The makeup mogul Bobbi Brown — who left her eponymous brand in 2016, but is still influential — just opened a 32-room hotel called the George Inn — and it's in Montclair, New Jersey. Along with her husband, entrepreneur Steven Plofker, Brown is making the family-centric suburb — which is a 35-minute ride away from New York City on New Jersey Transit — something of a destination.
Brown went from launching a lipstick line in 1991 to building a brand that Estée Lauder bought in 1995. Through her busy and fantastically successful career, she says she's been lucky to work with her husband. The same is true for the new venture, the George Inn. "My husband is this amazing guy; he's the one who kept me normal," Brown says.
After Brown stepped down from her company in 2016, she and Plofker, also a real-estate developer, started talking about a venture that would become the George. "It was falling down; it was awful," Brown said of the building they found, which was originally built as a private house in 1902. Today, restored and renovated, the George feels like a grand but welcoming and cozy home. Brown worked with One Kings Lane to decorate the public rooms downstairs, including the painted paneled library, seen above.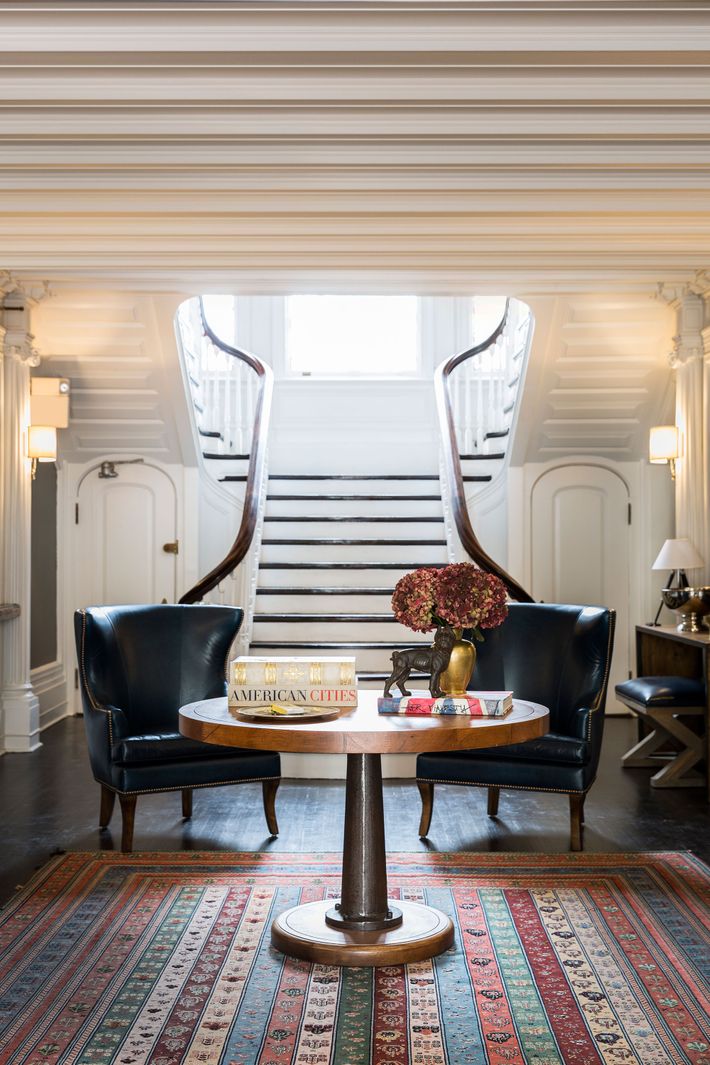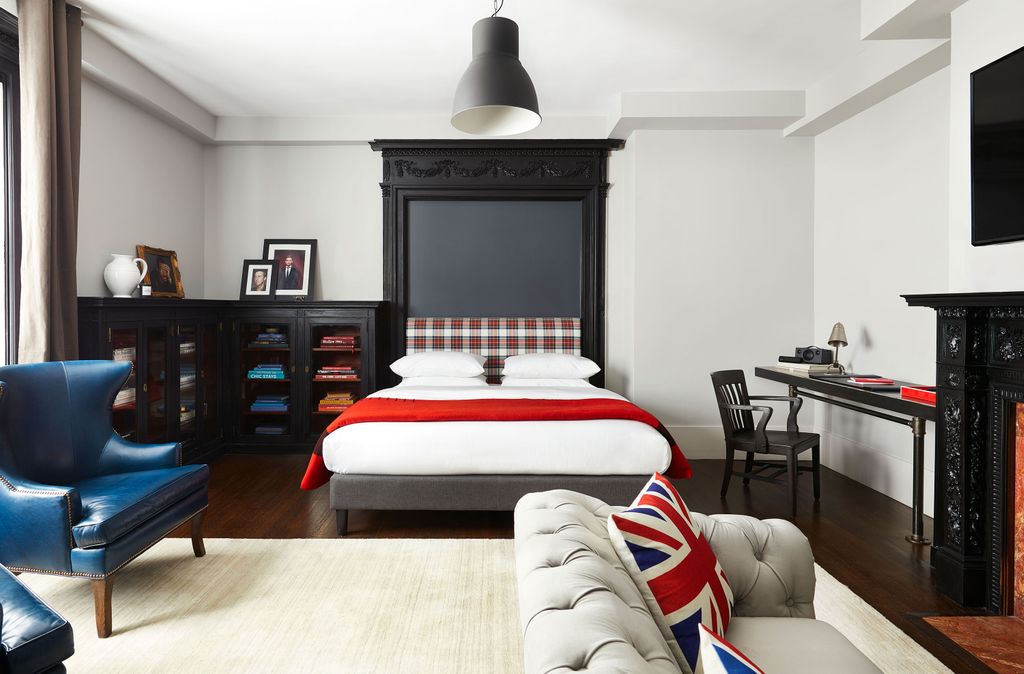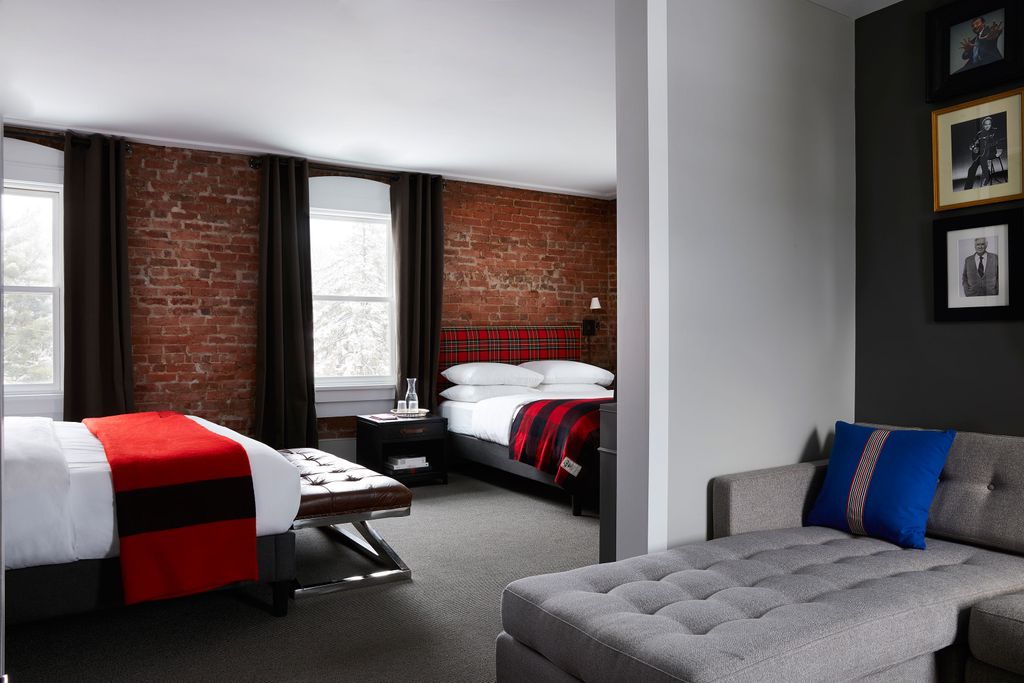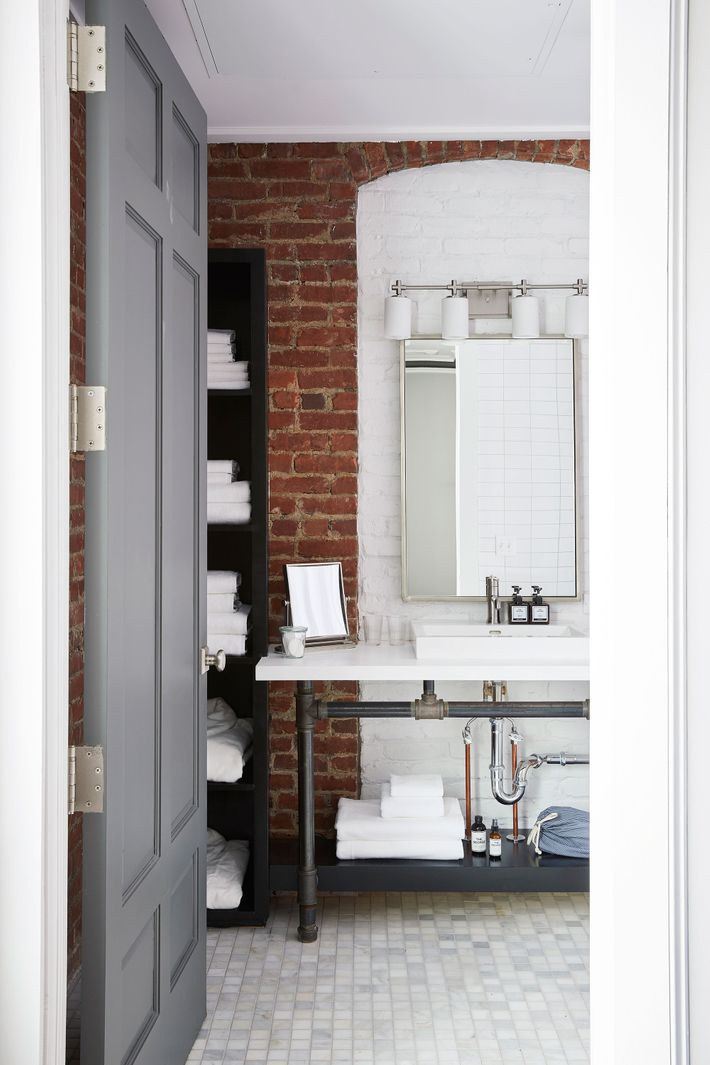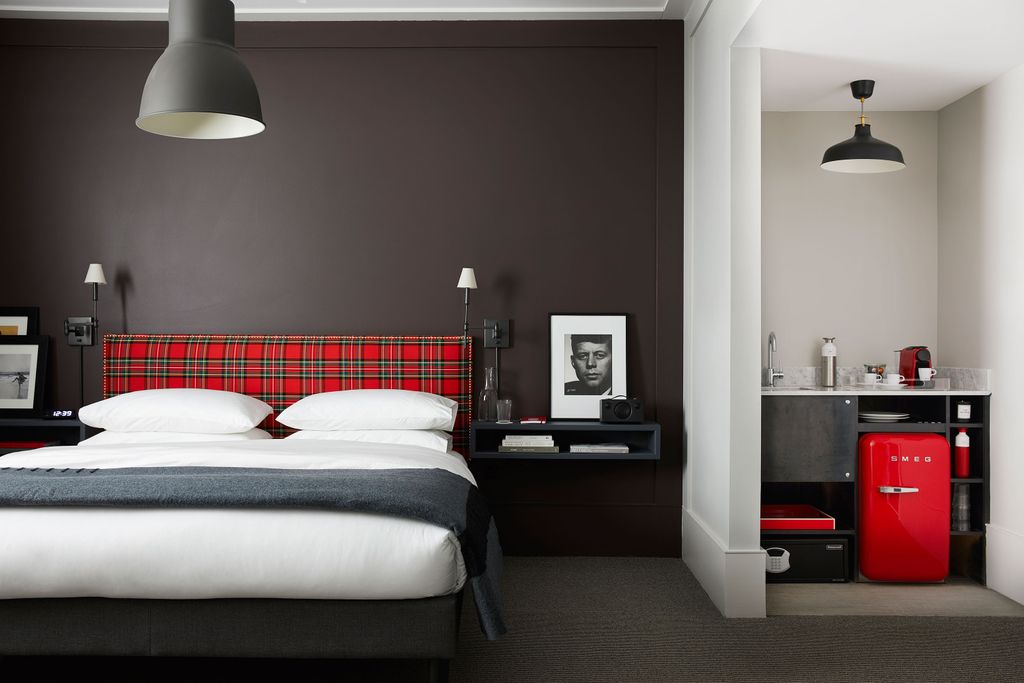 *This article has been updated to clarify that Bobbi Brown left her cosmetics company, but is not fully retired.