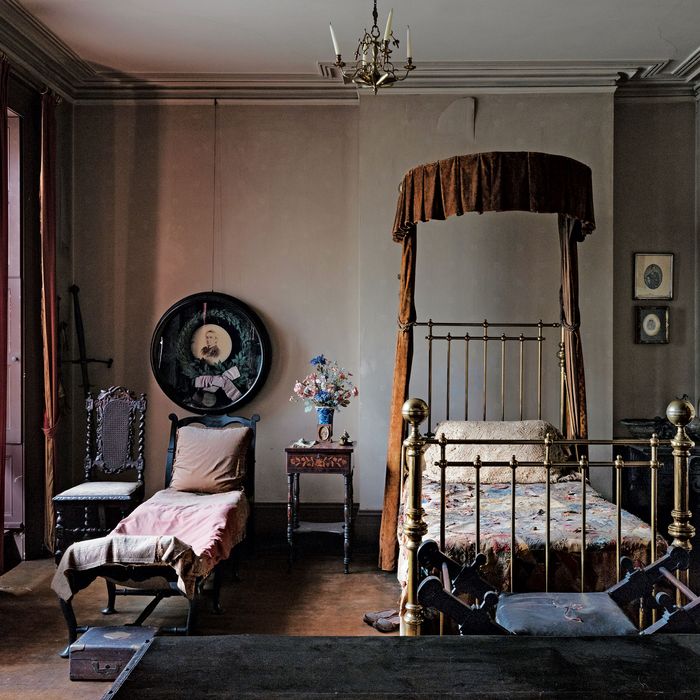 Booth's slippers are still by the bed
. He used to rest on the reclining couch (opposite) during the day. It was a popular piece of 19th-century furniture.
Photo: Claire Esparros
The famed stage actor Edwin Booth had two conditions when he deeded his Gothic Revival mansion in Gramercy Park to the Players in 1888: that it must always remain a social club for those in the arts and that he would continue to live out his days there. The deal held up, and Booth passed away in his bedroom. The Booth Room, and its artifacts, have remained unbothered ever since. There is a photograph of his brother, John Wilkes Booth, whom he never mentioned again after Lincoln's assassination, nor would he allow anyone else to in his presence. Beneath it hangs a picture of Edwin's second wife, Mary McVicker. During their marriage, she became mentally ill and he cared for her for 12 years. The box at the foot of the reclining couch was his traveling makeup case. The smell doesn't appear to have changed, either: The air is still and thick with the scent of tobacco from Booth's pipes still found around the room.