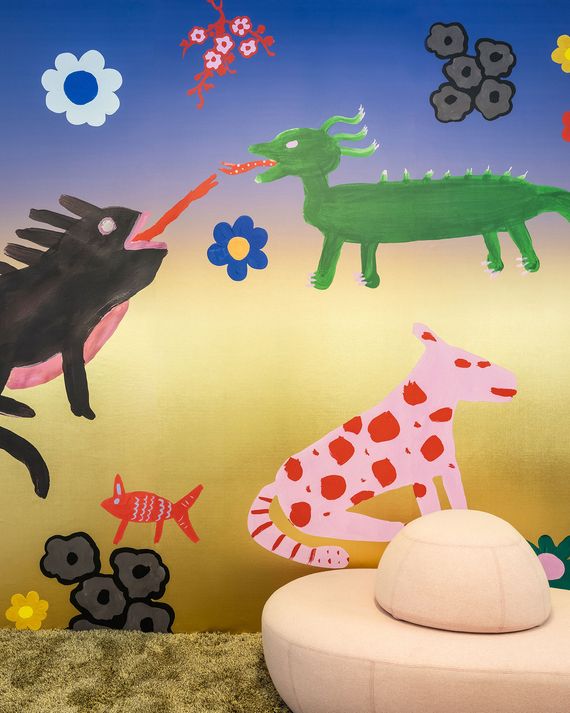 Katie Stout's new wallpaper.
Photo: Courtesy of Jon Sherman
New York City celebrates its own design talent and global makers every May during the annual bonanza produced by NYCxDESIGN. Between the International Contemporary Furniture Fair at the Javits Center, WantedDesign in Brooklyn and Chelsea, relative newbie Next Level (now in its second season), and many other venues, you needed a good pair of sneakers and lots of energy bars to take you through the wonderland of it all: luscious colors, plush fabrics, and the reimagined familiarity of objects from our daily environment: kitchen utensils, wallpaper, lamps, chairs.
Ever since founding Flavor Paper in 2003, Jon Sherman has been producing knockout wallpaper in collaboration with artists and designers. Katie Stout's new paper As You Wish, seen above, induces childlike joy.