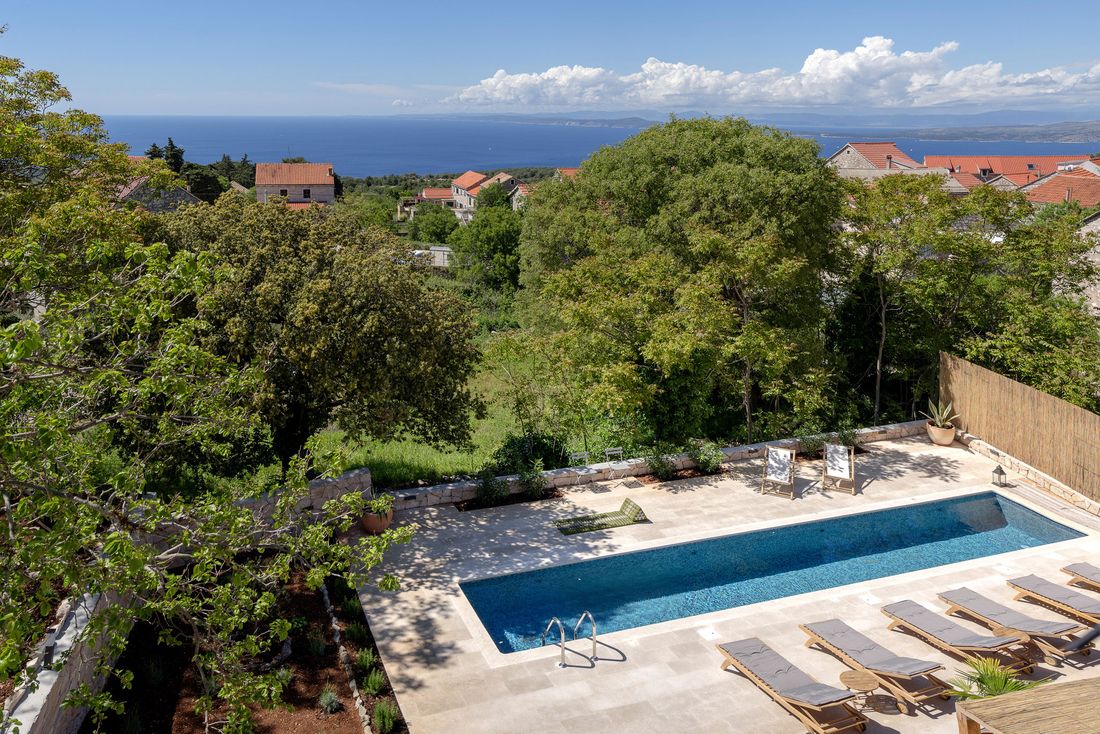 The home overlooks the Adriatic Sea.
Photo: Vedran Rafael Janic
"It was a ruin, basically: four walls, no roof or floors," Tomi Sakic says of the property he and his partner bought on the island of Hvar. "The house stood like this for half a century before we took it on." Finding property that has a "cleared" ownership title in Croatia is challenging, Sakic explains, since many long-abandoned houses can still be claimed by descendants of people who emigrated between the 1890s and World War I. (As many as 30 people have laid claim to a single property.) He traveled across the country until he landed on the island of Hvar and spied an abandoned 200-year-old stone wreck. "It was really something out of 'Sleeping Beauty,' a property waiting to be released from years of being left to itself, unloved and uncared for," Sakic says. "It was an enormous project to take on." The end result, including the installation of a pool and revitalization of the wild landscape beyond with a view out to the sea, must seem like a mirage to the owners, who decided to rent it out this year.