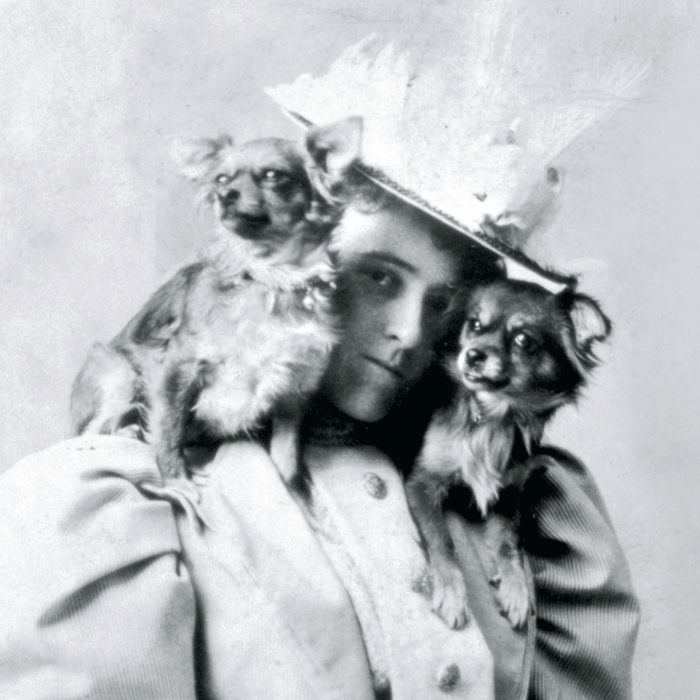 From
Edith Wharton a Woman of Her Time
, by Louis Auchincloss.
Photo: CSU Archives/Everett Collection
In designer and stylist Susanna Salk's new book, At Home with Dogs and their Designers, canines lounge on beautifully made beds, perch on designer chairs, and sprawl across acres of immaculately manicured lawns. As Salk illustrates in her book, out from Rizzoli, these dogs live exceptionally well.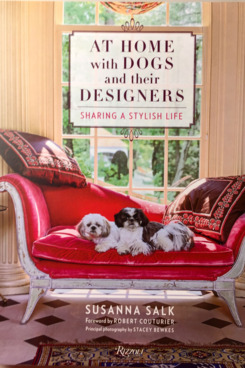 True dog lovers — as opposed to just dog owners — are a particular breed, devoted to, and passionately in love with, their canines. Susanna Salk illustrates this in her latest book, which spotlights designers and their lucky canines. Interior designer and author Charlotte Moss and her husband, Barry Friedberg, live in an exquisite townhouse on the Upper East Side, where nothing is off-limits for Buddy and Daisy. One of Moss's tips on sharing a stylish life with your dogs is to keep them cozy: "Since Daisy and Buddy follow me everywhere," she writes, "I try to keep a soft blanket in every room for them to lounge on."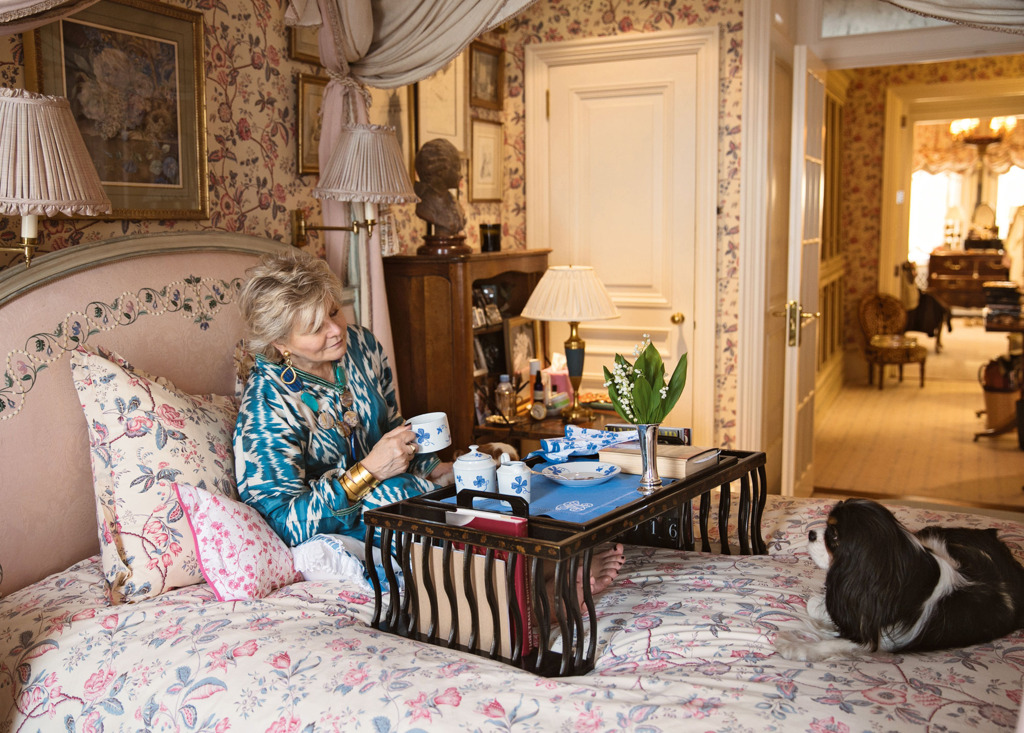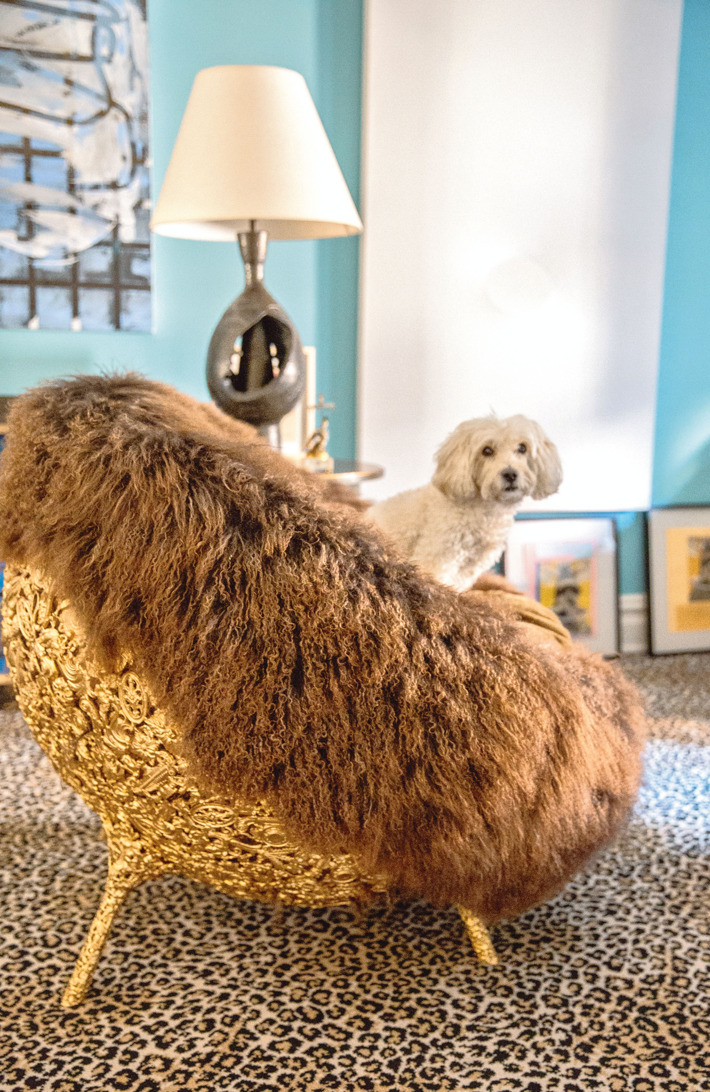 There are plenty of great dog beds, doggie poufs, and pillows found throughout Salk's book, but the truth is your dog wants to sit where you sit — usually in a spot where they can command the room.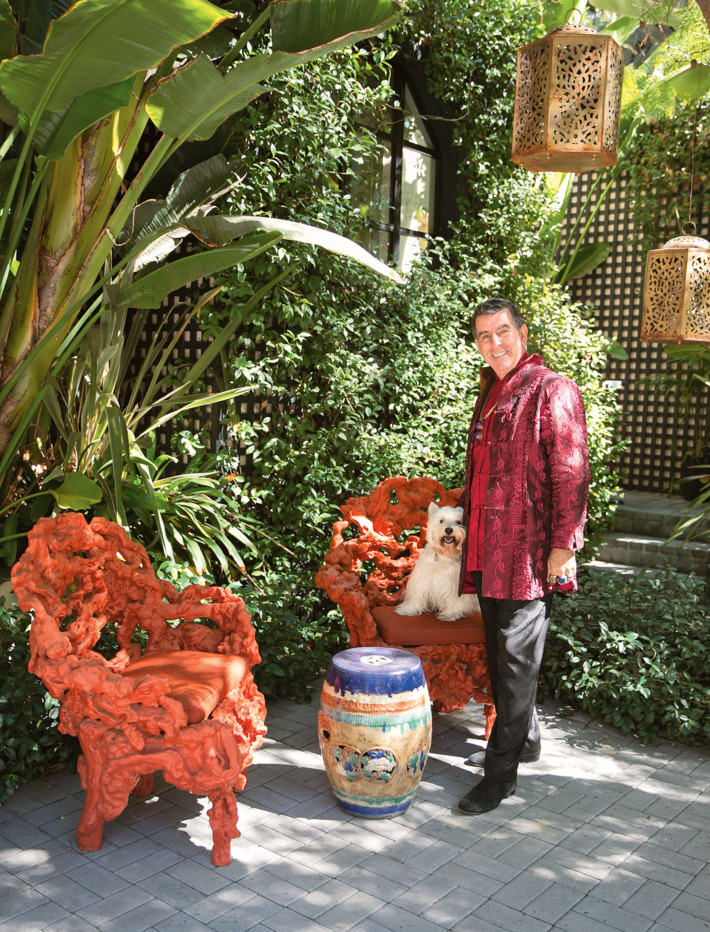 Hutton Wilkinson and his wife, Ruth, are not shy about describing their affection for their two West Highland white terriers, Piper Dundee and Kippy of the Cavendish. Pipe and Kippy live like a dog prince and princess (they are siblings) on the Dawnridge estate in a gleaming palace that Hutton and Ruth built, called Casa la Condessa.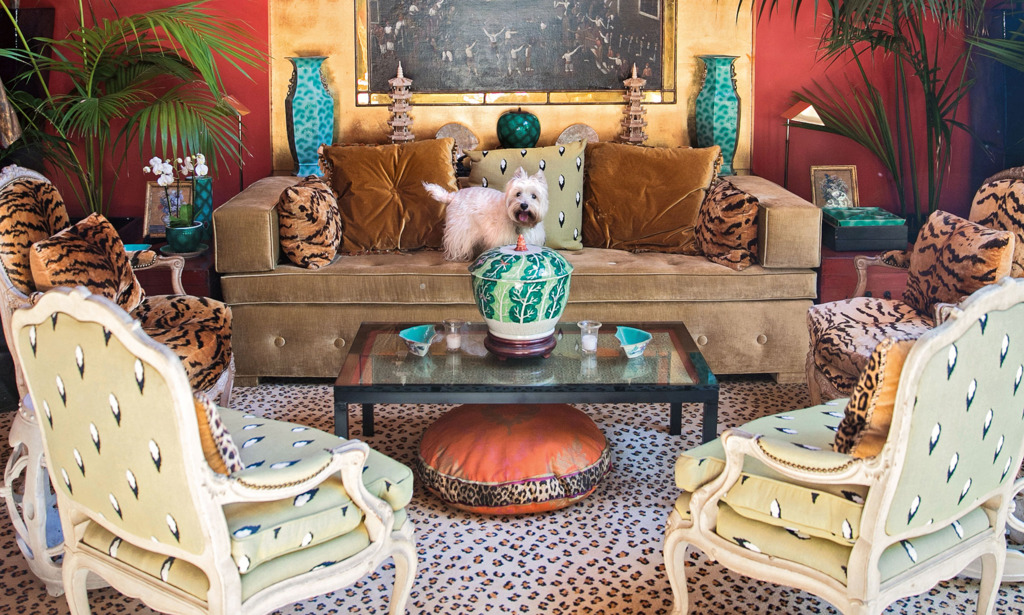 Wilkinson's tips on sharing a stylish life: "My policy is to mess up the house as fast as possible so that I can redecorate. Piper and Kippy do their best to accommodate me. And what they don't do, I do by putting my shoes on the furniture, as I believe in 'live and let live' — and that goes for the dogs as well. What happens, happens. We have no rules about who can and can't sit on the furniture and get comfortable."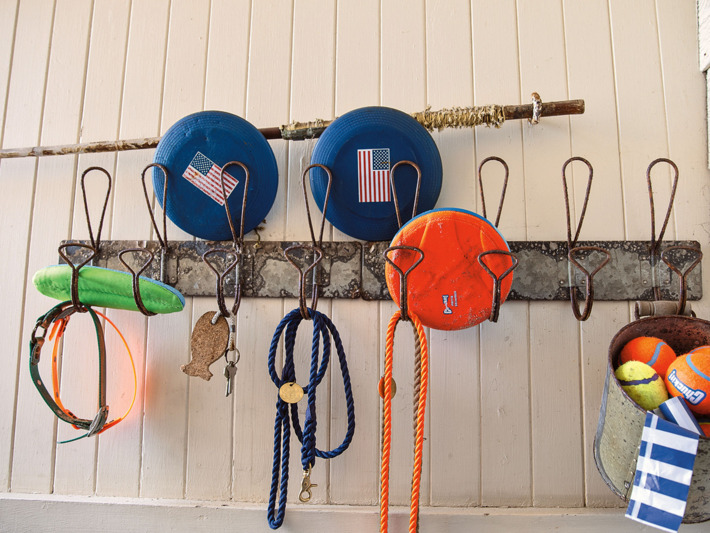 Designers Nathan Turner and Eric Hughes are devoted to their Labrador retrievers, Nacho and Wally. With their owners, these dogs spend weekends in Malibu. The designers suggest that "for incredibly active dogs and their humans, make sure to have plenty of hooks by the doorway, especially assigned for leashes, extra collars, and play paraphernalia. For Nacho and Wally we have lots of collars. Our favorite right now is by Found My Animal. It's a natural rope collar with red leather closures. The dog's beach collars are super cool too-they are bright orange, waterproof, and from L.L.Bean."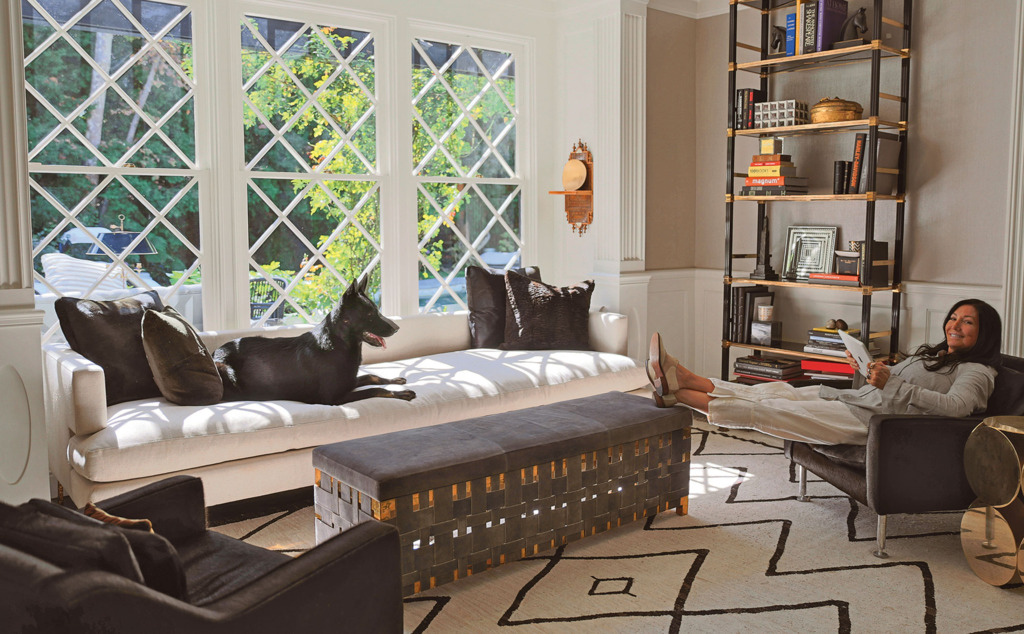 Designer and author Windsor Smith writes: "It took us six and a half years to even begin to think about opening our home to another puppy after losing Zona, the female shepherd who served as companion, protector, and healer of our children, now grown … then in walks this big, lumbering male dog whose previous rogue manners had been instilled by his being a mascot of a college fraternity house." Windsor goes on to describe his valiant sweetness and loyal gameness. Sur, as you can see here, has run of the house.
A quick note to aspiring dog-owners: There are fantastic breeders out there, but there are also many adoptable dogs in need of good homes. Check out your local ASPCA, North Shore Animal League America, and other services that are ready to help like Pet Finder.