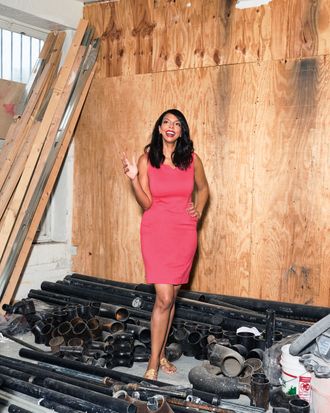 Jean Brownhill, the contractor whisperer.
Photo: Kyle Dorosz
In our Ask the Experts series, Design Hunting gets renovation and décor advice from professionals in disciplines from color consultancy to landscape design.
Jean Brownhill
Founder and CEO, Sweeten
What does Sweeten do?
We like to say we're free renovation matchmakers. We help homeowners find great general contractors, and once they're matched, we make sure projects are completed on time and on budget. We ask for references, research licensing, and conduct background checks.
What about the intangibles, though?
Once the technical measures have been met, the homeowner has to ask, "What's my communication style? How have I been successful in the past when faced with a similarly costly and stressful decision? Did I work best with a person who was super-fluid or someone who was really structured?" Then set the communication expectation up front, modeling whatever style you want during the estimation and bidding.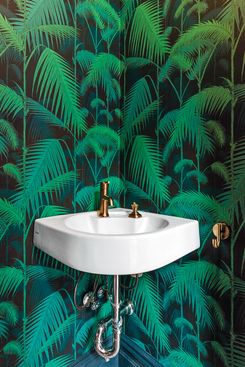 Any tips for navigating red tape?
In New York City, before you even get to the Department of Buildings, you need to get approval from your co-op or condo board. People don't anticipate the amount of time that can take. Ask a board member so you can plan that time into your renovation — that will be the most wide-ranging variable. We've seen some people send an email with a napkin sketch that's approved in a day; other folks have a three-month process.
What can a homeowner do when a project doesn't go as planned?
If you feel like your project is starting to go sideways, overcommunicate to stem the tide. Have a clear expectation-setting meeting with your general contractor. It's like a therapy session: The past is the past; here is our action plan going forward. Do we all agree that this can be achieved? Can we all do this together?
What's the best way to transform a space on a budget?
Redo the floors. You're essentially changing every square foot of your apartment, touching every room, with one renovation; $15 to $35 per square foot is what you should expect to pay in New York City for good wood flooring.
Is there a rule of thumb for items you should always splurge on?
Anything you're going to touch on a daily basis: faucets, the toilet, handles. There are so many ways to value-engineer by choosing different materials, limiting the scope, reducing your time or quality expectations. What's important to know is the emotional motivation for the renovation. If your dream is to luxuriate in your tub on weekends, spend on the best tub you can afford — then don't buy the Lutron light fixtures.
"Don't move the plumbing rough-ins. It adds 10 to 15 percent to the budget, and nobody walks into a new bathroom and says, 'Wow, you moved the toilet!' "
*This article appears in the Fall/Winter 2018 issue of New York Design Hunting.