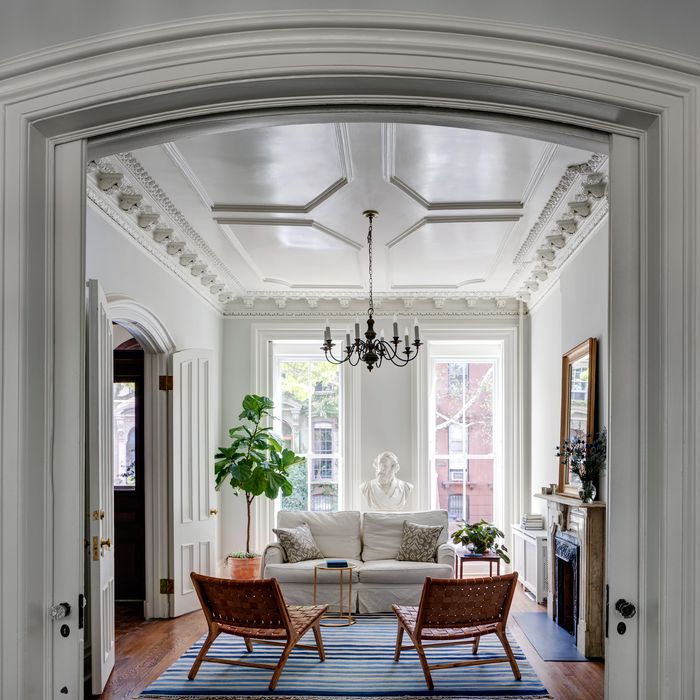 A
bust
of Henry Longfellow presides between the windows, and the chandelier came with the house and was restored by
Roy the Lamp Surgeon
. The couch is from
Shabby Chic
, the dhurrie rug came from
House of Dhurries
, and the pair of Padron leather-and-white-cedar chairs came from
Hammertown Barn
in Pine Plains, New York.
Photo: Francis Dzikowski/OTTO and BFDO Architects
Renovating a landmarked brownstone has its own set of challenges. Architect Alexandra Barker rose to the occasion, reinstating the magnificence of her client's Italianate 1800s home while adding fresh panache.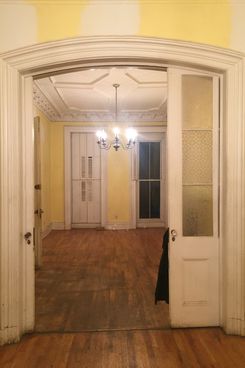 "This was a new kind of project for me to take on," says Barker of the renovation on the late 1800s Italianate duplex co-op that belongs to her client. Barker says the client originally fell in love with the ceilings of the brownstone, but a lot of work was needed. "It was a tricky project," Barker explains, "because it is landmarked, and the rear façade is visible from the park, so it took a long time to get approval on it." Once those permits came through, the renovation of the 1,500-square-foot garden and parlor floor took six months. The original condition of the parlor floor is seen before Barker's work started.
"The historic details were in fantastic condition," Barker says of the plaster moldings and pocket doors. Her renovation still required painstaking work to repair and replicate some damaged areas of the molding, seen in the first image. One of the biggest innovations was painting the ceilings with a semi-gloss paint to reflect light.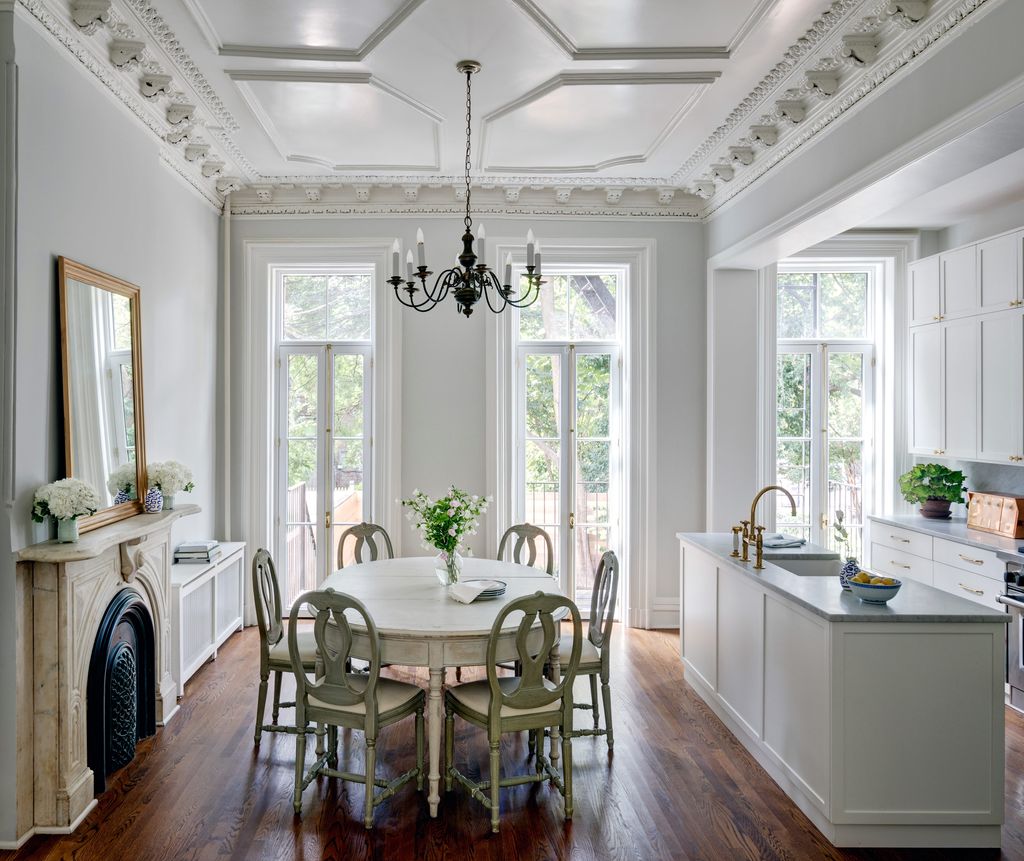 Barker modified the layout of the parlor floor to open up the kitchen to the dining room, but kept the other walls in their original locations. "The rear windows were all changed to nine-foot-tall French doors with transoms that opened onto a balcony, which was created by extending the fire-escape landing," she says.
Interior designer Elsie de Wolfe's famous saying, "I believe in plenty of optimism and white paint," proves sage once again, as the formerly dark foyer and stair appears totally refreshed with a coat of semi-gloss white paint. Note also the addition of a bench covered in baby-pink fabric from Collyer's Mansion on Atlantic Avenue.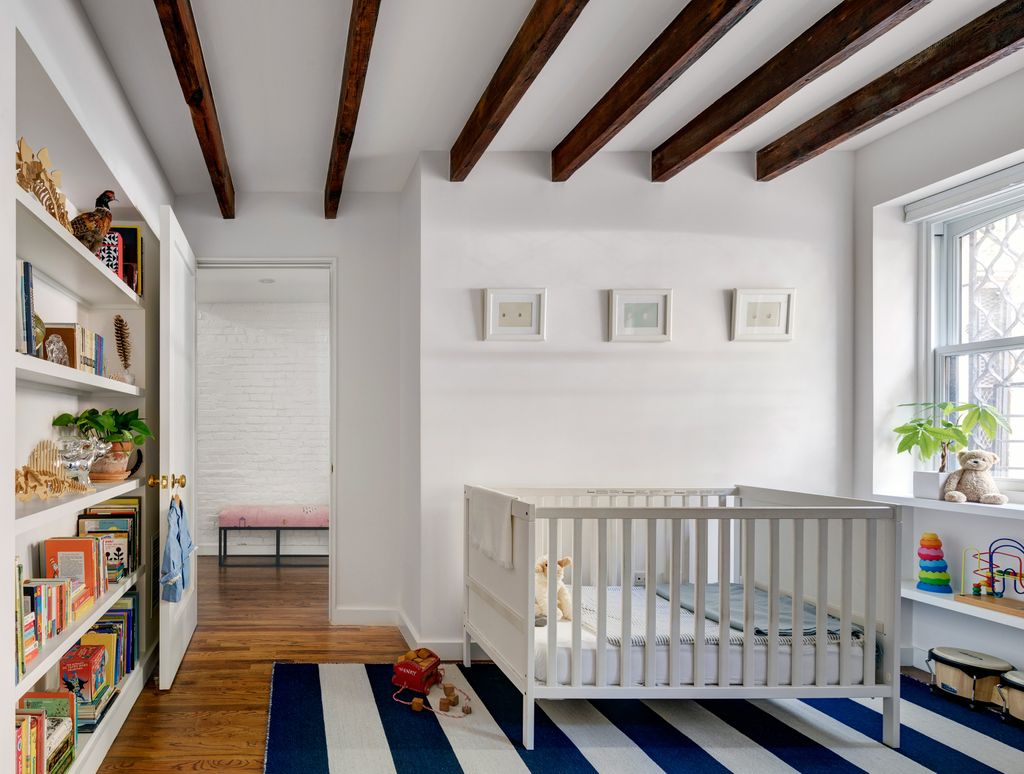 Barker did a different kind of preservation on the ceilings downstairs and in the bedrooms with the original wood beams, seen above in the baby's room. "It was really fun to consider how a preservation project could be rethought," Barker says, noting ways you can update interiors by manipulating the given resources. "I mean, the idea of making parlor-floor ceilings sort of shiny and reflective … helps bounce the light around."