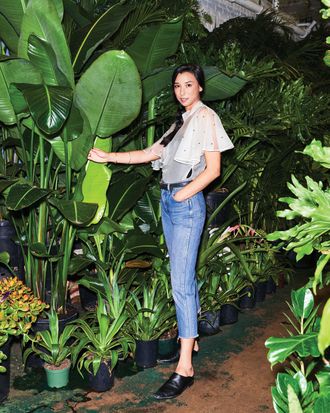 Lily Kwong, the landscape designer.
Photo: Kyle Dorosz
In our Ask the Experts series, Design Hunting gets renovation and décor advice from professionals in disciplines from color consultancy to landscape design.
Lily Kwong
Founder, Lily Kwong Studio
What advice do you give to people when they're contemplating a backyard?
Design based on how you're actually going to use it: Are you creating a play space for your kids? Do you want it to be a contemplative place where you can sit and read? I start by thinking about the energy of the space, and then I identify the anchoring plants: the hero tree or shrub. Then design in layers from there — two or three are enough. Evergreen shrubs in the background and perennials in the foreground to create a visual focal point.
A "hero tree" — that's the big visual centerpiece? What makes a good hero tree?
Dogwoods flower really beautifully, and magnolias are nice ornamental options. You have to design for four seasons in New York, so ever­greens like junipers work well and have a cool structure. Try to pick trees that feel sculptural and unique — maybe they're off balance or the way they hold snow will be really beautiful.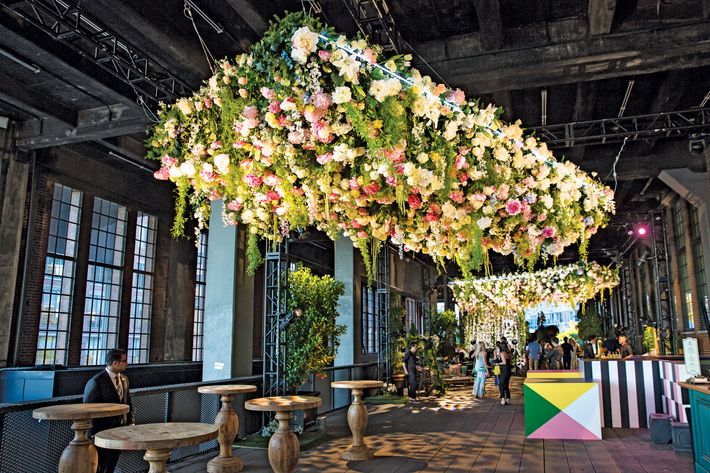 Any tricks for making tight New York spaces seem bigger?
If you can green your walls — get vines growing up them — it elongates and softens the space inexpensively. Try ivy, which spreads quickly; Virginia creeper; or wisteria. Grasses can also set a mood for a garden. Pennsylvania sedge and purple love grass work great. Experiment with layering and different textures.
What if my outdoor space is really tiny, though?
Go to your local plant nursery and buy things in four-inch containers. One thing that works well on the small scale is edible plants, like the portage gardens that originated in France but really stretch all the way back to the Egyptians. The French style mixes together vegetables, florals, and different herbs. You can bring in lavender sages, chamomile, and mint, though mint is really aggressive and will take over. There's a great sensory element. You get the smells of the different herbs, and they attract birds and butterflies and that supports local biodiversity.
Okay, but how about my outdoor space — which is nonexistent.
You can do a lot indoors! Put one Monstera in a pot and it becomes a plant sculpture. Put it against a white wall on a beautiful wooden table and it becomes an installation. Recently, I ordered 100 air plants and put them on fishing wire and hung them, and it looked like 100 little tentacles coming out of the ceiling. That only took me one long, sweaty Sunday.
So any growth is better than no growth.
I just did a green wall for Maiyet in Soho, and it doubled their foot traffic.
That's the biophilia hypothesis, which suggests that humans are naturally attracted to living things. You're more likely to spend time in a space that has beautiful plants.
"Get a vine going indoors. I have a vine going up one of the poles in my loft. It's taken a couple years, but it cost me only $4.50."
*This article appears in the Fall/Winter 2018 issue of New York Design Hunting.