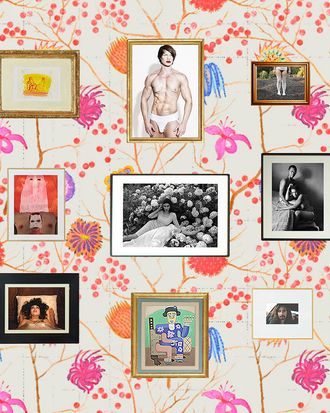 Photoshop collage by Liz Collins, Cast of Characters, featuring her Acid Rain Wallpaper with works by (clockwise from top left) Shelley Marlow, Cassils, Lani Asuncion, Zanele Muholi, Paula Allen, Hannah Barrett, Nao Bustamante, Dietmar Busse, and, in the center, Martine Gutierrez Girlfriends (Rosella & Palma 1), 2014. Photo: ©Martine Gutierrez/courtesy of the artist and RYAN LEE, New York (Girlfriends); courtesy of the artists (remaining)
Textile artist Liz Collins keeps her audience on its toes, and for the upcoming show she is curating at the Bureau of General Services — Queer Division and the Lesbian, Gay, Bisexual, and Transgender Community Center, running June 14 through September 16, Collins says she was inspired by the benchmark show at MoMA in 1955, "The Family of Man." Only this time, she muses, "it's going to be 'The Family of Queers.'" Collins has chosen portraits by 95 queer artists, and she will be creating an immersive environment that will be totally transformative for the installation.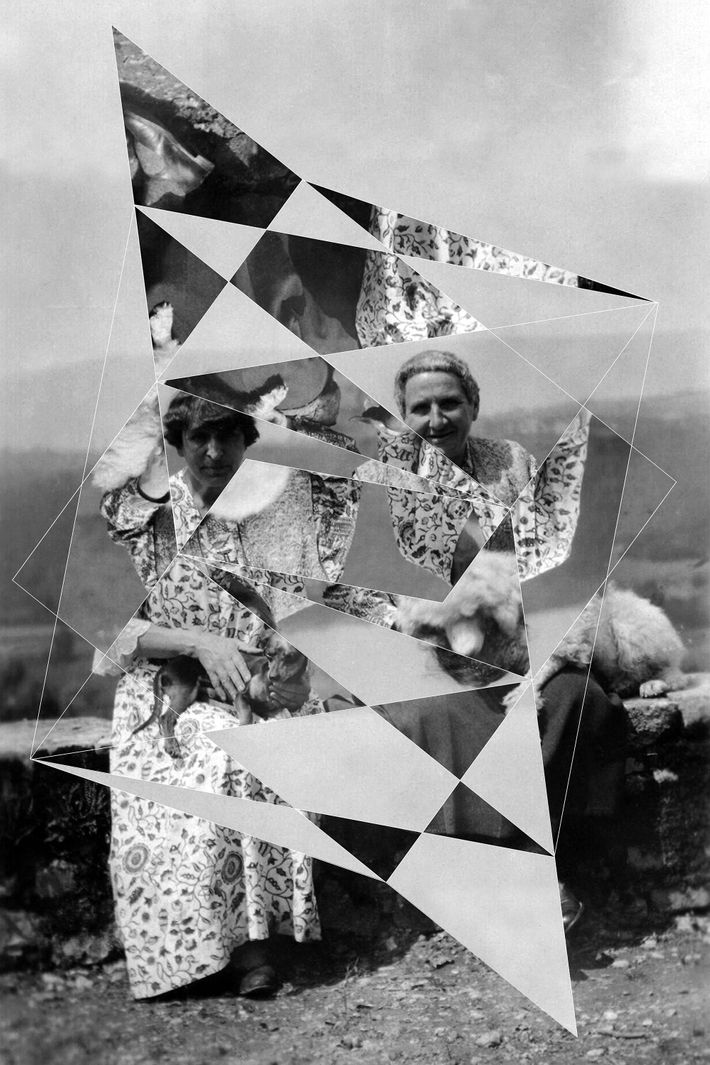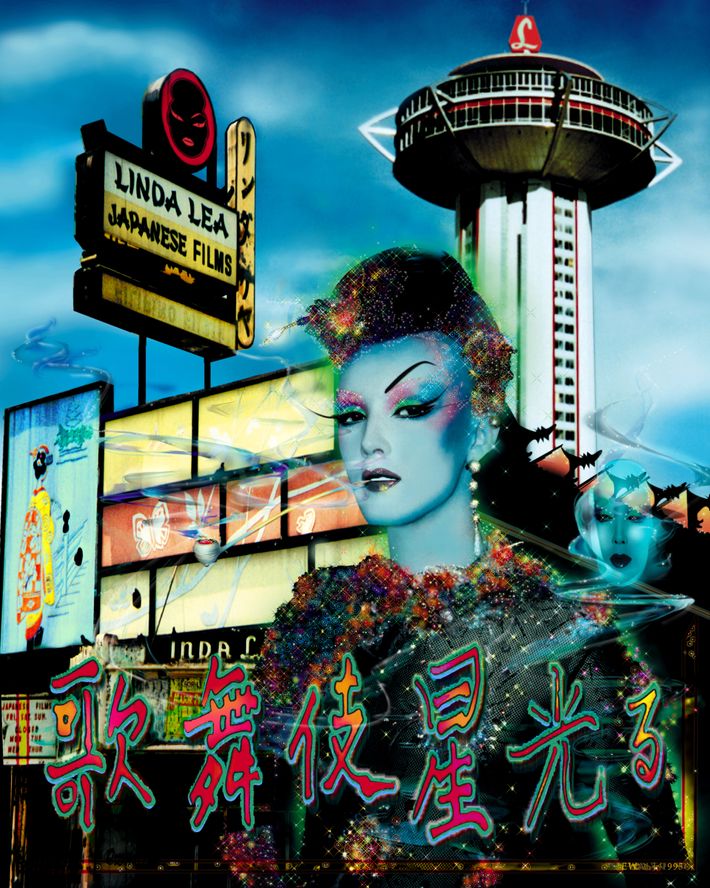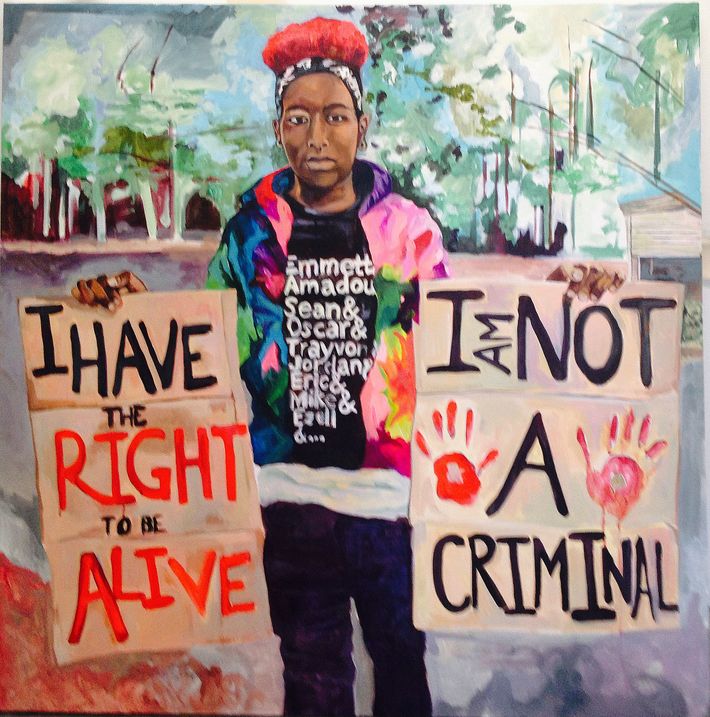 Collins's installations are full-blown experiences: "I do immersive environments that are places of comfort and kind of stimulate and agitate and overwhelm, but also stir up different feelings in people." Here's a look at her past works.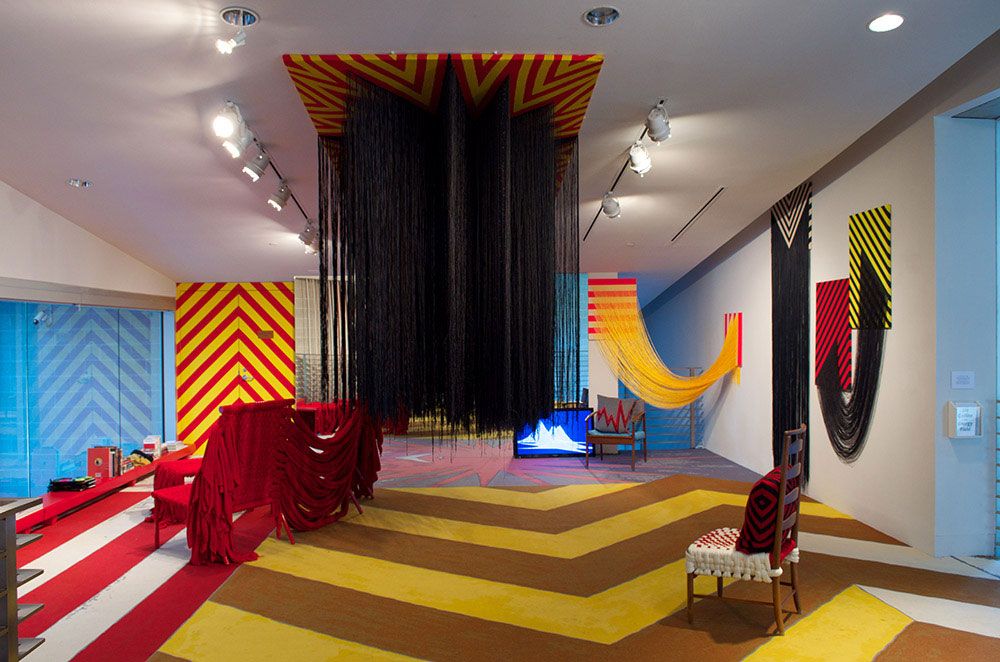 Below is a photograph of Collins's installation from the New Museum group show, "Trigger: Gender As a Tool and a Weapon," which ended in January. For her upcoming installation, "Cast of Characters," Collins says she wanted to create "a world inspired by Victorian salons where the rooms are filled with too much stuff. It's all about families and their lives and their leather couches and these walls are full of life through image, and in this case images of different people." She adds that there was no budget for this show: "But I felt like I just had to do it. These days, if we don't have community and these radical acts … I am amazed to say that in three and a half weeks we have raised $12,000 to pay for the installation expenses, so people really rallied and contributed. It's fantastic."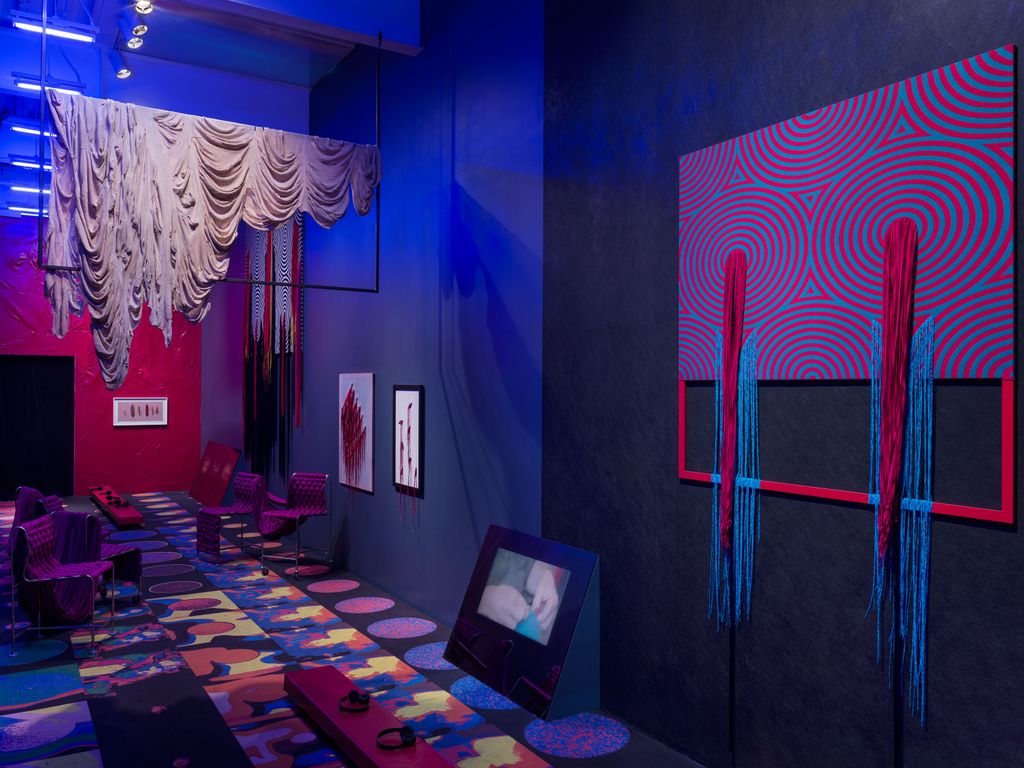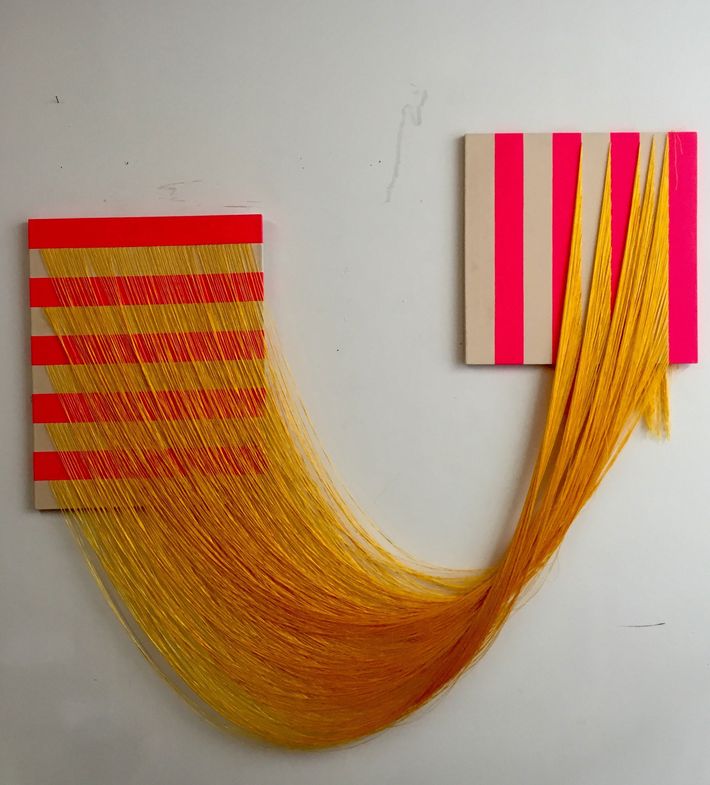 Cast of Characters opens on June 14 at the Bureau of General Services — Queer Division.