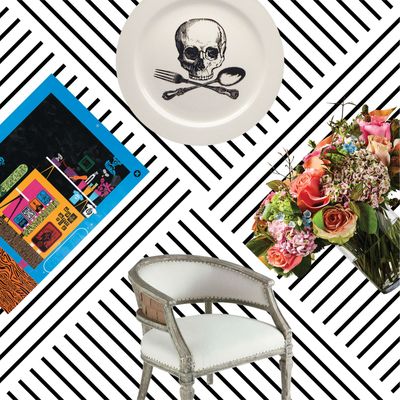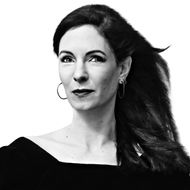 "Who sells the best table linens? What's your go-to hostess gift? Who's the best upholsterer, cleaner, florist? Where'd you get that?" We asked New Yorkers with discerning eyes to give their (forceful) opinions. Ahead, Jill Kargman — author, Momzillas; creator and star, Bravo TV's Odd Mom Out — shares her favorite things.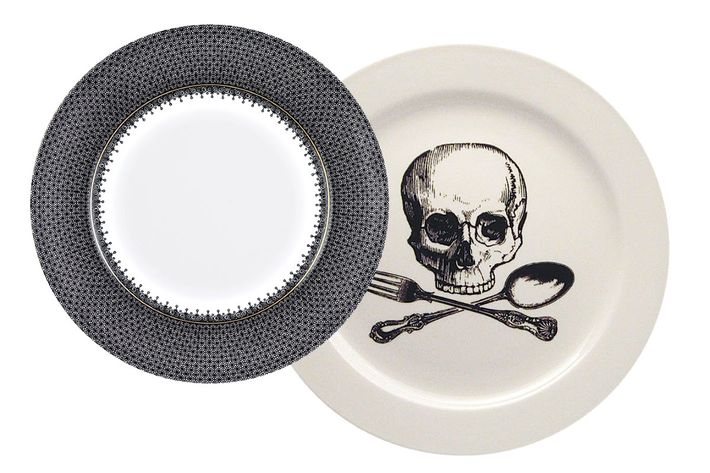 The table? Our wedding stemware is William Yeoward, and then we have Juliska diagonal-fluted water glasses, plus some we got in Venice that are super-cool — each is different. And we have Mottahedeh black lace chargers that we use with foldedpigs skull plates, where the crossbones are a knife and fork. I love creepy candlesticks and any kind of goth stuff, like my platter of black thorns or my skull drawing from my brother Will Kopelman.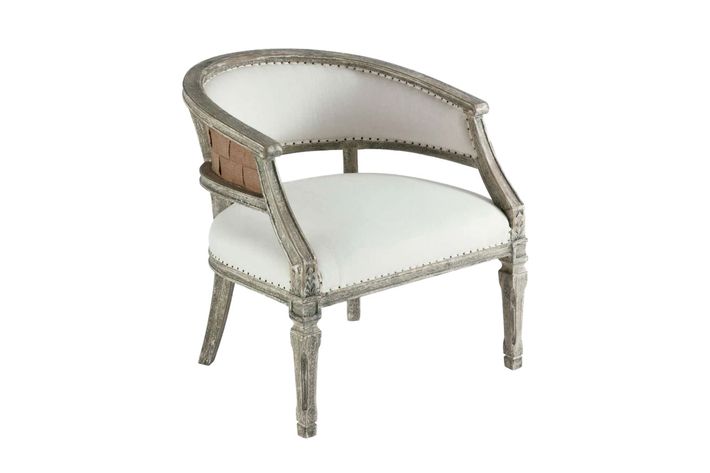 My dad, Arie, tells me people my age have a fear of "brown furniture." I do not! I loathe a white box. Mahogany makes me happy. We got our dining table at Doyle Galleries (175 E. 87th St., 212-427-2730) and Swedish chairs from Lars Bolander (232 E. 59th St., 212-924-1000). And an awesome mirror from John Rosselli (979 Third Ave., No. 1800, 212-593-2060). I saw an octagonal dining table at the Winter Antiques Show and was obsessed, but it cost more than an alcove studio.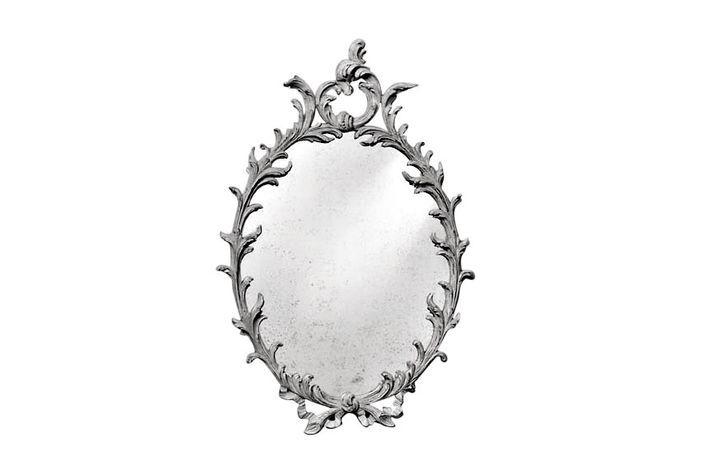 What's my art indulgence? A Tauba Auerbach hand-calligraphed letter K (paulacoopergallery.com) is my favorite thing we have. I love the ribbons of color in our Ryan McGinness painting. And a lot of works on paper.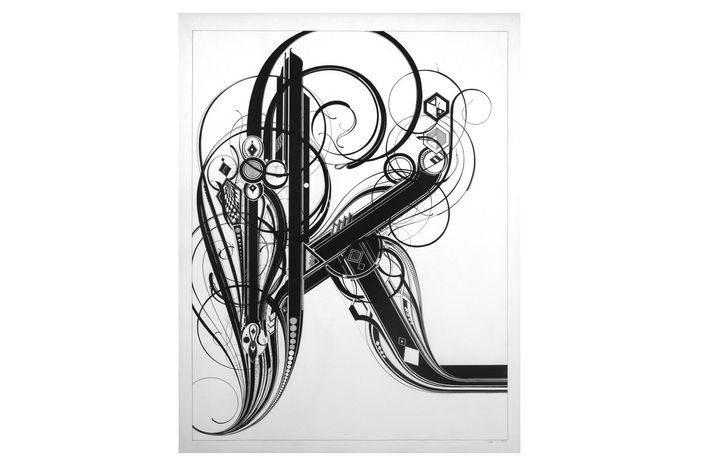 For flowers — gifts or for home — I go to Plaza Flowers (944 Lexington Ave.; 212-472-7565). Never a dud arrangement!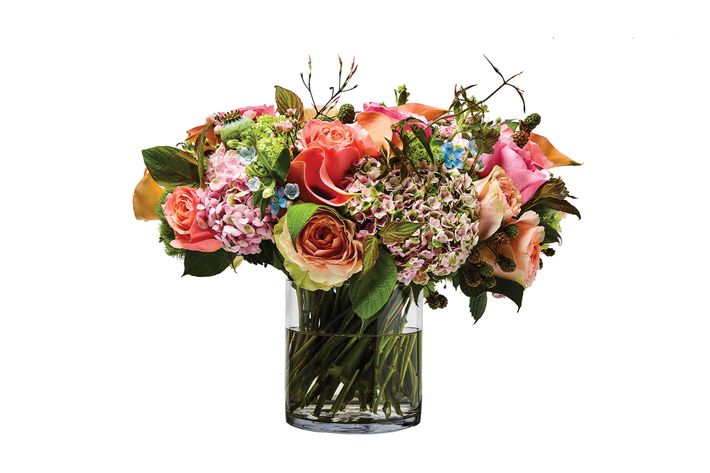 Farrow & Ball wallpaper makes me happy.
For a hostess gift, I love silly, fun stuff that seems luxurious. The best gifts come from Maison 24 (470 Park Ave., 212- 355-2414), at Park Avenue and 58th Street, or In God We Trust  (70 Greenpoint Ave., Greenpoint, 718-389-3545), which has card cases that say TALENTED MOTHER FUCKER.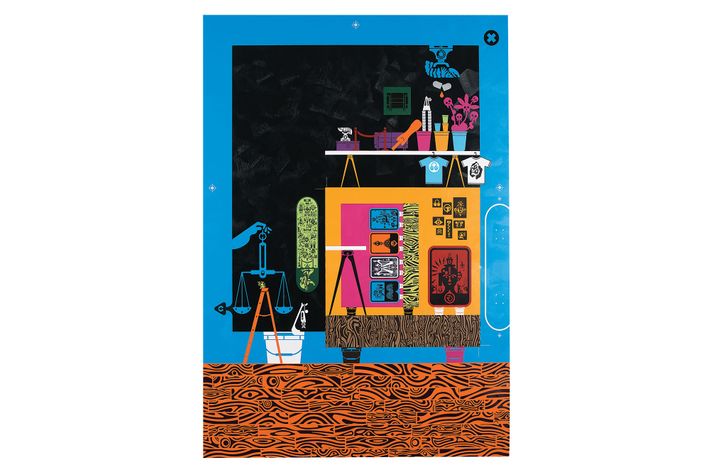 We had our upholstery Fiber-Sealed so the kids don't fuck up my Robert Kimes.
I sleep on a Tempur-Pedic. And we actually did that thing where I jumped on it with a glass of red wine that did not tip over! No bullshit. People accused me of having stock in the company because I gushed so much. Julia B. has my favorite linens right now.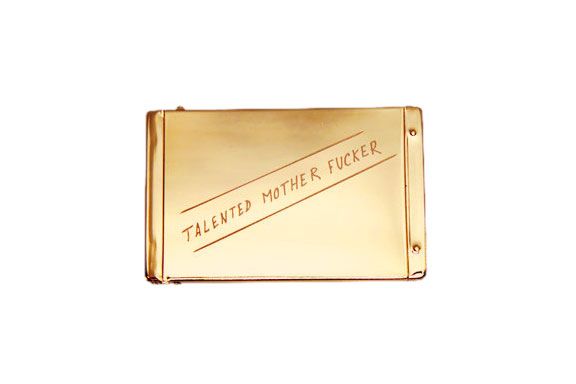 Lexington Hardware (797 Lexington Ave., 212-838-5386), near 62nd Street, is like a railroad car — it's 3-D Tetris in there — but somehow they have everything you would ever need.
For carpets, Stark (979 Third Ave., 10th and 11th fls.; 212-752-9000)! I have an awesome Alexa Hampton white-on-charcoal one that's new.
John Derian's strip (6–10 E. 2nd St., 212-677-3917) on East 2nd Street physically turns me on — it's like how pervs go to Peepland.
I drool.
*This article appears in the Fall/Winter 2018 issue of New York Design Hunting.