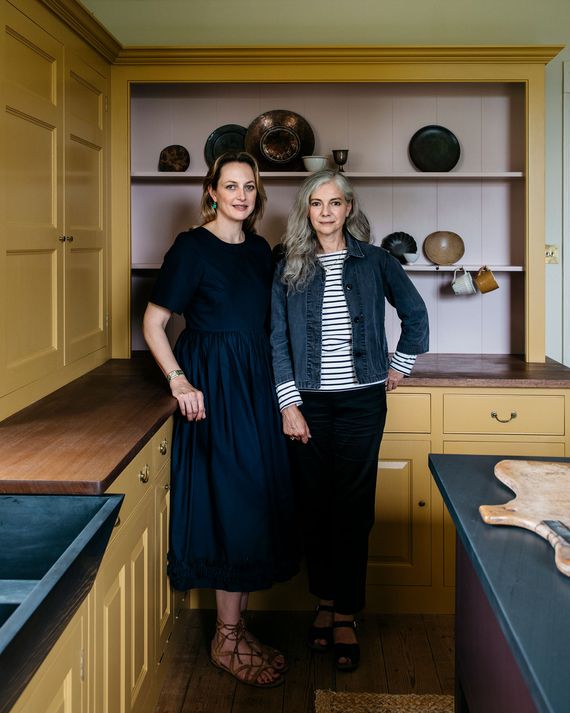 Interior designer Rita Konig
(left)
and Plain English co-founder Katie Fontana.
Photo: Courtesy of Plain English
Plain English opened its New York showroom in 2018; the place, which features its bespoke cupboards and handsome millwork, somehow manages to evoke a dreamy world where families cook together before sitting down for a delicious home-cooked meal. Recently, when the company designers began considering whom it should enlist to help conceive new shades for its third paint collection, they immediately thought of interior designer (and a former editor at both Domino and T Magazine) Rita Konig. Konig, after all, not only has her own successful design business but also grew up in impeccable British homes designed by her mother, the iconic decorator Nina Campbell. Plain English's in-house color consultant Kate Shaw with Konig in the company's Georgian farmhouse kitchen, recently repainted in a feast of new colors.