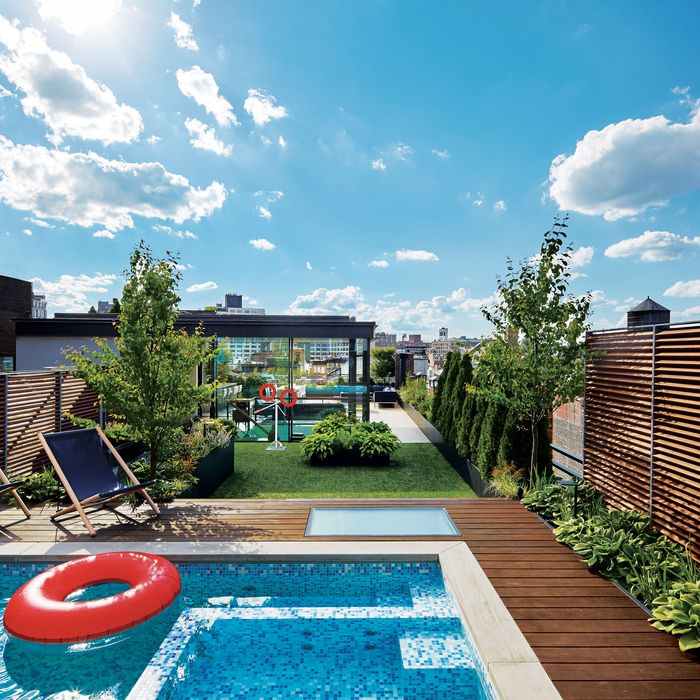 The red kinetic sculpture facing the pool is by artist
Drew Klotz
. The artificial turf — no mowing, no sprinkling, and a long way from the AstroTurf carpeting of yore — is made by
SYNLawn
.
J. Mendoza Gardens
, a division of
Blondie's Treehouse
, did the rooftop landscaping.
Photo: Annie Schlechter
Ordinarily, putting a rooftop pool in a new building means straightforward engineering. But constructing one atop a century-old Soho factory is another matter, and this one required some madly complex work on the part of Raad Studio. The 18-by-11-foot basin, 4 feet deep, had to be supported by huge steel beams threaded into the building, to hold up its three tons of water. Messy and ineffectual ductwork sprawled over and under the old roof, and, says Mike House — who worked with Kibum Park and the firm's founder, James Ramsey, on this project — "a new small-footprint and efficient HVAC system from Mitsubishi is one of the hidden heroes of this project." The client, he says approvingly, was attentive to the unglamorous and necessary parts of the job: "leaks and air conditioning." Once the roof was cleaned up and supported, Raad began the showier work, adding the glass pavilion and pool. Owing to all the design approvals and the elaborate construction, it took three years. What that twisty road led to, though, is "an ode to Palm Springs modernism not usually seen on the East Coast." Especially seven flights up.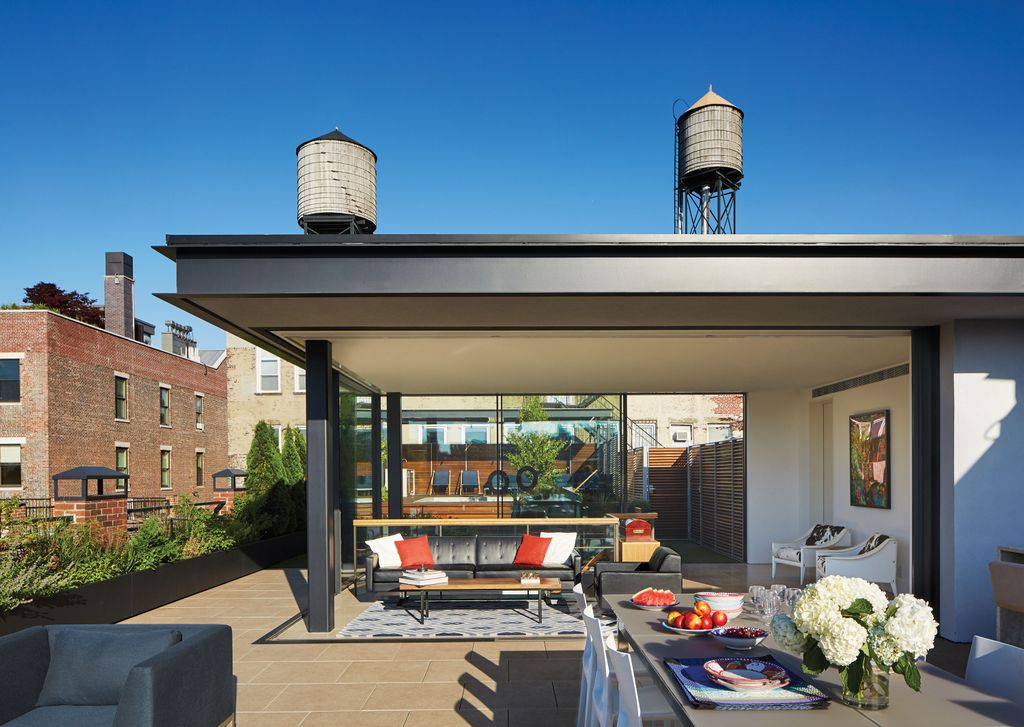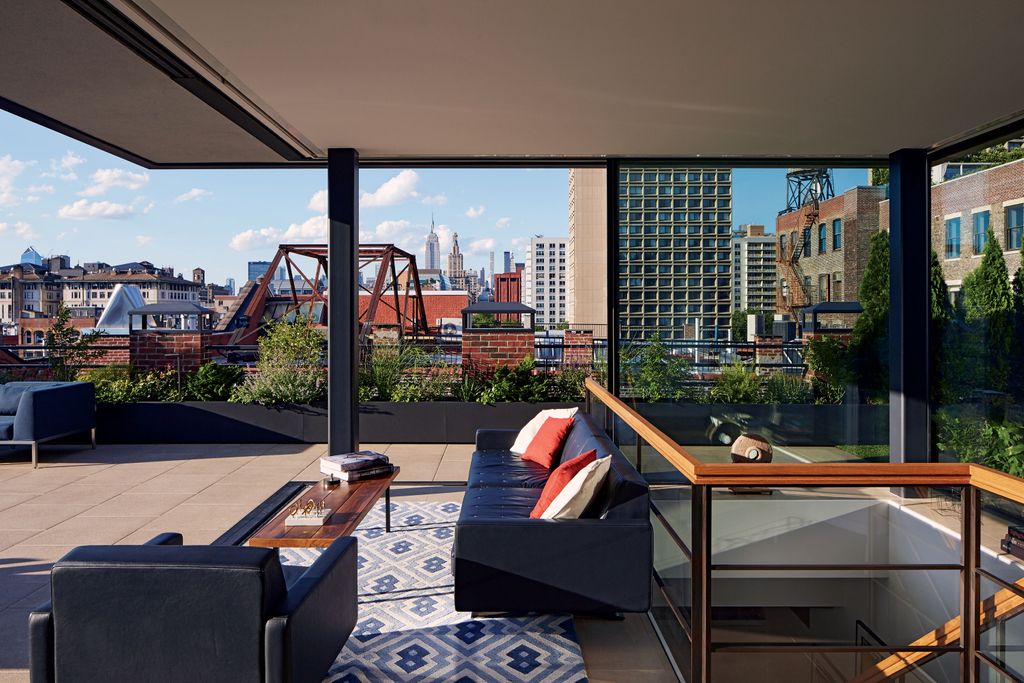 *This article appears in the Fall/Winter 2018 issue of New York Design Hunting.