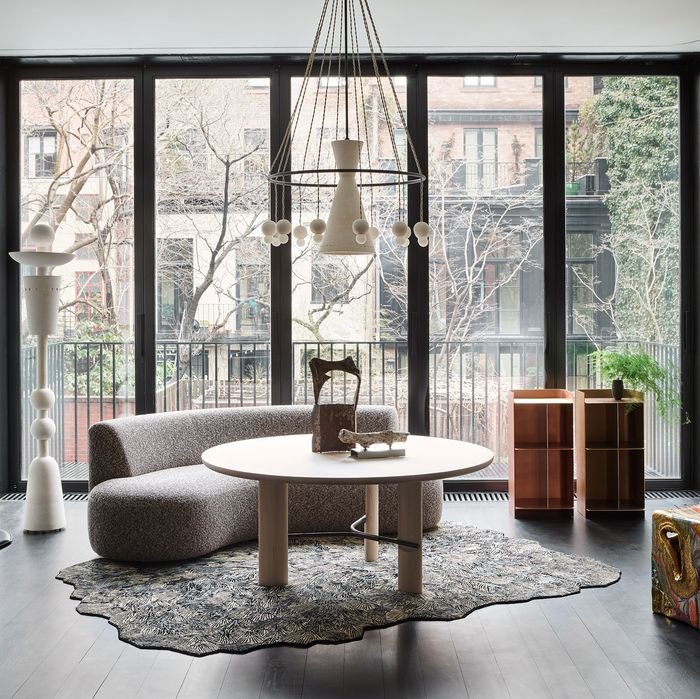 Casa Perfect.
Photo: Douglas Friedman
When David Alhadeff opened his home design store, the Future Perfect, in Williamsburg in 2003, it was an instant hit, featuring a fresh crop of American designers that people had never heard of. Now, in the midst of retail's debacle, Alhadeff has read his tea leaves again and is banking on a new model, one that is deeply personal as Casa Perfect. His by-appointment-only gallery recently opened in New York, and is also his own home.
This is Alhadeff's latest Casa Perfect, following San Francisco, opened in 2013, and Los Angeles, 2017. After searching for two years and seeing upward of 50 properties, Alhadeff knew this was the one when he opened the door to a quintessential 1852 townhouse, with an atypical interior featuring a soaring David Chipperfield staircase that whisked it out of Edith Wharton's shadow into streamlined modernism.
"I was looking for a feeling" Alhadeff says of finding the right location. "So it wasn't about a particular amount of rooms or square footage, it was walk in, and I needed to have that feeling."
"This has been, I know I am going to sound completely crazy, or like I am lying or something," Alhadeff says, reflecting on the packed opening last Friday night, "but this has felt so right. This has been completely stress-free." Not that he and his team didn't burn the midnight oil for weeks putting the house together with collections, seen above, including a Marcin Rusack mirror, drinks cabinets, metal sculptures, an Eric Roinestad ceramic chandelier and floor lamp, Atelier Fevrier Fern rug, Collection Particuliere Lek sofa, Roin Stool, and a Hub dining table. Below, see more photos from Casa Perfect.