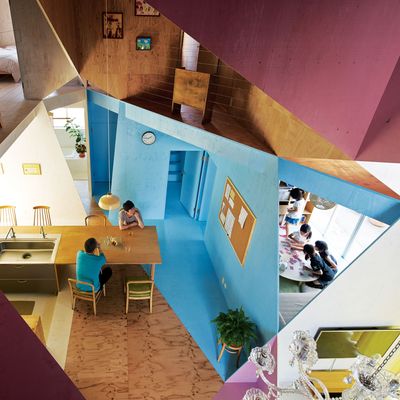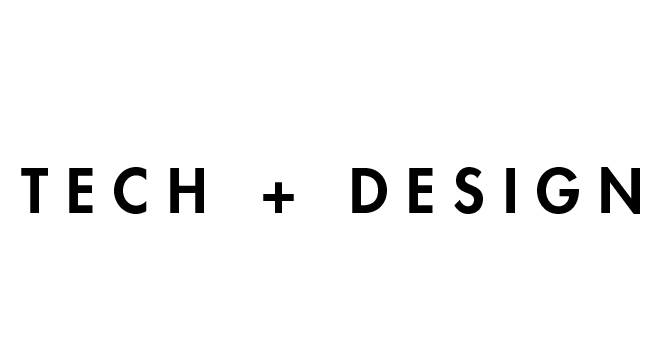 When architect Kazuyasu Kochi learned that his client, the owner of a struggling apartment complex in the suburbs of Tokyo, wanted to tear down the complex to build a non­descript suburban house in its place, he set about convincing him he should do otherwise. How about keeping the eight-unit building intact and converting it into a sprawling single-family home? In Japan, where "scrap and build" is the norm, this was a somewhat unheard-of idea. But two years later, the aptly named Apartment-House was the result. Cloaked anonymously by the building's original wood wrapping, the 1,900-square-foot building, which is now home to a family of four, contains an astonishing 24 rooms spread out over two floors. "I like high-density spaces like shopping malls," says Kochi.
Organized within the existing timber frame that once defined the eight efficiency units, all the rooms (except for the master bedroom and the piano room) open onto the double-height hall that Kochi carved out of the middle of the building. "To turn this building into a single-family house, I needed to connect the space," he explains. Unsurprisingly, this south-facing, angular room seems to be everyone's favorite place to be. By contrast, some of the individual rooms are barely bigger than the furniture they hold. "Fifty to 75 square feet is plenty for a sofa and TV," says Kochi. To make each one at least feel bigger, the architect cut holes in the walls. This not only forges connections between rooms but also allows light and sound to travel. Triangular or rectangular, these cut-outs play games with depth perception. This effect is compounded by the plywood floors, walls, and ceilings, painted blue, pink, and yellow. Disorienting and destabilizing, Apartment-­House is like a Cubist painting come to life.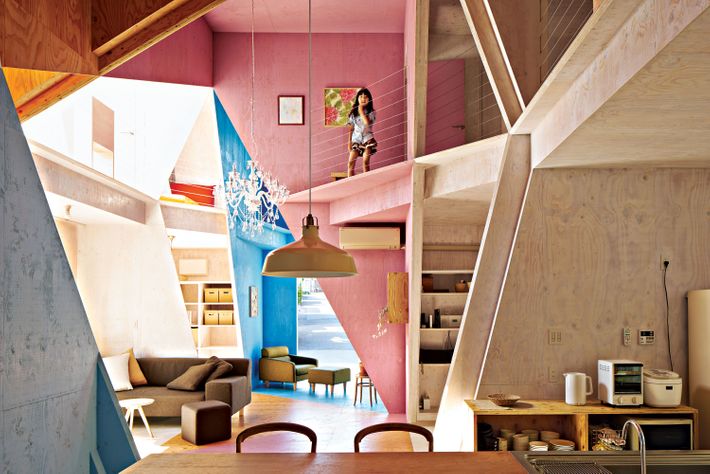 The kitchen–living area: Command central, the combined kitchen–dining area has views in every direction.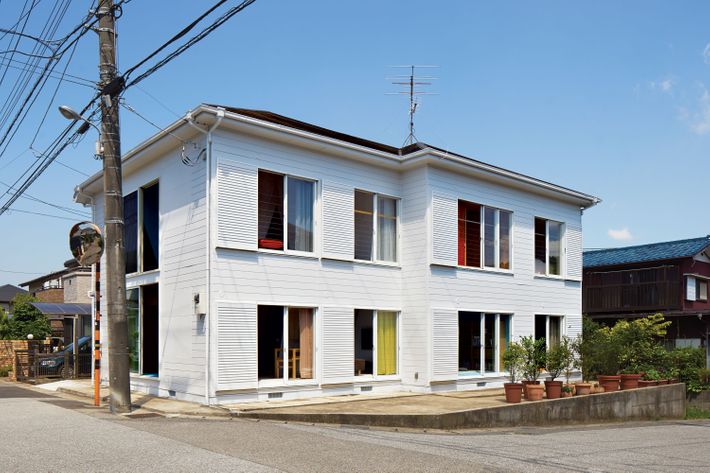 The exterior: Outside, the only work Kochi did was to repaint the exterior and remove the staircase to make room for off-street parking — a legal requirement for car owners in metropolitan Tokyo.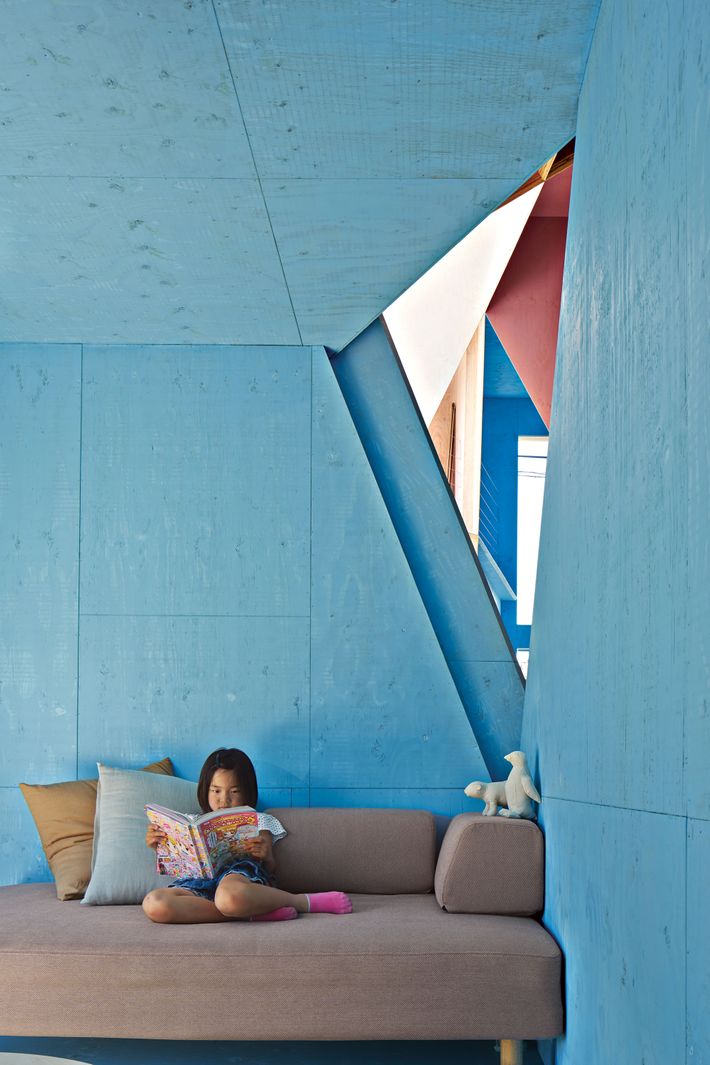 The reading nook: Layered, triangular openings connect the quiet reading room to the rest of the house.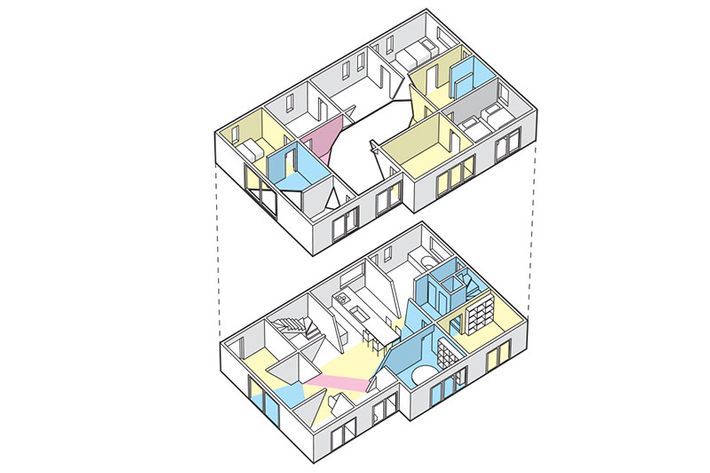 *This article appears in the October 2, 2017, issue of New York Magazine.