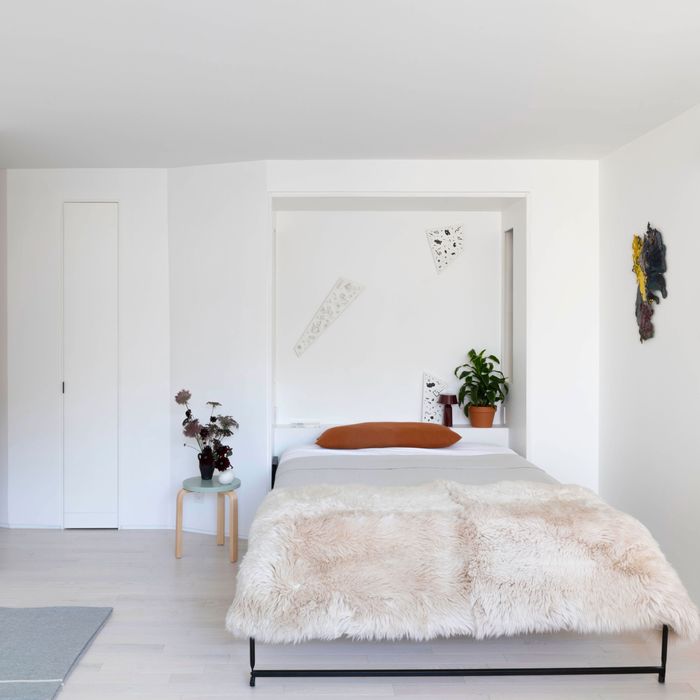 The main room.
Photo: MICHAEL VAHRENWALD/ESTO
Postwar white-brick studios, with their galley kitchens and low ceilings, are always practical yet rarely inspiring. But Danielle Rago wasn't about to let that stop her. "I have been around architecture and development my whole life," she says. Her father is in commercial real estate, and she interned at architecture firms in the city. After getting her master's degree at the Architectural Association in London, she moved back to New York. Then, in 2013, her boyfriend (now husband) got a job in Los Angeles, so they moved out west, where she co-founded a design-consultancy firm, This X That. Still, she missed having a place in New York.
When her sister, who had been living in a studio owned by their family in a white-brick postwar in Gramercy since 2012, adopted a dog and decided she needed more space, Rago thought it might work for her as a pied-à-terre. So she decided to renovate it.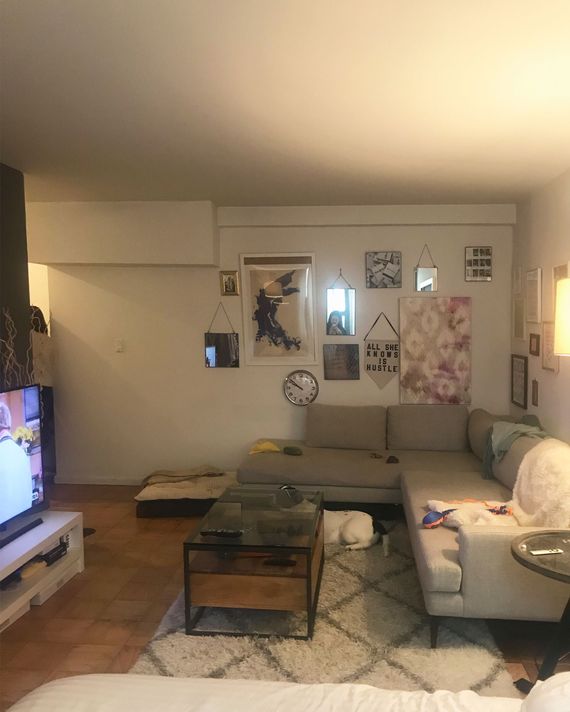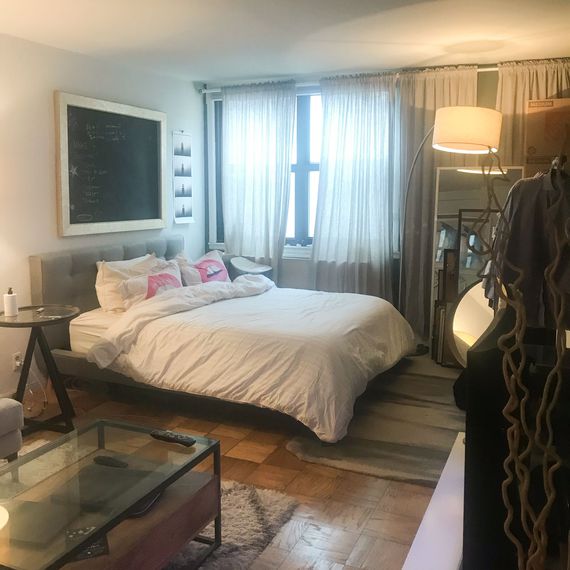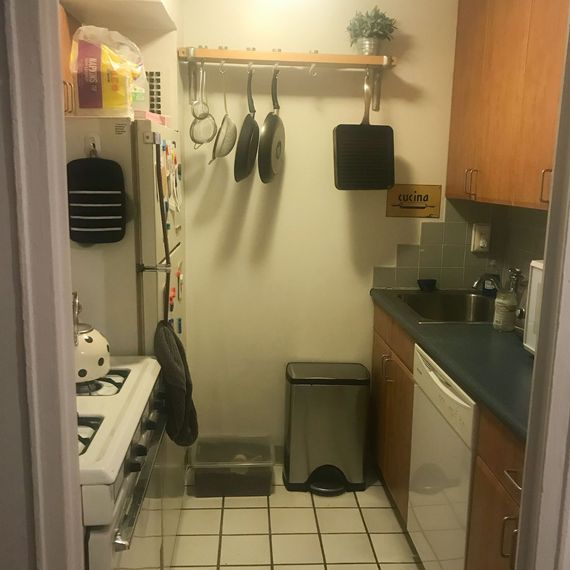 Rago turned to Jaffer Kolb and Ivi Diamantopoulou of New Affiliates (which is also represented by This X That). The project required that the 450-square-foot space, which had been dominated by her sister's bed and sectional sofa, serve as a place for both meetings and entertaining as well as become a minimalist crash pad at night. The keys to the transformation? That age-old, reliable space saver, the Murphy bed, plus a new, custom-designed "pleated" wall built the length of the apartment to conceal new closet space. "We thought of it as a Swiss Army knife," Kolb says.
"[For the main room], we had to think beyond the specifics of designing a living space. The apartment was meant to be highly flexible," designer Jaffer Kolb says. "We installed new flooring all across the apartment. We chose a narrow wood plank that makes the spaces feel more generous." The pre-finished wood flooring is from Mirage's Admiration Collection in Red Oak Nordic. A new wall of storage space runs the length of the apartment. New Affiliates designed the custom Murphy bed to blend in with a wall devised for storage. There's enough room to house bookshelves on either side of the bed.
*A version of this article appears in the January 20, 2020, issue of New York Magazine. Subscribe Now!