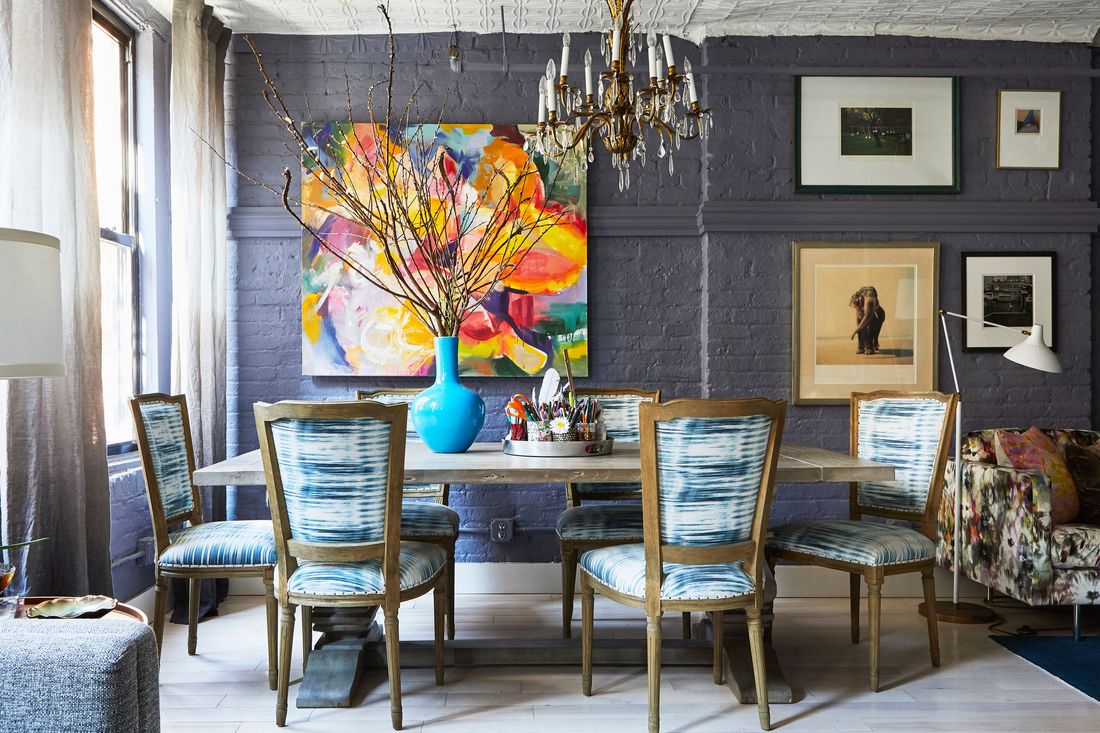 The living room.
Photo: Kelly Marshall
Rayman Boozer grew up in Indiana and studied interior design at Indiana University. Five days after graduation, he plotted his move to New York City. "New York is the center of the art and design world," he says, "and I couldn't get here fast enough." His dream of finding a glamorous job dissolved into the reality of taking on many different, not all that glamorous jobs, until he decided to cut his losses and opened his own home-furnishings store at 48 West 17th Street (hence the name: Apartment 48). "The store served as a spectacular launching pad into the interior-design world," Boozer says. His design aesthetic in setting up the retail venue was to treat it like a residential space, with a bedroom, living room, and personal areas to give the furniture a spatial context. Eighteen years later, Apartment 48 has evolved into a thriving interior-design business, with projects ranging from commercial to residential to hospitality. Boozer's office and home are one and the same, located under the original tin roof of an old factory in a building in Noho.
Above, the Trestle table and French Nailhead chairs from Restoration Hardware create a dining and work space within the open plan of the living room. The Ikat Stripe fabric on the chairs is from Thibault, the multicolored abstract painting is by Barbara Brewton, and the chandelier is vintage.