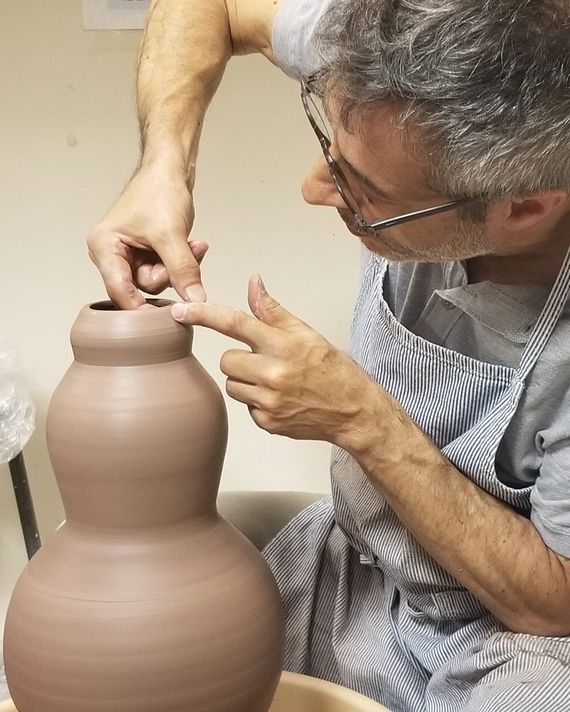 Peter Speliopoulos at his wheel, working on a vessel.
Photo: Courtesy of Les Ateliers Courbet
Peter Speliopoulos has long been a mainstay in the fashion world — he began his career in 1997 at Cerruti in Paris and went on to become the senior vice-president of design and creative at Donna Karan. In the past few years, however, his medium has switched from fine fabrics to clay. "It may sound clichéd, but throwing on the wheel is very Zen," Speliopoulos says. "It is all about centering. I think there is a direct psychological correlation between one's state of mind and the piece being thrown." In early September, the former fashion designer's work will be on display in the Chelsea-based design studio Les Ateliers Courbet. A recent visit to his showroom in Long Island City revealed the full range of his artistic interests and endeavors: a collection of photographs by Daniel Gordon including a self-portrait (seen below), a bevy of wall-mounted African masks, and tables brimming with his ceramic vessels.
Les Ateliers Courbet will unveil Peter Speliopoulos's solo exhibition "Archaeos" in early September.