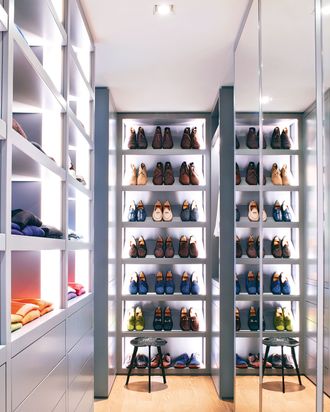 The closet cabinetry was built by
Rimi Woodcraft Corp
. in a renovation by
High Line Construction
. The floors are by
I.J. Peiser's Sons
. David Monn's shoes are mostly
Lobb
,
Belgian Shoes
, and
Prada
. The trees are from
Shoe Tree Marketplace
, customized (of course) with an added knob.
Photo: Chris Mottalini
If you think the immaculate white shirts hanging in David Monn's 450-square-foot closet, evenly spaced on custom Henry Hangers with their French cuffs perfectly aligned, are identical, you're wrong. They may look the same — as do all the blue shirts next to them — but therein lies the difference between this perfectionist and the rest of us. "They are multiples of many variations," Monn, a leading event planner, explains. "There are six different white shirts; they are all different fabrics." Same goes for his jeans. "They couldn't be just jeans," he says with a laugh.
"Different jeans, all made by Jean Shop. I have my fat ones and my skinny ones, some are overwashed, some are waxed denim, heavyweight denim, but they are all the same style." Uniformity (or near uniformity) helps ease ­decision-making; discipline and rigorous care helps possessions last longer. "I grew up with never getting rid of anything because we were poor, and when you had something you took care of it." Monn pauses and says, "Simplicity isn't driven by the obsession. It's more driven by a need for calm."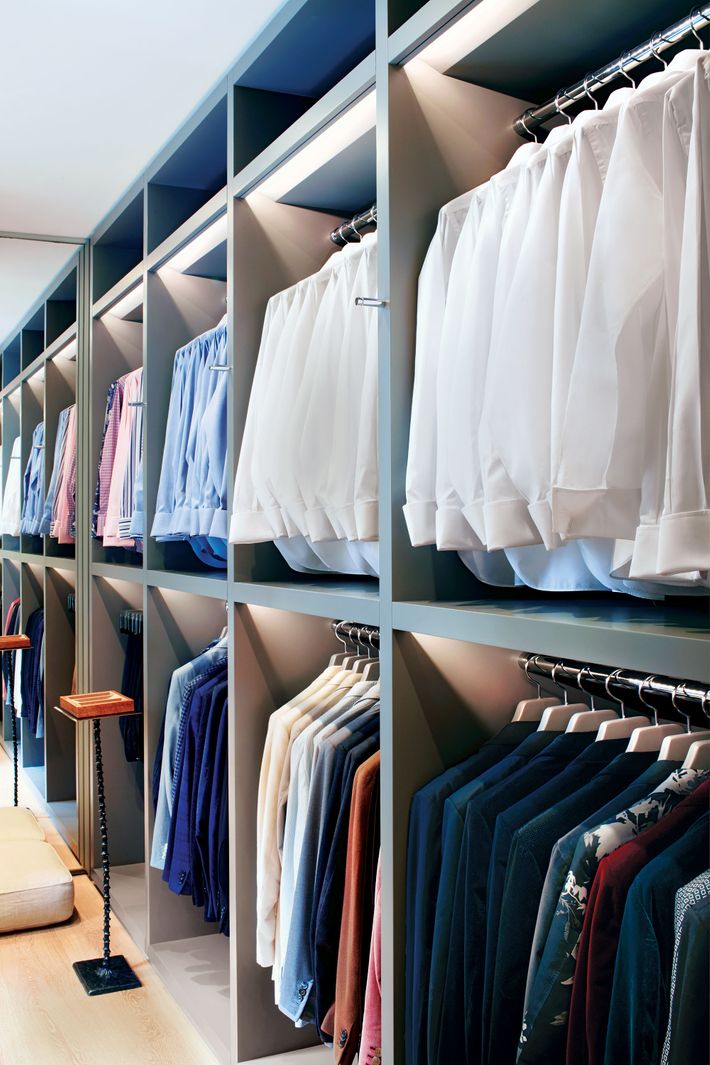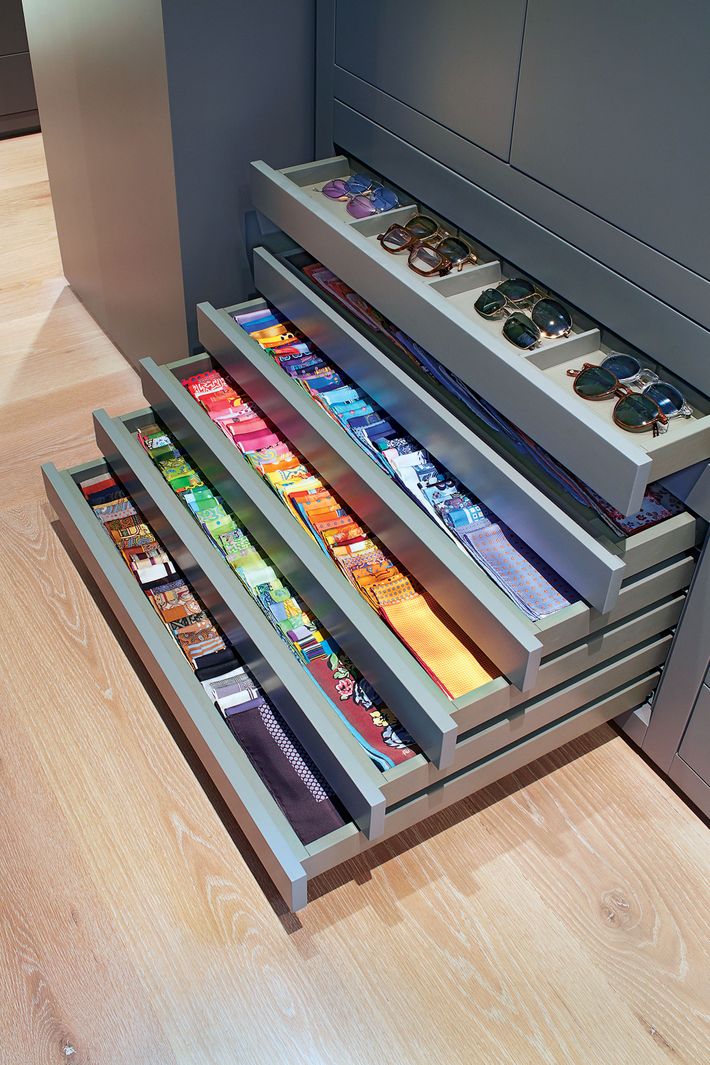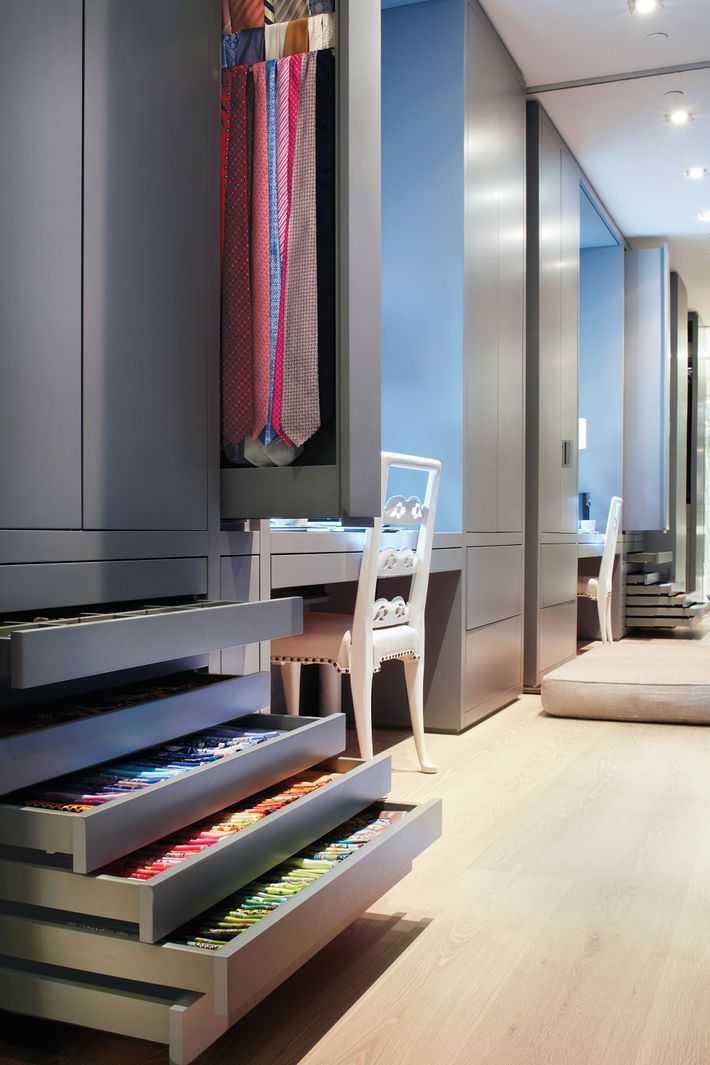 *This article appears in the Fall/Winter 2018 issue of New York Design Hunting.