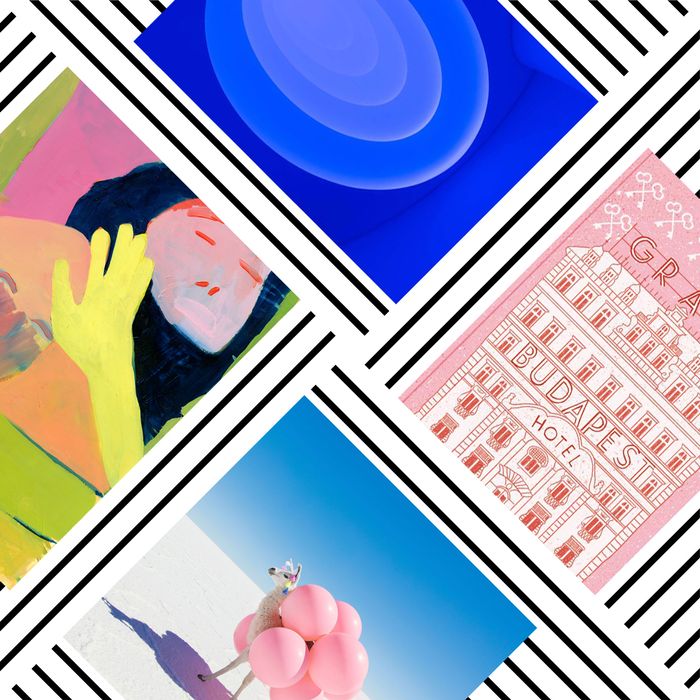 At some point, we all must graduate from hanging thrift-store paintings above our kitchen tables or collaging four-by-six-inch photos printed at Duane Reade on our bedroom walls. Investing in art can be intimidating, but here's a primer on online shops that sell great (and affordable) posters and prints to get you started.
Jen Bekman shop's official motto is "It's Art for Everyone," with prints as low as $24 from artists such as photographers Ansel Adams and Dorothea Lange, the Cut collaborator Jason Polan, The New Yorker cover illustrator Jorge Colombo, and more. Says a New York editor who's bought one or two items there: "They're nice and often very cheap."
With curated selections and new artwork launched every week, Exhibition A makes it easy to know what's new and hot. Designer Katie Stout says they also have affordable objects: "I did a lamp with them, and they've done artists clocks and chairs." Recent collaborations include Mira Dancy, Rob Pruitt, Chloe Wise, and more.
This L.A.-based travel photographer's work — beloved by Hollywood, including Meghan Markle, Reese Witherspoon, and Rihanna — is all about the escape, which also happens to be the title of his recently released coffee-table book. His site is organized by places and themes, so you can choose among photos captured in Capri, St. Barths, Palm Springs, and more, or images of animals (such as llamas on the beach), balloons floating over waves, pools, beaches, and snow. Fair warning, prints do start at $199.
An exhibition poster can be the next best thing to owning original artwork, especially when it features the work of James Turrell, Christopher Wool, or On Kawara. Bonus points when the poster is on sale for under $20.
Shopping on this website is like having access to Printed Matter's New York Art Book Fair all year round and, most importantly, not shifting through posters while sweating shoulder-to-shoulder with every "cool" kid in the city. Find 1,657 items from 626 publishers and 936 artists, such as this protest favorite from Badlands Unlimited.
A go-to for designers, Saatchi Art is a well-known place to buy artwork online, albeit more expensive than others on this list. "They have a ton of options, different price points, and they have events where you can purchase directly from the artist, which bring down the cost," says interior designer Delia Kenza.
With spaces in San Francisco and on the Lower East Side, this gallery specializes in new contemporary painting, sculpture, and illustration, and frequently features series of original art prints that pay tribute to the likes of Hayao Miyazaki, Bob's Burgers, Wes Anderson, and more.