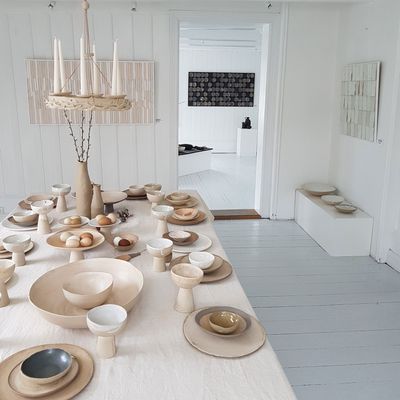 From Wik Oslo.
Photo: Courtesy of Wik Oslo
The Scandinavian countries have given the rest of the world so much in the way of design: chairs, sofas, a shared understanding of how an Airbnb should be decorated, universal love for hygge, Ikea. But for decades, the celebrated designers coming out of northern Europe were mostly men. Arne Jacobsen, Finn Juhl, Hans Wegner — all guys.
Real Nordic Living, out from Thames & Hudson, offers a broader and more up-to-date idea of what constitutes Scandinavian design. Besides leather chairs and sheepskin throws, it features elegantly plated mackerel with salted black currant, bouquets of flowers — and women. Here are three whose work is part of a newer, fresher, definition of Scandinavian design.
Josephine Akvama Hoffmeyer of File Under Pop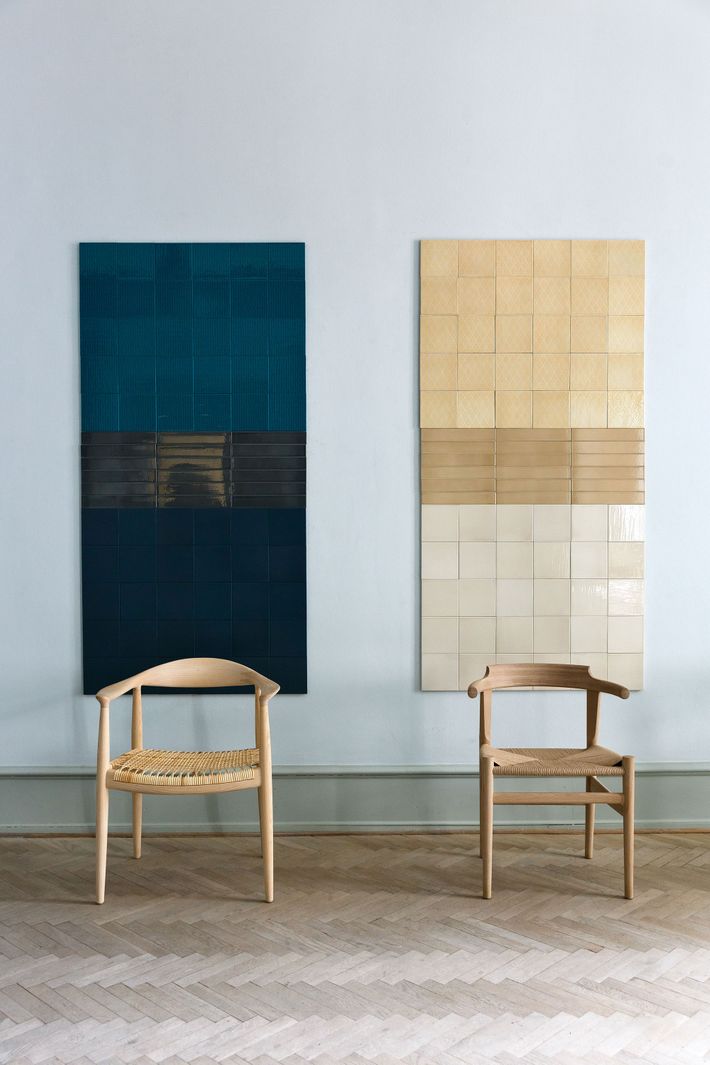 File Under Pop, Akvama Hoffmeyer's company, has been hand-making ceramic tiles, wallpaper, and paints in Copenhagen for almost two years. The Ghanaian-Danish designer and Copenhagen native works on hotels and residences around the world, and is currently designing a villa in Uruguay.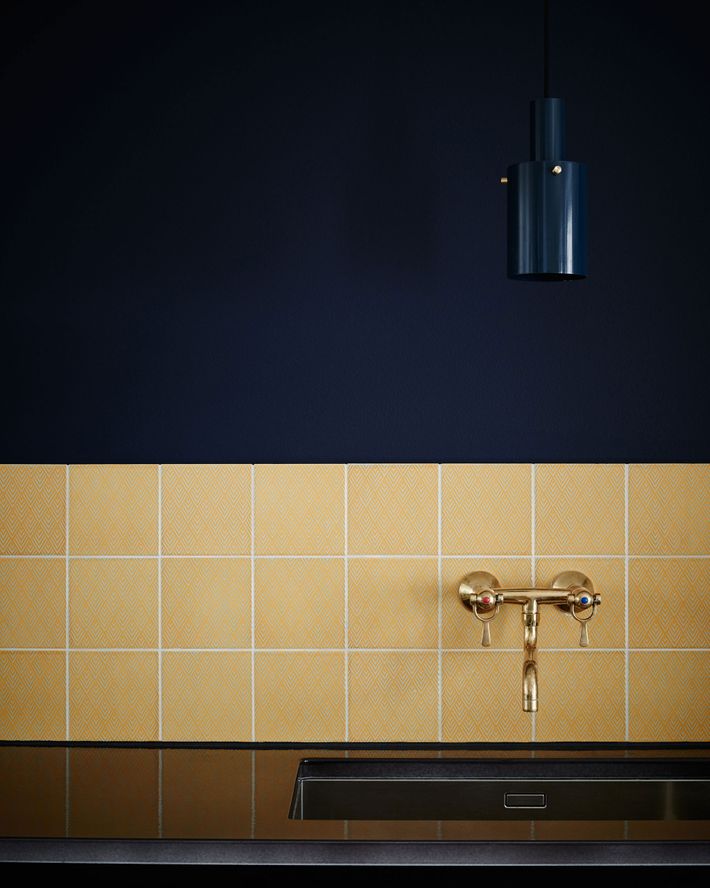 From the book:
What do you consider important when it comes to Nordic interior design?




Because of the long, cold winters, we tend to stay at home in the evenings …in terms of colour [sic], there is no such thing as an ugly or undesirable one: they all relate to one another … for the last 20 years, white has been the go-to colour in Nordic countries. If any other colour was used, it would be a pastel. But Danes are starting to want colour back in their lives again. I like to define a room with specific colours: fresh and cool hues in bedrooms; warmer, denser tones in the kitchen or living room. Doing this allows you to create hygge with paint in an easy, economical way.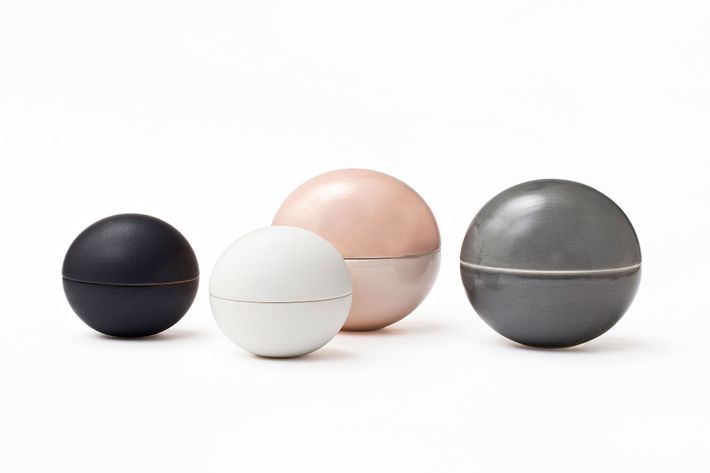 Bonde Bülck's porcelain pieces often get described as "seductive," probably for their slick, curved shapes. But they come with a surprising tech-y glint: several of Copenhagen-based Uh la la's trademark designs are glossy, spherical dishes with snap-on lids. Bonde Bülck cites Jony Ive as an influence, and it shows up in her work.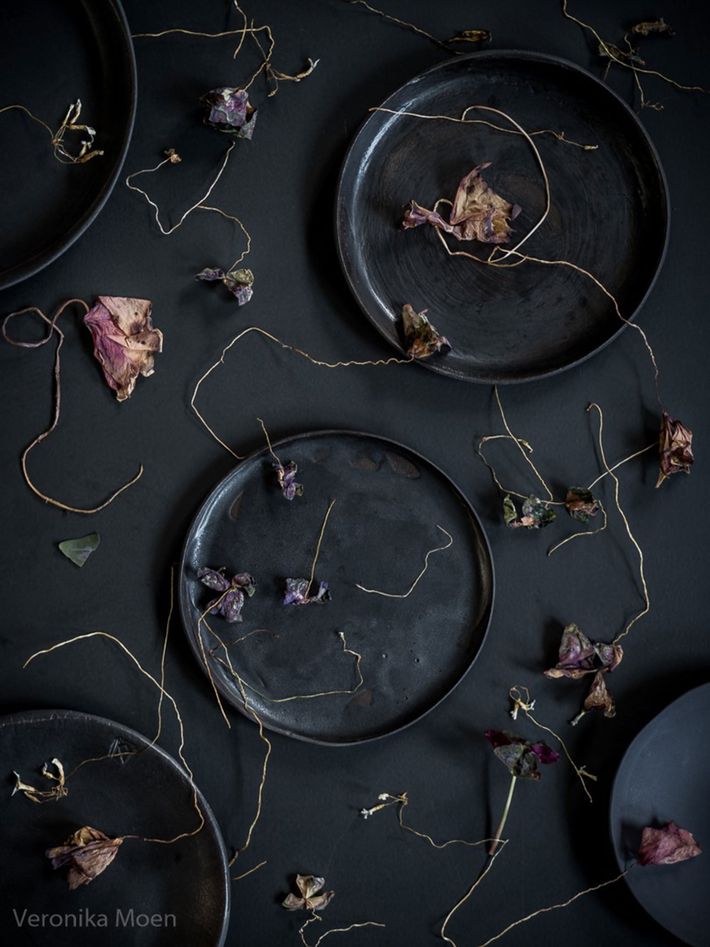 More ceramics, this time from Oslo: Wik started out in costume design before setting up her eponymous shop in 2014. From Real Nordic Living:
Tell us about your studio. What is the building like?




My studio space is in a 200-year-old stable in the oldest part of Oslo … it was far too big for me, but I just had to move in. I use the extra space to showcase my designs, both as a shop and exhibition space, and use my studio as a meeting place for family, friends, and colleagues. It is like my second home now, with secondhand furniture and things I have collected over the years, all of which creates a cosy [sic] very much in the spirit of Nordic hygge.