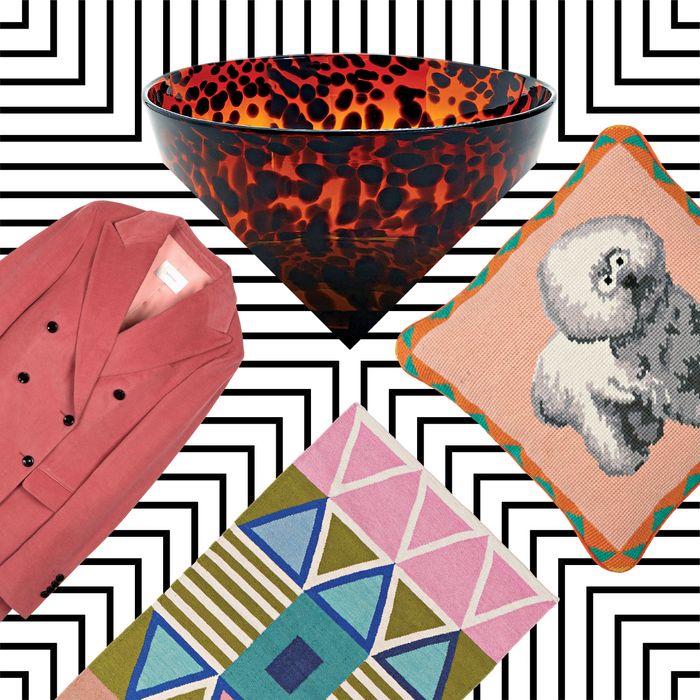 First Look
On November 16, women's-suit brand Suistudio opens its first store in Brookfield Place, with tuxedos, pink suits, and on-site tailoring (230 Vesey St.).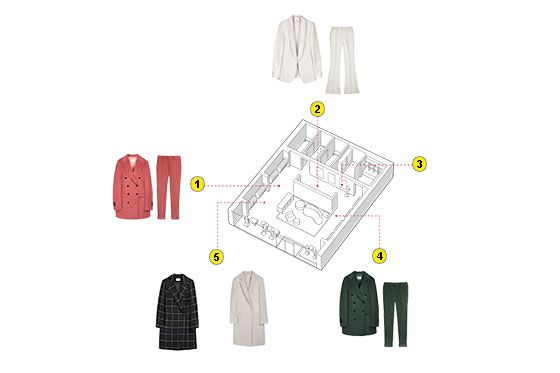 1. Seasonal: A rotating display, now showing the fall/winter line, including a pink jacket with six rows of buttons ($299).
2. Tuxedos: A section dedicated to tuxedos like a slim-cut velvet navy jacket ($499) and a cream jacket with a double shawl lapel ($400).
3. Tailoring: Floor-to-ceiling mirrors for speedy fittings with four in-house tailors trained in fitting women's suits.
4. Classic suits: Double-breasted forest-green corduroy suit with a peak collar ($499); a navy pin-striped number in wool ($499).
5. Coats: Alpaca overcoat with a notch lapel ($699); black-and-white mohair coat with shoulder pads ($599).
2x2: Tortoiseshell Homewares
Beyond the basic barrette.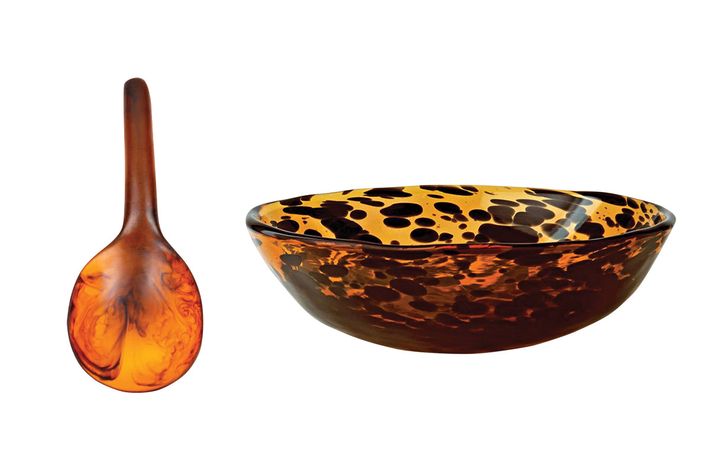 Pricier
Spoon: Large resin round spoon, $70 at dinosaurdesigns.com.
Bowl: Aerin Tortoise glass bowl, $455 at luxdeco.com.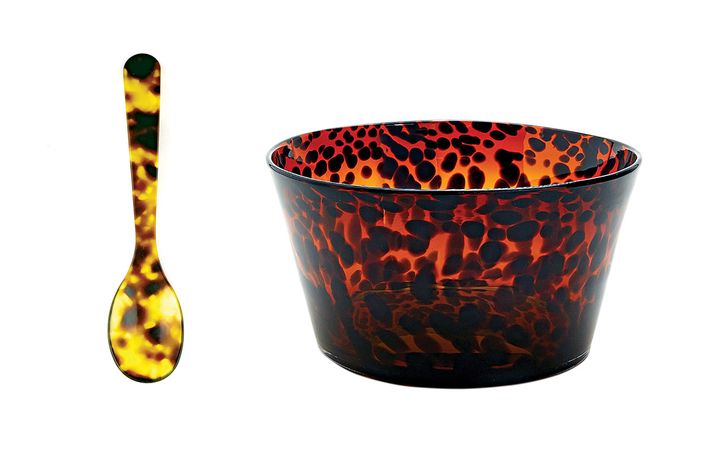 Cheaper
Spoon: Scoop a Piece, $8 at therubscrub.com.
Bowl: Glass salad bowl, $50 at zarahome.com.
IRL
MIT graduate Zahir Dossa's bespoke-shampoo line Function of Beauty recently made its brick-and-mortar debut in Soho (355 W. Broadway).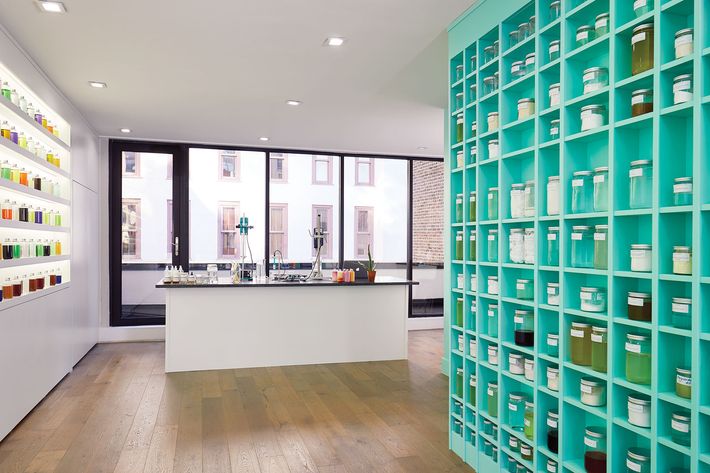 "The website and the showroom work almost the same way. You take a quiz on your hair, scalp oiliness, and so on. That tells us what should go into your shampoo — if you have thin hair, for example, we won't add too much shea butter. In the store, you take the quiz on one of our iPads, then watch as pumps funnel ingredients into customized bottles. You also have access to our chemist, Joyce. Most of the time she's in her lab — mixing, heating, incubating. But if you're curious about, say, what baobab oil does to your hair, Joyce can tell you."
Ask a Shop Clerk
SoulCycle recently launched SoulAnnex, with classes led by spin instructors like Emily Turner (32 W. 18th St.).
Is SoulAnnex like SoulCycle?
"Our new studio only has off-the-bike classes. Mine is a mat class called EmBody ($34). My riders who crush it on the bike come to this new class and say, 'Man, it's been so long since I've done a push-up or a plank because I ride so much.' There isn't a 'front row' culture yet; you can't book a mat like you can a bike. But I bet it will grow into that."
Moving In
Charles Gorra just opened Rebag, a handbag-only resale boutique with a wall just for Birkins, on November 7 (390 W. Broadway).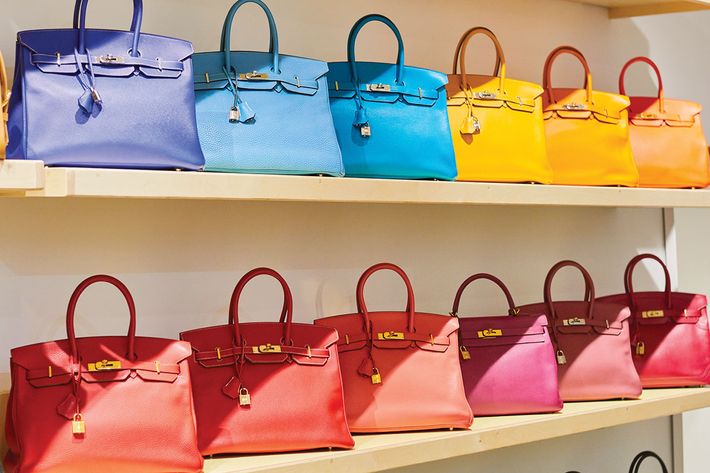 "We're going to have 300 of our favorite pre-owned bags in the shop: an exotic python Céline ($1,870) for our socialites; a Louis Vuitton Speedy bag ($500) for our younger customers. We set up two walls: one for Birkins, the other for Chanels. We're right next to Cipriani's, which has our exact clientele. So our customer has lunch, goes to Ladurée, and then sees the bags in our window. And then we hope they'll come in and shop, of course."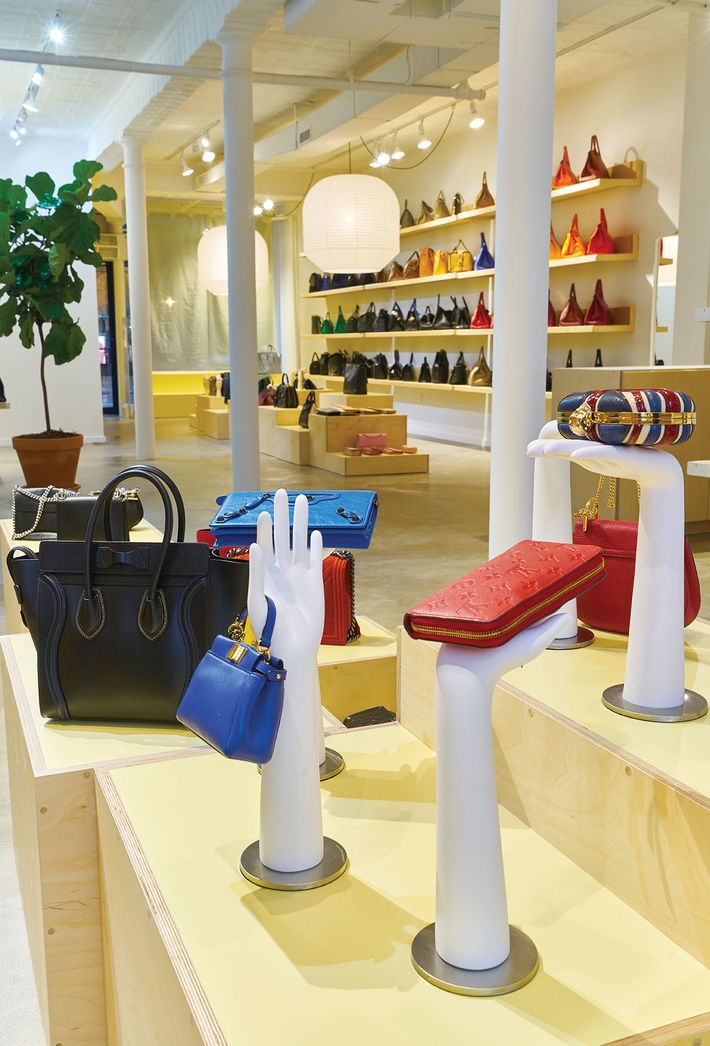 Top Five
Aelfie Oudghiri, owner of the printed-textiles haven Aelfie, brings cow tees and baby blankets to Greenpoint for a monthlong pop-up starting November 15 (75 Franklin St.).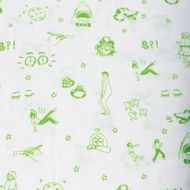 "This sheet set (from $89) is printed with cartoons of common anxiety dreams: teeth falling out, a shark. Sounds insane, but it's pretty subtle."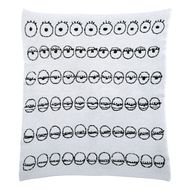 "My former assistant illustrated this recycled-cotton baby blanket ($75) with a series of eyes gradually closing. It's the cutest freakin' thing I've ever seen."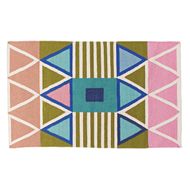 "Our Lounah rug ($89) has traditional ancient Moroccan and Turkish rug motifs woven into it, like the evil eye and the sign of fertility."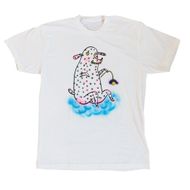 "Los Angeles artist Isa Beniston made this shirt ($35). It has a cow holding a picked flower. His teeth are yellow, but he's somehow still endearing."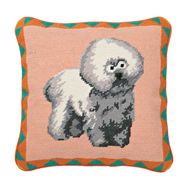 "This super-tiny velvet pillow ($69) has a needlepoint bichon-frise dog wearing a look of total, utter, wide-eyed shock. It's adorable. And weird."
*This article appears in the November 13, 2017, issue of New York Magazine.