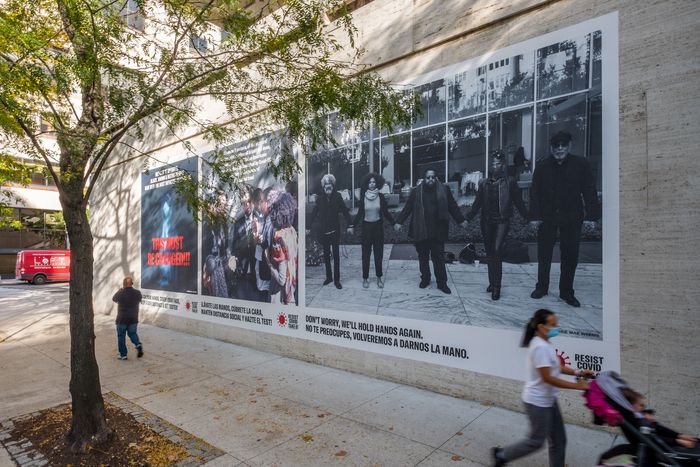 On October 15, a new COVID PSA showed up on billboards, sidewalk signage, and walls around Lincoln Center. It didn't feature the typical wash-your-hands, wear-a-mask directives. Instead, it showed photographs of essential workers by the artist Carrie Mae Weems, overlaid with notes of appreciation (like "Thank the workers of the world" in big block lettering) and clear, easy-to-understand information about the pandemic, and who it is hitting the hardest ("When all is said and done, people of color have been the most impacted by COVID-19! Just look at the numbers! It's sad but true!).
Weems's national, bilingual COVID campaign, titled Resist COVID/Take 6!, actually started back in April, in Syracuse, where she lives. (In Syracuse, the campaign also appeared in the Onondaga language.) There, she flooded radio airwaves, posted billboards, produced grocery-store flyers, and made pins and buttons to raise awareness about the pandemic.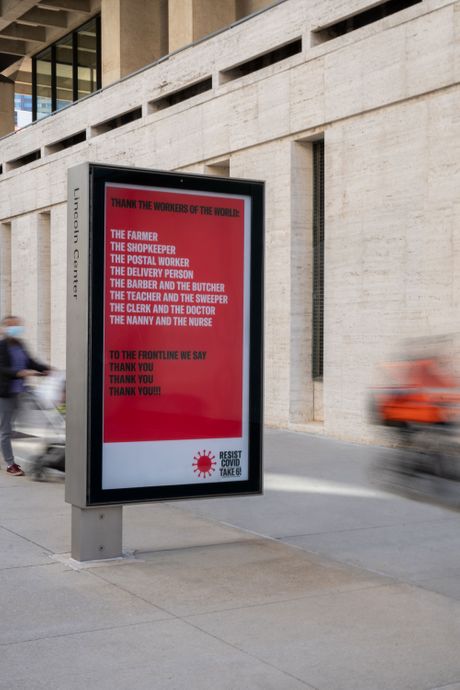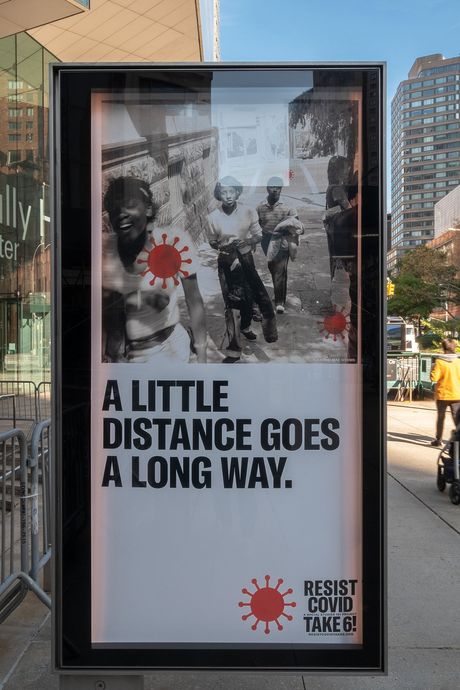 Steadily, she's taken the project elsewhere in New York — mostly to Black and Latinx neighborhoods. Before coming to Lincoln Center, iterations of Resist COVID/Take 6! have appeared in Atlanta, Detroit, and Chicago. Here in New York, she's plastered her messaging on Times Square billboards, shopping bags distributed at the Africa Center, city buses, the Apollo Theater, BRIC's storefront windows, the Brooklyn Museum steps (which are now covered in missives such as "The pre-existing condition is poverty" and "Know this: COVID-19 is not a hoax but deadly real"), and posters wheat-pasted throughout the city.
"I thought, I'm not a policy-maker. I'm not a politician," Weems has said about her project and how she as an artist can contribute to COVID efforts. "I'm a citizen concerned about what's going on in my community. This coronavirus isn't going away anytime soon, and neither are the underlying issues affecting people of color that it has made even more apparent."