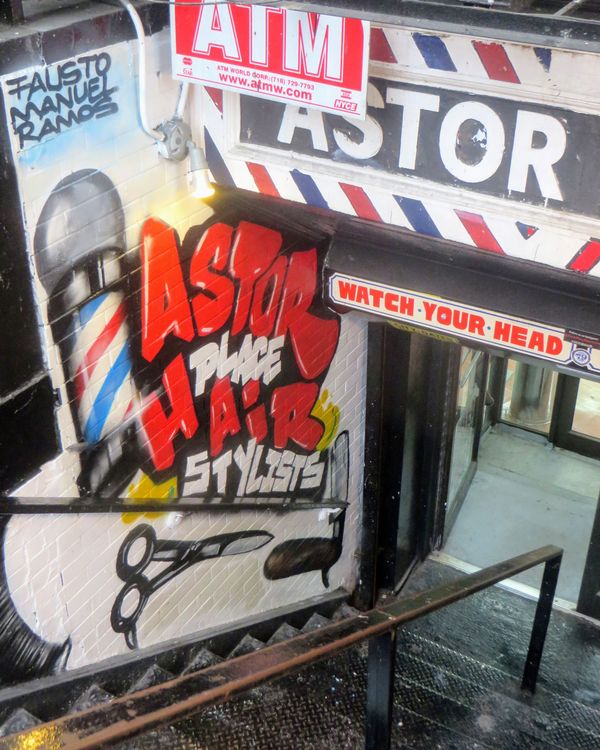 Photo: edenpictures/Flickr
Howard Wolfson, salon owner? Weirdly, yes. The enormous and enormously legendary East Village barber shop Astor Hair — which had recently announced it would close for good after nearly 75 years, due to the COVID-related business crunch — is staying in business, owing its survival in part to longtime Mike Bloomberg aide and former Hillary Clinton communications director. The New York Post reported on Monday that a group of investors, including Wolfson and the banker Jonathan Trichter, have assembled financing to take over the business.
The deal means that the shop (which was slated to shut down this week) will remain in its big old seedy basement on Astor Place, and that about 90 percent of the staff will stay on, as will most managers. What won't linger are brothers John and Paul Vezza, Astor Hair's third-generation owners, who will no longer be involved in the operation. In late October, John told NY1 that business had decreased by 90 percent because of the pandemic, leading to their initial decision to shut down.
But no one wanted the business to close, even the landlord, who partnered with Wolfson, Trichter, and a number of other seemingly unlikely investors to cobble together a deal in around 48 hours to save Astor Hair. The group wanted to keep the shop alive, partly for nostalgia's sake: "I've been going to Astor Place since I was in high school — for nearly 40 years," Wolfson told Curbed by email. "To me, it's always been one of those places that make New York New York." So when Trichter reached out with the opportunity to help keep it open, he said, it was a quick yes. They were able to keep the institution alive and take it over, the way a certain kind of guy sometimes dreams of owning a piece of a good restaurant.
The store's interiors (all those photos!) are not expected to change, John and the investors told us. "With someone else coming in, I get to keep my staff employed and the name going, so it's really kind of a good thing," said John, who is particularly relieved that his employees will stay on. He recalled the week he had to tell them the store would shutter: "My stomach was in knots the night before … it was the worst thing I ever had to do."
In the East Village's grungy heyday, Astor Hair was known as a place where no haircut, whether spiked or shaggy or suitable for Goldman Sachs, was out of the question. The Mohawks of the late 1970s, buzzed fades 20 years later, whatever experiment in self-definition that new NYU students deploy to shock their parents when they head home for Thanksgiving — all were and are available at Astor Hair. It didn't cost much, either, so the non-trust-fund punks could afford it. Even today, it has not leveraged its fame to justify high prices. A straight-up haircut is $23 plus tip.
Since the news that it'll survive broke, the phone hasn't stopped ringing. "The regular customers are very, very excited," John said. As far as what he and his brother will do next, he said, "I'm going to take a long weekend first and then think about it." And for New Yorkers who were planning to get a haircut there soon: The store will close on Thursday for Thanksgiving, reopening under the new ownership on Friday.