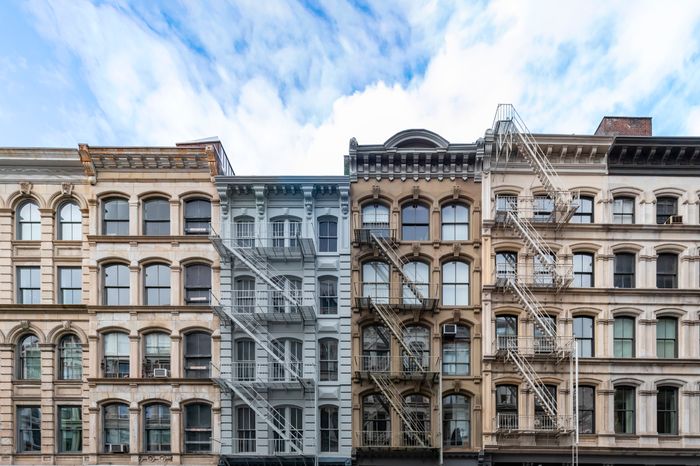 Photo: deberarr/Getty Images/iStockphoto
While we're all waiting for what feels like the inevitable second lockdown of New York City, it's worth taking a minute to appreciate how truly wild Manhattan's rental market is right now. Year-over-year rents in October for a studio in Manhattan are down a record 21.6 percent when you factor in concessions, according to appraisal firm Miller Samuel. For one bedrooms, the drop is a record 19.1 percent, and two bedrooms are down a record 12.5 percent. Landlords gave concessions — a rent drop, a free month's rent, etc. — on a whopping 60.4 percent of new Manhattan leases, up from 36.9 percent a year ago. The free-falling rents have caught the attention of tenants, as leasing activity in Manhattan was up by a third in October. (Similar, albeit less dramatic, trends are taking place in Brooklyn as well.) Things have not been this good for renters in Manhattan since the financial crisis in 2008 — and the decline shows no signs of stopping.
The historic upending of the Manhattan market started when wealthy renters left the city during the lockdown in the spring for the crabgrass and picket fences of the suburbs, contributing to a housing boom in the region's outer cities. Another wave of Manhattanites followed behind, this time buying homes in Brooklyn, leading to a huge spike in sales in the borough following the lockdown. These waves of exodus didn't do much to the Manhattan sales market — sale prices remain more or less flat — but rental vacancies piled up, and rents began to fall and have continued to fall.
But even though the severity of the rent drops we're seeing now would have been unthinkable as recently as, oh, February, we haven't even approached the bottom of the market. Despite the spike in new leases, the Manhattan vacancy rate actually rose by nearly half a point between September and October. The number of available apartments in Manhattan is up 218.4 percent compared to a year ago for a total of 16,145 empty units, so even the recent run on leases in just a drop in the bucket. There are a few signs that things might slow down: Sales in the suburbs have cooled off, suggesting the rate at which Manhattan is losing renters is also slowing down, and the spike in sales in Brooklyn has also leveled off. But it'll be months before the rental market catches its breath enough to price that into rents, particularly if the city is forced into a second lockdown.