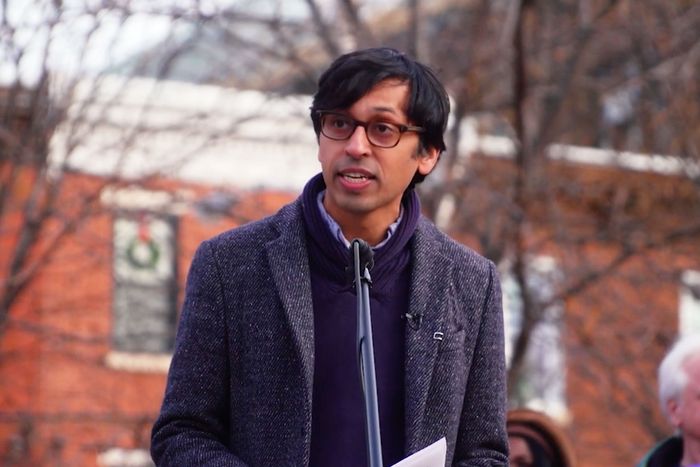 Pennsylvania's first state senate district, which includes most of South Philadelphia, now has an architecture critic as a representative. Nikil Saval — a Bernie Sanders–endorsed democratic socialist, former editor of the literary magazine n+1, New York Times contributor, author of Cubed: Secret History of the Workplace, and community organizer  — is replacing Larry Farnese Jr. a Democrat who has been state senator since 2009. He is also the first Asian American to be elected to Pennsylvania's senate.
Saval — who grew up in Los Angeles — ran on a platform that supports a Homes Guarantee, the Green New Deal, and rebuilding every school in Philadelphia, which isn't surprising since his professional interests have championed progressive city planning and design. While at n+1, Saval criticized Amazon's co-opting of an "urbanist" agenda, and he recently gave a talk at the Harvard Graduate School of Design that focused on the 1960s plans to rebuild much of Harlem.
We at Curbed are generally in favor of putting architecture and design writers in positions of power, and hope for greatness. Under Saval's leadership, perhaps government architecture can truly become great again.