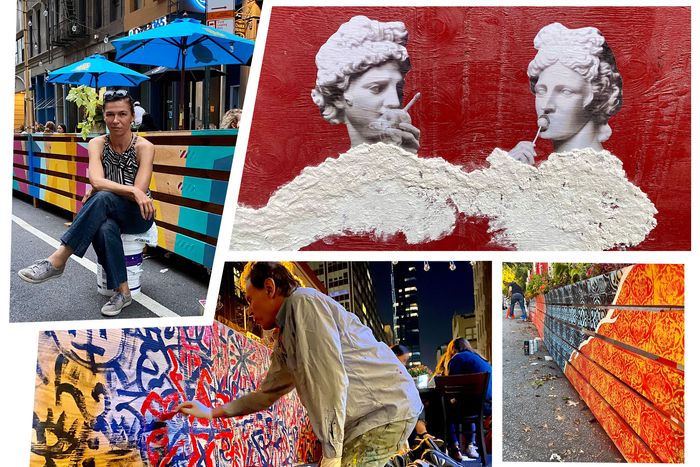 Photo: Courtesy of the Neighborhood Curbside Canvas Project
When Bill Tsapalas cruised through Tribeca on his bike this Labor Day, he couldn't help but admire the inventive streeteries that had come to line the curbs and parking spaces seemingly overnight. Some were made up of trellises and jungly, overflowing planters, others embraced brightly painted sheets of plywood and Jersey barriers. But some were more spare, and struggled to stand out. Whether it was because restaurant owners didn't have the resources or the vision to make these spaces aesthetically vibrant, Tsapalas, a creative strategist, wanted to help. That's when he came up with the idea to connect artists with restaurants to beautify these blank slates, which became the Neighborhood Curbside Canvas Project.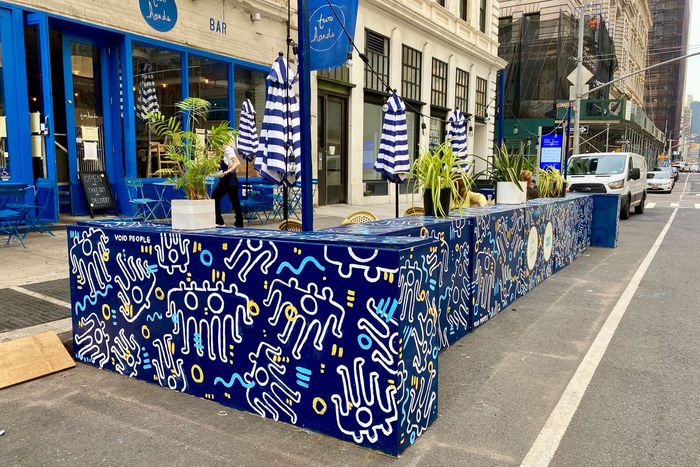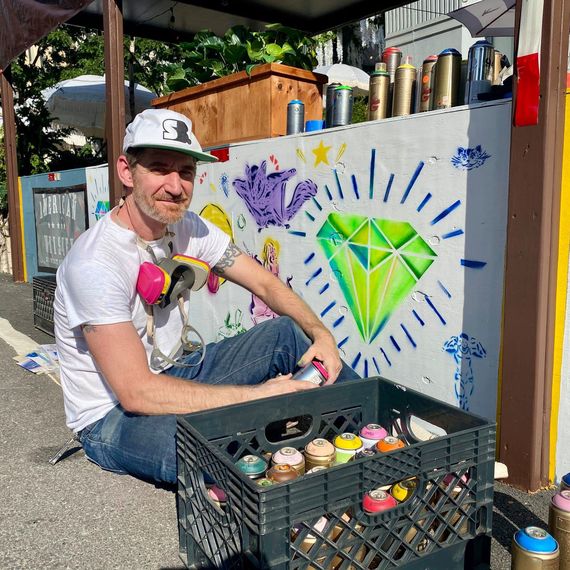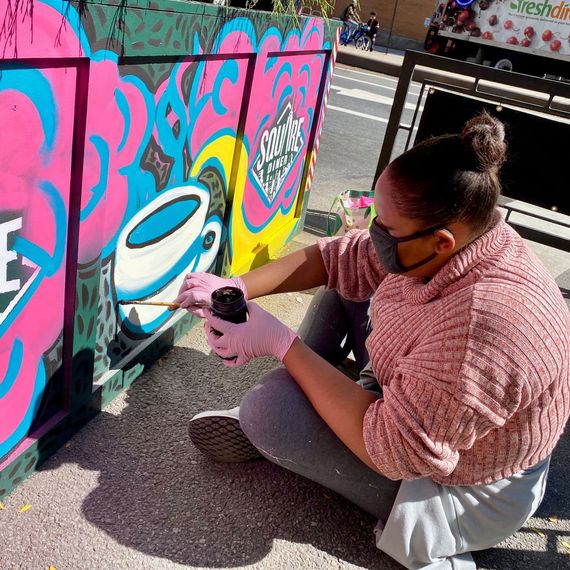 The pop-up patios get a design boost that can drive interest (and ultimately business) to their doorsteps. The artists who haven't been able to show in galleries over the past few months get a canvas to highlight their work. Restaurants pay artists in meals while they work, and receive a $100 gift card when they're done. Owners will also foot the bill for art supplies if they can, but if not, Tsapalas created a Go Fund Me page that will help cover the difference. Then those freshly beautified spaces are showcased through regular neighborhood art crawls. It's a sort of visual art–meets–culinary art mutual-aid effort that, ultimately, creates more dynamic streets — and thus, neighborhoods.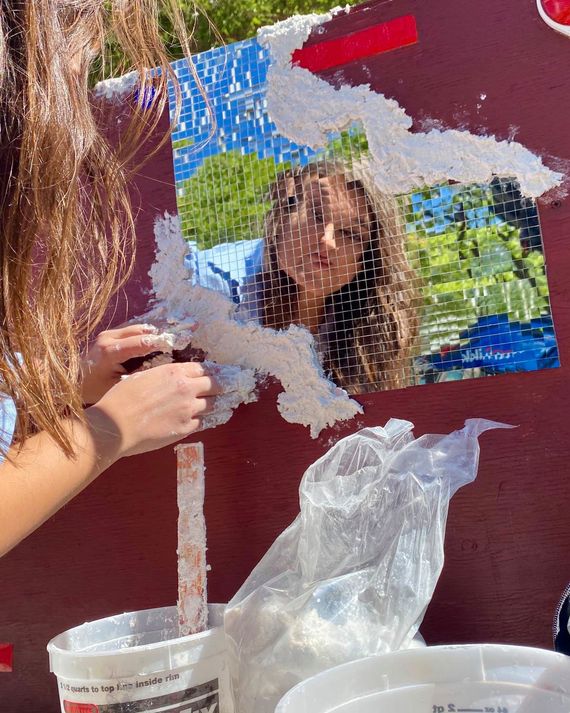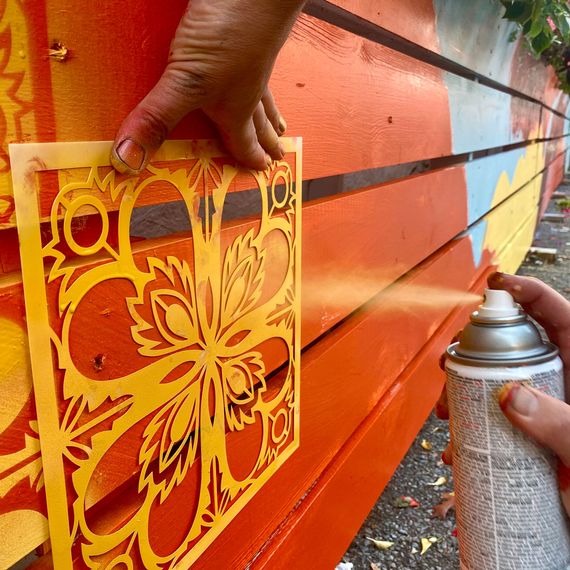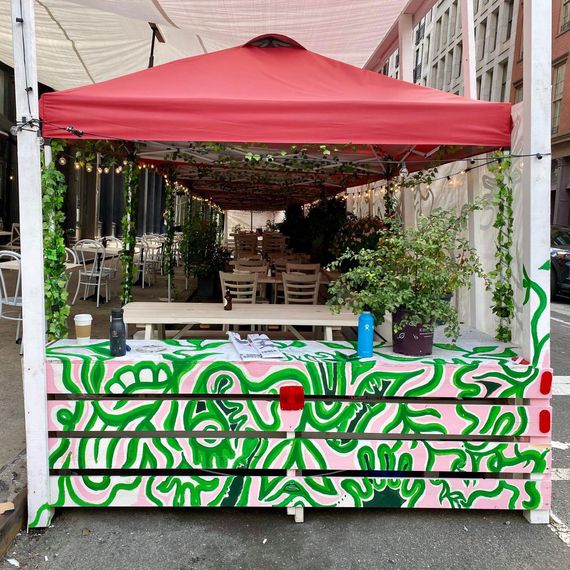 Six weeks into the program, 13 local eateries and 20 artists had participated, and hundreds of people have come out for the art crawls. Now seven other Manhattan and Brooklyn neighborhoods (Park Slope, Hell's Kitchen, Greenwich Village, Gowanus, FiDi, South Street Seaport, Upper West Side) have joined up — even Hoboken, New Jersey, has signed on. Community organizers and artists from across the five boroughs have been contacting Tsapalas to get involved or to learn how to launch their own programs. "It's ballooning pretty quickly," said Tsapalas, whose family owned a restaurant in Baltimore where he worked from the age of 14 until college. "I really saw it as a recovery effort where neighbors can help neighbors," he added. "Every neighborhood needs to recover and we're only going to do that on the hyperlocal level."