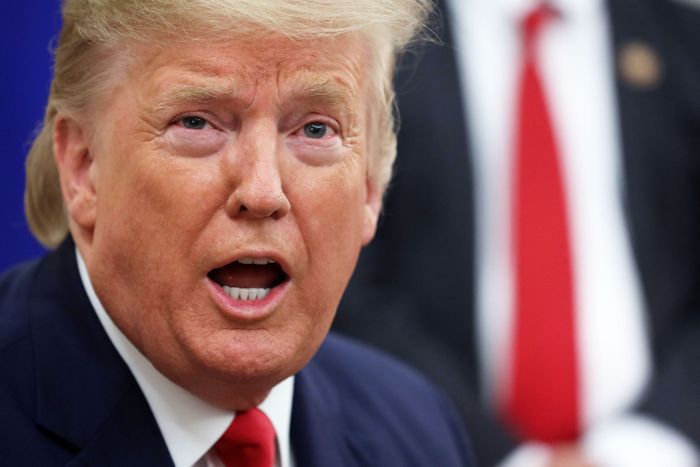 Photo: Alex Wong/Getty Images
Another day, another Trumper tantrum: The president is flailingly trying to subvert the results of the 2020 election and delaying the transition, intent on exacting revenge on Democrats for a litany of slights and insults, real or imaginary. With coronavirus cases surging all over the country and unemployment benefits about to expire, it couldn't be worse timing for a lame-duck president to be, at best, checked out of governing — or at worst actively trying to make things worse. For the whopping 43 million Americans at risk of losing their homes due to the pandemic, there's a lot riding on the lame-duck period, when two provisions that have thus far prevented the nationwide evictions tsunami are set to expire.
Federal eviction and foreclosure protections put in place during the pandemic will sunset on December 31. The CDC's nationwide moratorium on evictions will also expire before the New Year, and although evictions have still taken place all over the country, that rule has at least helped keep people in their homes. The HUD and FHFA moratoria on foreclosures for federally backed mortgages — which make up more than half of all mortgages — is also set to expire. While the implications of the foreclosure moratorium expiring are a little murkier — and foreclosures can take as long as a year to actually process — it would still leave a period of vulnerability for families simply trying to scrape by.
If Trump does let these provisions expire, the period between January 1 and inauguration could be housing chaos. Evictions take time, but with the CDC moratorium lifted, landlords would have one less roadblock to executing an eviction order in situations where a court has already rendered a verdict. Even with the patchwork of local, state, and federal protections that have been enacted since March, 109,811 evictions have been filed in the 26 cities the Eviction Lab is tracking. Many of those cases would be able to move forward in the first weeks of January, and an untold number of new eviction proceedings could be filed as well. The situation could potentially create enough momentum that the feared waves would finally crash countless Americans out onto the streets — either that, or give President Biden another catastrophic mess to figure out how to clean up, and quickly.