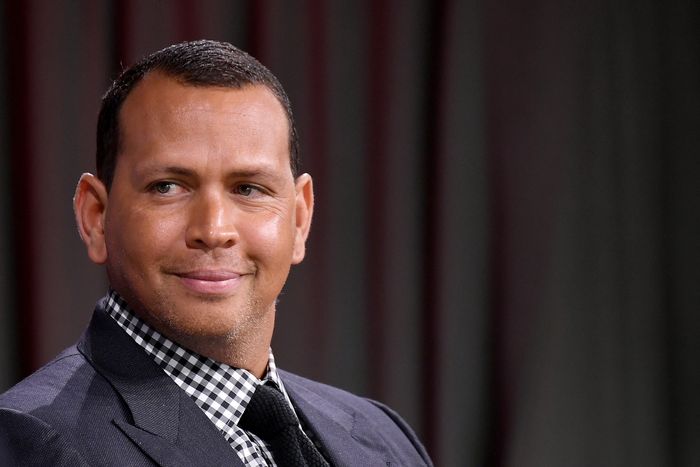 Photo: Michael Loccisano/Getty Images
Former Yankee Alex Rodriguez, the best baseball player ever to have no positive impact on his team's ability to win championships, is getting into the hotel business. Through a joint venture between CGI Merchant Group and Adi Chugh, founder of Maverick Commercial Properties, A-Rod will invest in a $680 million fund that will acquire and develop hotels across North America and the Caribbean. The fund has already purchased the Gabriel Hotel in Miami, and the hotels will eventually operate under the Hilton brand. Given that his bid to acquire the Mets failed, is buying some hotels really the best idea he could think of for spending the quarter-million dollars he fleeced from Tom Hicks?
The thinking here appears to be your classic buy-low-sell-high strategy. The hotel and travel industry is a disaster right now: According to Statista, hotel occupancy bottomed out at 24.5 percent in April, and has hovered around 50 percent since July. (Last year they were around 70 percent.) A-Rod's investing his personal money and will generate leads for other investors, presumably from other rich former athletes and wealthy degenerates with whom he plays high-stakes poker. When the pandemic passes, presumably hotels will be back to their usual capacity and the money will flow in, perhaps so much that he can sell the hotels for a huge capital gain like a bona fide real-estate developer.
There's a problem with that strategy, though: He's not necessarily going to have the chance to buy low. Citing a report from Real Capital Analytics, The Wall Street Journal notes that hotels this year have sold at a discount of just 3.3 percent, and there's little reason to think big discounts are on the horizon. As people are vaccinated, there's likely to be a surge in travel in the summer and fall that will benefit hotels. The travel-business recovery, it appears, is already priced in. Maybe the group can find a few hotels being sold by an owner who's in desperate need of cash, but even then, A-Rod's group won't likely be the only bidder, and multiple bidders drive sale prices up. That's not to say the venture will be a bust — an income-generating property is a good asset to have for a rich guy — but a windfall may not be coming either.