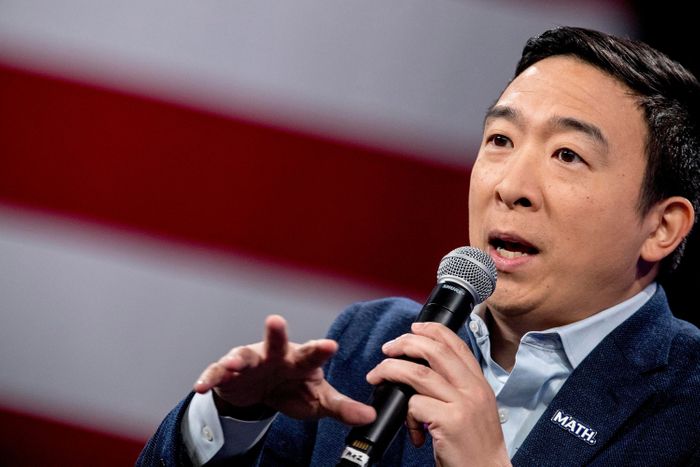 Photo: Andrew Harnik/AP/Shutterstock
It's once again time for S.E Cupp's end-of-year column in the New York Daily News, for which she annually asks newsworthy figures about their New Year's resolutions. We are pleased to see on her list Andrew Yang, principal of the Yang Gang, proponent of the concept of Universal Basic Income, math enthusiast, onetime Democratic presidential candidate, and (unannounced but clearly soon-to-be) candidate for mayor of New York. Asked what his self-improvement plans were for 2021, he offered:
"My resolution is to help New York City get back on its feet. And to cut down on late-night snacks."
We admire this polished statement. It craftily conflates the sweeping and the personal, the monumental and desperate needs of a city of 8 million with the entirely relatable Quarantine 15 (also known as the COVID 19). Also, it makes him seem fun. Happy New Year, Andrew Yang; we at Curbed look forward to covering your entertaining candidacy until the primary, and (perhaps, maybe, improbably) beyond.