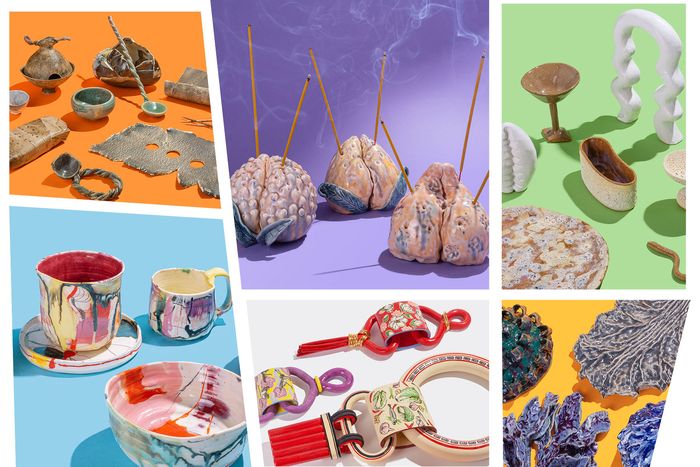 Wing on Wo & Co., Chinatown's oldest continually run family business, has changed a lot over the years. When it opened in 1890, it was a general store, selling everything from canned goods and meat to porcelain. In the years that followed, it became a pharmacy for Chinese medicine, then, since the 1970s, mostly an antiques and ceramics retailer specializing in pieces imported from Hong Kong.
In 2015, Mei Lum — the great-great-granddaughter of the store's founder — took over the shop. And for the past three years, she has been hosting annual exhibitions of contemporary Asian American ceramicists. This year, the show (which will run until December 21 in Wing on Wo & Co.'s storefront and virtual gallery) features exclusively Asian American women.
"I grew up watching my grandmother run the store and seeing how she saw porcelain and ceramics as an expressive form of cultural identity," says Lum. "I think a lot about the role of women in a neighborhood which began as a bachelor society. It's important for us to continue to make space for women in the shop."
The artists on view include Jaye Kim, Anna Yuh Kyung, Jennie Jieun Lee, Poppy Li, Cathy C. Lu, and Monica Ramos. Below, five pieces that are for sale.