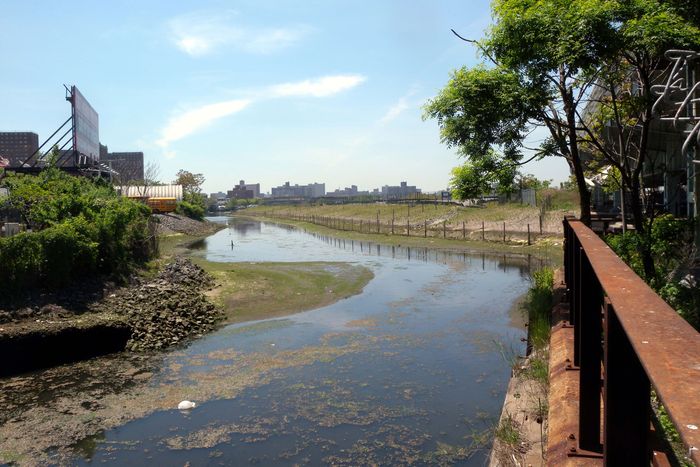 Behind the tall grass and sand dunes of Bayview Avenue in South Brooklyn, just beyond the sports fields of Kaiser Park, is an untamed wasteland. There, at the westernmost point of Coney Island Creek, barefoot fishermen stalk the toxin-laced waters with nets to trap passing schools of mullet or cast lines hoping to hook fat bluefish. Robed preachers carrying crosses wade in waist-deep, the Verrazzano-Narrows Bridge their backdrop as they dunk parishioners for baptisms. At low tide, to the northeast near Calvert Vaux Park, the rotting ribs of abandoned vessels jut from the shallows, and on steamy summer days, residents of nearby public-housing complexes don swimsuits and cool themselves with a dip — overlooking or ignoring the handful of signs declaring NO SWIMMING.
This is the mouth of Coney Island Creek, part of a two-mile tidal estuary that zigzags between the Coney Island peninsula and Gravesend. It's a popular destination for fishermen, birders, and beachgoers. Its nautical graveyard, including a sunken yellow submarine, lures urban explorers as well. But it's that same legacy as a dumping ground, with more than a century of pollution along its banks, that has contaminated its waters with arsenic, cyanide, and benzene. For years, locals have advocated for a state or federal cleanup, and this past spring, the Environmental Protection Agency began studying the creek for possible Superfund status, a classification that has spurred reclamations including the dredging of the Gowanus Canal. After an initial survey, federal officials have green-lit additional testing at the creek to determine whether some sort of cleanup — state or federal — is warranted.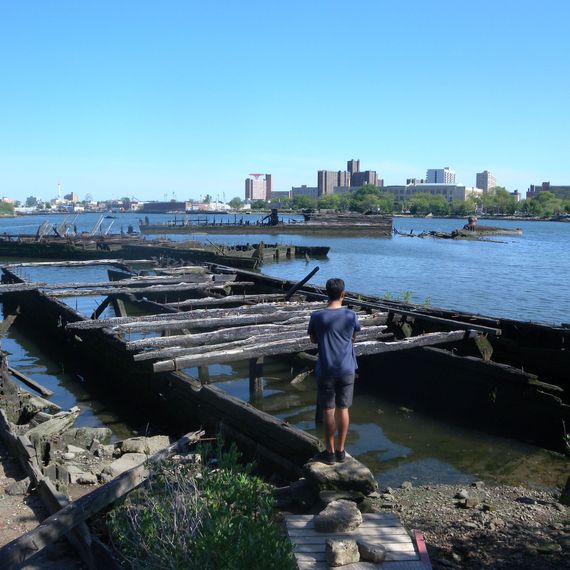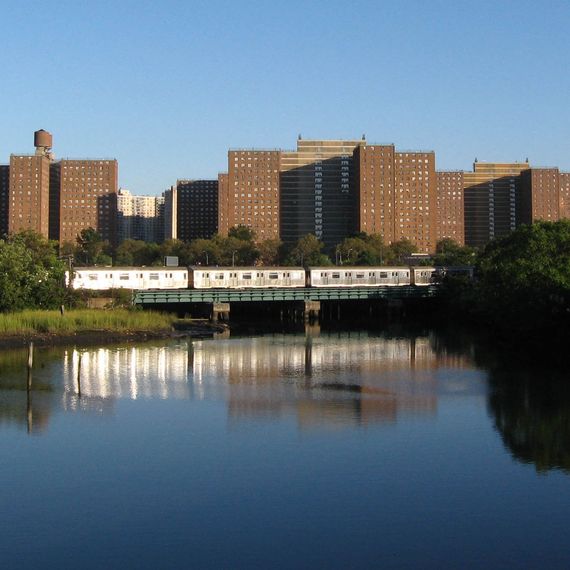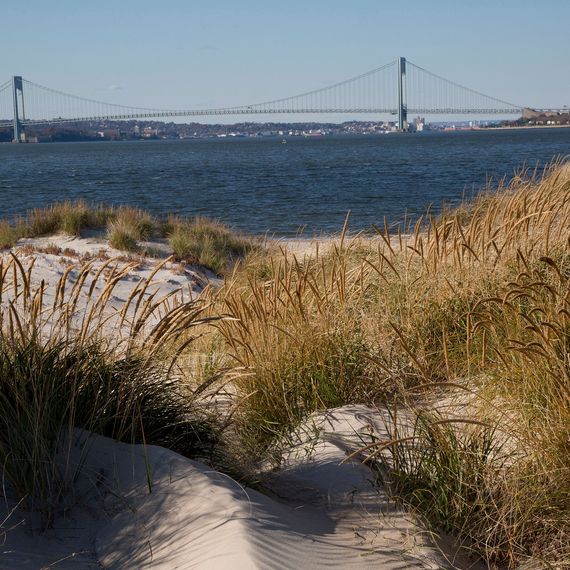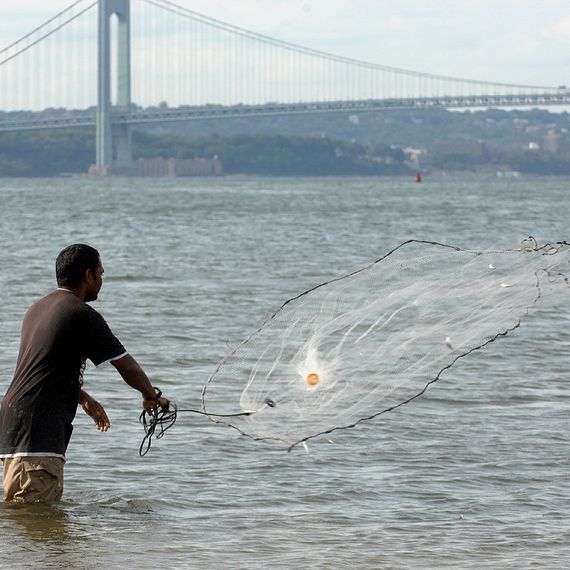 Given how many people use the creek, a cleanup is both necessary and urgent. "It's not like the Gowanus Canal, where you have some people canoeing. You see children and families on the beach, and they have no idea what they're wading into," said Charles Denson, the director of the Coney Island History Project, who is working on both a book and a film about the history of the creek. "There's a lot of exposure to whatever is in there." There are even rumors that some of the fishermen sell their haul, including crabs, to local restaurants.
Coney Island Creek started out as verdant marshland, but by the late 1800s, development had turned it into what Denson describes as an "open sewer." Industry arrived in force to its shores at the turn of the twentieth century, adding chemical dumping on top of the human effluent, with the Brooklyn Yarn Dye Company and the Brooklyn Union Gas Company among the worst offenders.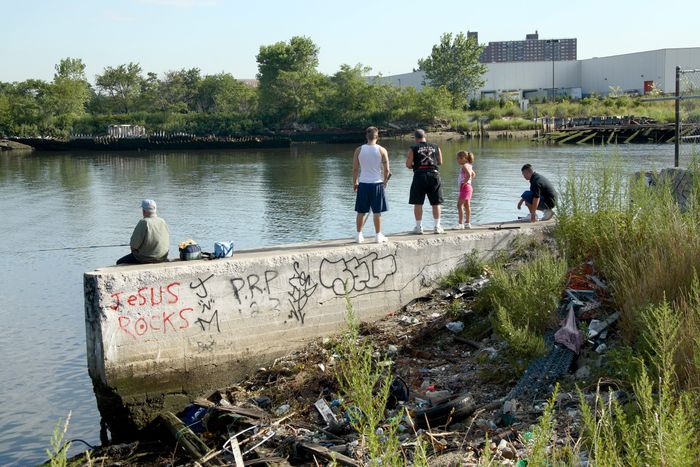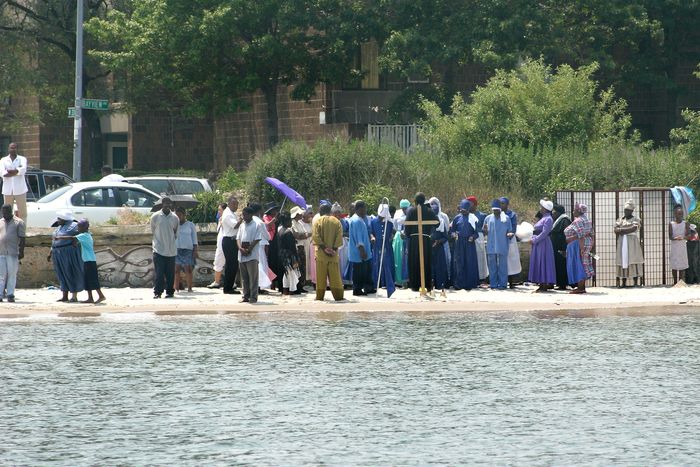 Thanks to the Clean Water Act, the water is less foul than it once was, but that doesn't mean everything has been fixed. In 2016, the city discovered that 16 apartment buildings in Gravesend had been dumping 200,000 gallons of raw sewage into the creek daily, possibly for years. Just a couple of years prior, a survey found that the creek was the top "fecal hot spot" of all the city's waterways.
The latest concern stems from a planned NYC Ferry dock, construction of which, the city says, will kick up a toxic cocktail — mercury, lead, pesticides — from the streambed. A ferry stop might drum up new interest for a cleanup, but Denson worries the construction could do more harm than good to the creek. "It's strange that this is coming at the same time as the EPA is showing an interest in the creek, because it'd be such a step backward," said Denson. "It's a beautiful place, a nursery of the sea, and it deserves to be restored."