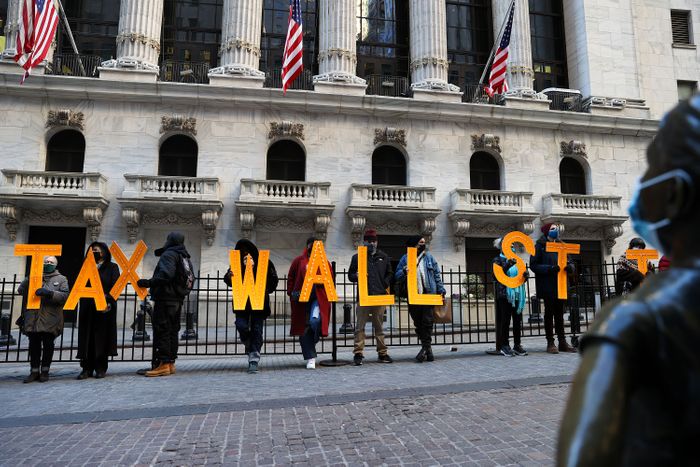 Photo: Tayfun Coskun/Anadolu Agency via Getty Images
Fresh off of igniting a financial war between hedge funds and Reddit shitposters — and, oh, just maybe triggering a global trading meltdown — the mobile-stock-trading start-up Robinhood is on the hunt for office space in Manhattan, according to The Real Deal. It would be the first lease in New York City for the company, whose app has become the preferred platform for the day-trader trolls who threw the market into chaos this week by buying stocks that hedge funds have heavily shorted, such as Tesla, GameStop, AMC, and BlackBerry, in an attempt to stick it to Wall Street.
Robinhood has seen a surge in new users since the beginning of the pandemic, adding 3 million users in the first six months of 2020 alone, so it's no surprise that it would need more office space to accommodate growth. It is headquartered in Menlo Park, California, and has offices in Florida, Denver, and London. Presumably this hunt for more office space predated this week, but now is a particularly precarious time for the company. Just yesterday, protesters swarmed the New York Stock Exchange after Robinhood blocked trading on GameStop, and the company was immediately met with a lawsuit for the move. Traditional Wall Street power brokers have been critical of the "meme stock" movement that it represents, putting Robinhood and companies like it under scrutiny from every direction. If everyone turns on Robinhood in the heat of the GameStop frenzy, it may end up regretting signing an expensive ten-year lease.