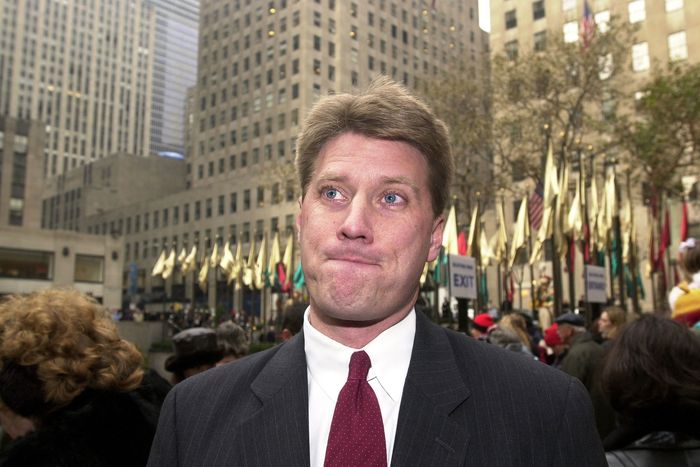 Photo: Andrew Savulich/NY Daily News Archive via Getty Images
The Trump Organization's business partners are abandoning the company in droves, following the president's role in the insurrection at the Capitol last week, and now it appears the fallout won't be limited to Donald Trump and his immediate family members. Cushman & Wakefield, a commercial real-estate brokerage that had been handling leasing for a number of Trump properties, including Trump Tower, said in a statement last night that it would no longer do business with the family — and a separate report says that includes one of its own employees.
The company asked Fred Trump III, who had been an executive director at Cushman & Wakefield, to leave the firm, according to Business Insider. As the son of the late Fred Trump Jr., Donald's older brother, Fred Trump III is not a well-known public figure. Unlike his sister, Mary Trump — who wrote Too Much and Never Enough: How My Family Created the World's Most Dangerous Man, a scathing tell-all about the family — he hasn't been a vocal critic of the president. His former job at Cushman & Wakefield was one of the few known remaining ties to Donald and the Trump Organization he had.
And he may already have other reasons to resent his uncle. Last fall, Mary Trump filed a lawsuit accusing Donald and his siblings of cheating her and Fred III out of millions from Fred Trump Sr.'s estate, claiming they were essentially bullied into accepting a settlement over the will. In the suit, Mary says Donald pressured them by, among other things, cutting off medical coverage they received through a Trump company insurance plan. They were dropped from the insurance just after the birth of Fred III's son, who was born with cerebral palsy and was in an intensive care unit for months.
It's hard to know to what extent Fred III's career has benefited from his last name, but according to his LinkedIn, he has never worked for the Trump Organization. His career path does not suggest he was born into an executive position at a company, like Donald Trump's children have. He worked jobs with modest titles like "associate" and "leasing broker" at the beginning of his career in the 1980s, working up to "managing principal" and "senior director," before landing at Cushman & Wakefield, where he worked for nearly four years.