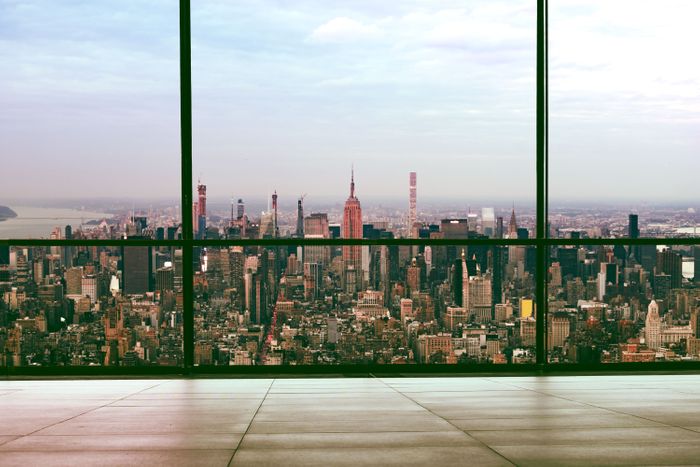 Photo: Busakorn Pongparnit/Getty Images
After ten months of breathless panic over the state of Manhattan's luxury real-estate market, the industry is sighing with relief as a surge in leases and rental prices suggests that the wealthy New Yorkers who left town at the onset of the pandemic are beginning to return. While Fran Lebowitz and other curmudgeons have cheered on the exodus of the rich, whether or not they return has big implications for the city's budget and thus vital public services.
According to Douglas Elliman's December rental report, rents for the biggest and most expensive apartments in Manhattan rose by double-digit percentages compared to the previous month. Rents on smaller apartments and in lower price tiers remained flat or declined slightly, remaining about 20 percent lower than a year ago. This pattern appears to be driven by demand, which is stronger at the high end and weaker below, with discounts of 20 percent compared to a year ago.
Manhattan's vacancy rate dropped for the first time since the pandemic began, falling from 6.14 percent in November to 5.52 percent (it's typically between 2 and 3 percent), which is as blunt a signal as you can get that people are returning to the city. The number of new December leases signed in Manhattan was up 36 percent compared to November and a whopping 93.6 percent from a year ago. The basic principles of supply and demand are at work here too; at some point, rents fall so much the deals are just too good to pass up, particularly in desirable Manhattan.
Taken together, these data offer a clear signal that the rich are coming back to New York. The idea that wealthy households would never return to the city was always a little suspect — mostly the fever dream of anti-urban conservatives who grabbed on to temporary post-pandemic migration trends in support of their biases against city life. But with the vaccine rollout underway, the rich are returning in time for what stands to be a memorably jubilant period: the reopening of New York City.