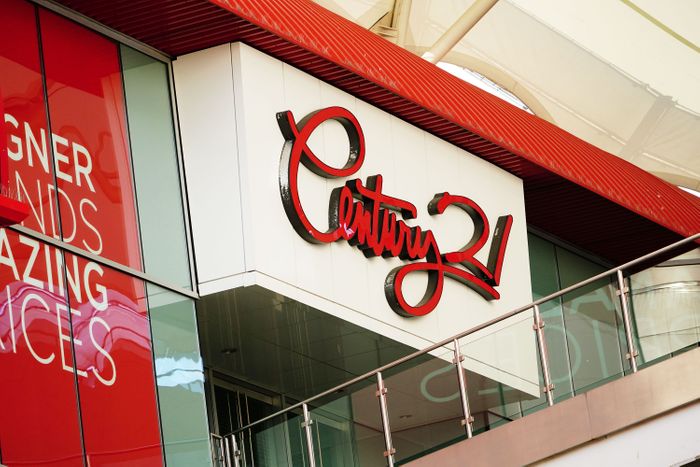 Photo: John Nacion/SOPA Images/LightRocket via Getty Images
Good news first, bad news second: Century 21 is planning a comeback, but New Yorkers will have to fly about 16 hours to browse there. The beloved retailer is clawing its way back to life in grand fashion with a new nine-story, 100,000 square-foot store that will open in Busan, South Korea, less than a year after it went bankrupt and closed its 13 locations in New York, New Jersey, Florida, and Pennsylvania.
A staple of bargain hunters, where shoppers could find steeply discounted high-end brands like Prada, Chanel, and Valentino, Century 21 has long been popular among visiting Korean shoppers. Prior to last year's retail crisis, the company already had plans to expand there,  and reviving them makes sense now, given that South Korea has a fraction of the U.S.'s COVID-19 cases. The reboot will be the first step on a path toward (as Century 21's press office put it) "global expansion."
The company barely made it back from the limbo of receivership. After filing for bankruptcy last fall, the Gindi family (whose Syrian American patriarch, Sonny Gindi, started the business in 1961) formed a new entity with a silent partner to buy back Century 21's intellectual property and hang onto the business. In an interview with Women's Wear Daily, Raymond Gindi, his son and the company's co-chief executive officer, called going bankrupt "a well thought[-out], hard decision" that eventually allowed them to retake control, although that took a little scrambling. "Frankly, it was like a bidding war. The final bidding price was triple what the banks, creditors and attorneys estimated," he said.
Century 21 does eventually aim to relaunch in the U.S., and while Gindi hinted at the prospect of a new New York store, it won't be opening soon. "We believe a New York City flagship is important," he told WWD. "It could be on 34th Street or in Times Square. But we are not working on that now. I don't think the U.S. is ready for it." If the number of red-and-black shopping bags stashed in our hall closets is any guide, we at Curbed beg to differ.