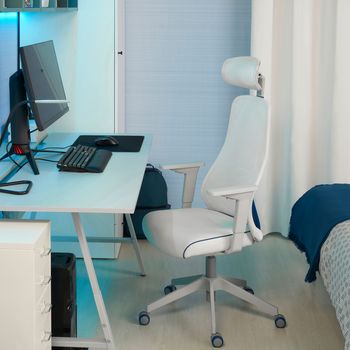 The verdict on gaming chairs is in: They're really ugly, and if they look nice, they're really expensive. But Ikea is finding a middle ground with its new line of gaming furniture and accessories that are minimalist in both aesthetics and price. The collection includes chairs, desks, storage units, cup holders, pillows, ring lights, and a puzzling desktop organizer that looks like an artist's wooden hand but blockier. The range of products — about 30 altogether — was developed with the hardware company Republic of Gamers (ROG).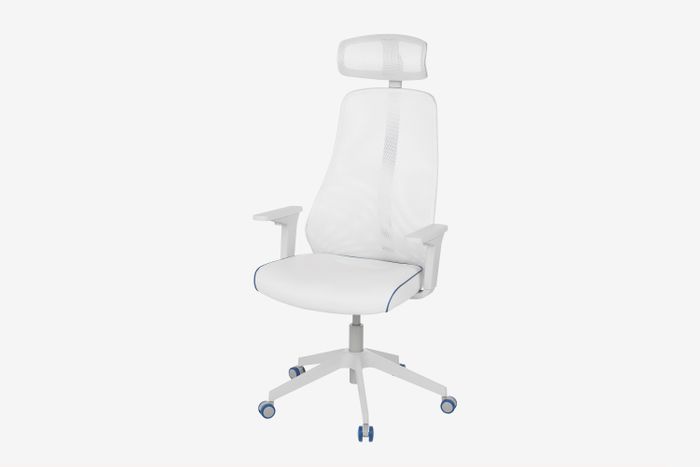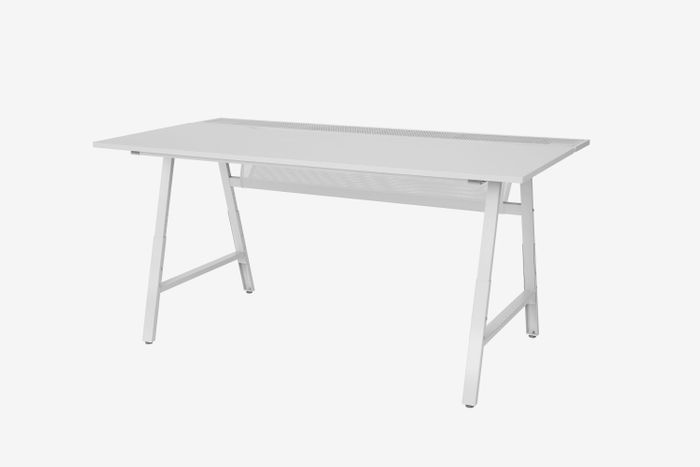 "The needs of billions of gamers around the globe are very diverse," said Ewa Rychert, global business leader of workspace with Ikea of Sweden, in a news release, calling out the fact that almost all the products marketed toward gamers have a look that's perceived as masculine. The reality is that gamers' demographics are increasingly more representative of society as a whole: 75 percent of households have at least one game player, the average age range of players is 35 to 44, and the gender breakdown is almost even between men and women. Still, gaming chairs have mostly converged into something that looks like a race-car seat on wheels — something that screams, "Everything is performance optimized." And the price often reflects that: Most nice-looking gaming chairs will set you back anywhere from $800 to $1,500.
Ikea has toned all that down. The Matchspel is more like an elegant home-office chair, complete with adjustable armrests, headrest, and seat height. (You might even buy one if you weren't a gamer.) Even the performance aesthetics are a bit more subtle: The chair comes in black with a red spine and piping, or in white with blue. The chair is available only in China right now for 999 yuan (about $155), but Ikea expects to release the collection globally in October, United States included.