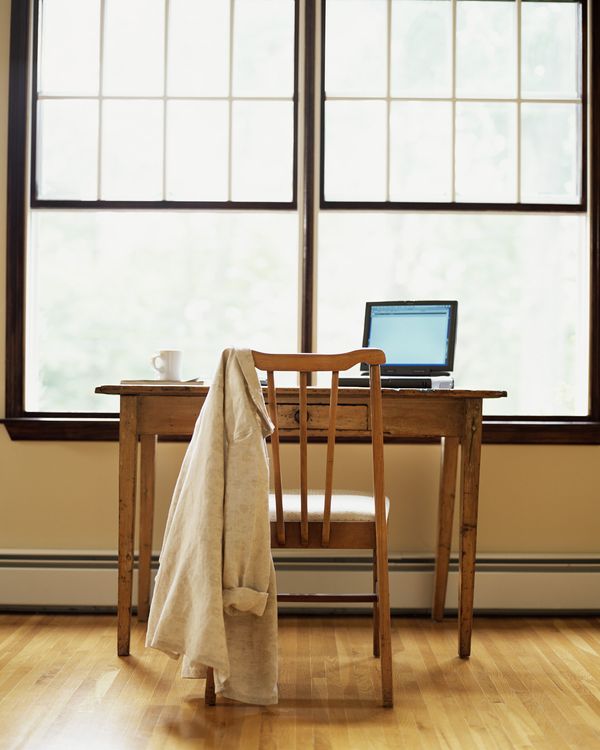 Photo: PM Images/Getty Images
Back in the summer, a studio apartment inside an Art Deco Brooklyn Heights co-op came on the market, for an asking price of $625,000. The unit had appealing features — high ceilings, three closets, built-ins separating the sleeping area, and a dishwasher — but several prospective buyers were interested in the 750-square-foot unit because of its location: in their own building. Rather than looking to trade up, at least two neighbors wanted to expand out by buying the studio as an office conveniently located just down the hall from home. The sale quickly turned into an intra-co-op bidding war.
Months of sleeping, eating, working, studying, and Zooming all in the same tight space — space shared with roommates, partners, or children — can make anyone feel like something has to give. For some wealthy New Yorkers, the solution is buying (or renting) their way out of relatively cramped work-from-home situations — pushing what has always been a small piece of New York real estate into a trend. Douglas Elliman broker Stephen Geller, who listed the Brooklyn Heights apartment, says he expects these types of transactions to continue happening "now that everybody is sort of resigned to the fact that they're working from home and realizing that perhaps working from home will extend well into the future."
Financial journalist Paula Schaap and her husband began working from home in their two-bedroom Riverdale co-op when the pandemic hit in the spring. While they're both comfortable working in the same room, "It's kind of nice to have your bedroom as your bedroom," Schaap says. When a studio became available on their floor in September,  they jumped to make an offer. "Our main residence, the two-bedroom apartment, has views west over the Hudson and north," Schaap said. "And the studio is going to have views south over the Hudson, so we're going to get the whole effect."
The co-op board only allowed the transaction after Schaap and her husband, who is an Episcopal priest, agreed to not host clients or bring any additional foot traffic into the building. It's a dedicated office for now, but will also double as a place for family to stay once having guests in from out of state is a thing again. Schaap now wants to fill the space with plants, "sort of to make it a solarium," she says. "I have all these fantasies of it being this just very calm and good place to work."
On the rental side, brokers are seeing a similar trend. When William Martin, an agent at Douglas Elliman, listed a studio apartment on East 83rd Street last summer, a man who lives in the building with his wife and children contacted Martin, saying that he wanted it as a home office and a space for his kids' Zoom school sessions. More recently, Compass broker John McGuinness rented out a studio apartment in Harlem on 120th Street to two people who were living in the same building and also worked at the same company. They, too, wanted to have an office in the same building, and took the studio for $2,100 a month. "They set up a couple computer workstations, but no one's sleeping there. They're just commuting in the elevator to have a spot to work outside of their apartments," McGuinness said.
As more quarantine-friendly living quarters, demand for studios is increasing, so even a small uptick in the sales and leasing market from office hunters is going to put a crunch on the cozier side of New York real estate. That may already be coming to bear: In the last quarter of 2020, Manhattan condo and co-op studios saw "the largest share of bidding wars of all property sizes," according to a Douglas Elliman report.
The commute and additional space may be enviable, but with the market being so hot right now, other issues might arise. Consider the studio in Brooklyn Heights: The owner may now have an unbeatable commute, but they also have to live and work alongside the neighbor whose bid they beat.