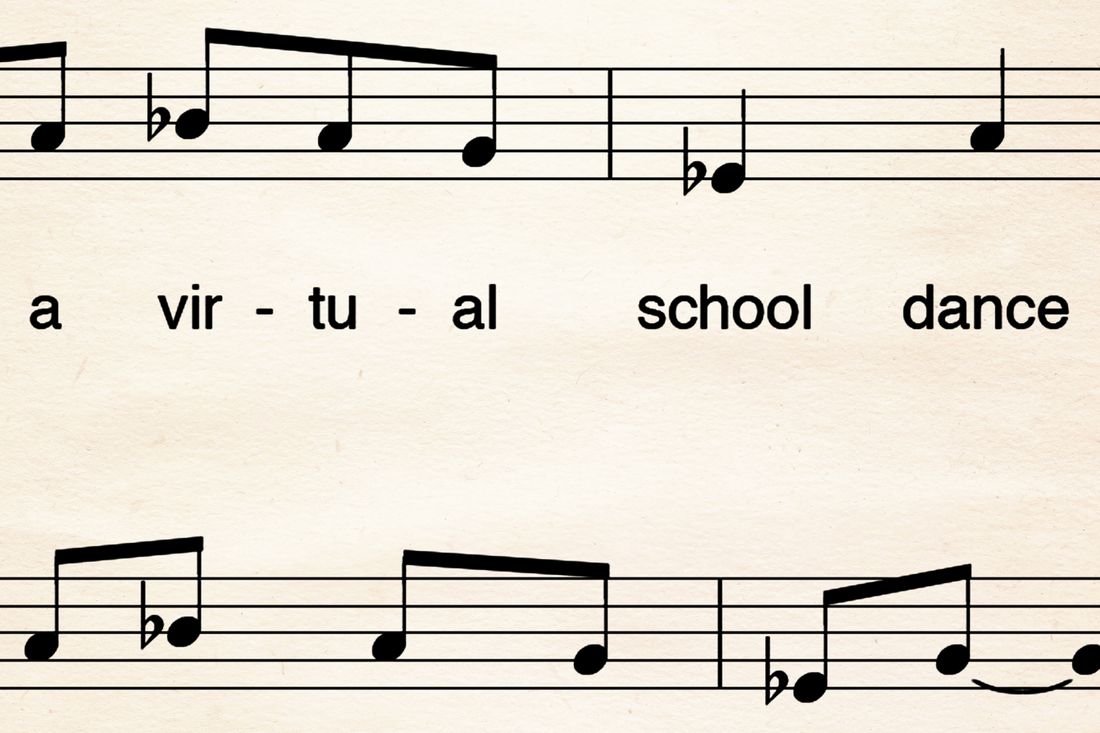 Photo: Courtesy of David Lang
A year after New York City went into lockdown, COVID-19 has claimed the lives of more than 30,000 of its residents. The tragedy's scale has made it difficult to comprehend the private griefs so many of us have experienced: the million heartbreaks of lost friends, lost livelihoods, lost neighborhood fixtures, lost senses of belonging. Instead of proposing a grand permanent memorial, we asked a wide range of New Yorkers about the moments from the pandemic that stood out to them and how they would want those experiences to be commemorated. In response, a selection of architects and artists translated those clients' memories into proposals for temporary installations. We imposed no budget limit and no restrictions: The result could be a sculpture, a mural, a pavilion, a song — anything that could become part of the streetscape for a while. Presented here is one of the 15 concepts submitted by architects, designers, artists, and composers; the rest will appear over the course of this week.
Client: Sacha Mercier
First-grade teacher, Washington Heights
When we went remote, maybe a quarter of the parents hadn't used a computer before. I was on the phone with them four or five hours a day, trying to figure out lots of different issues — not just technology issues, but also talking about health and food and making sure everybody was safe. One mother was nervous about everything, and she and her daughter barely went out. They were in the bedroom together, dealing with the anxiety of being stuck at home. I tried to convince the mom to bring her child outside. That conversation was tough. Later, she sent me a video of them in the park throwing a ball, and it made me feel good but also sad that just going out to the park was so difficult now. I wanted to make the parents feel a little safer, but I really didn't feel safe myself.
The biggest challenge was the difference in developmental abilities. Some students look at the screen but don't connect to the rest of the group or to the teacher. For other students, it's easy. First grade is a very important year for socializing. You learn how to work with other people, how to share, how to talk — and that's still missing. Trying to keep six feet apart, even if you fail, can be harder than remote learning. There's a lack of social interaction.
One day, we had a virtual school dance. All the students and their families were connected, listening to music and dancing on their little screens in their living rooms and bedrooms. I wore a funny hat and my headphones to the side like a DJ. Some of the girls wore sparkly dresses and did their hair. People had cleared their living rooms to turn them into dance floors. I remember looking at all the boxes on the screen and crying, seeing families dancing together after all the suffering. It was a bittersweet moment. They got really into it with crazy dance moves: 7-year-olds trying to breakdance and moonwalk and moms doing salsa with their 6-year-old sons. I had all this stress and anxiety from working nonstop, and that was my letting-go moment. I was finally able to say to myself, Hey, let me take a break and relax, and just have a good time with my students.
Composer: David Lang
Composer
Like most of us during this past year, the composer David Lang had to work within a set of severe limitations. Crowded out of a Manhattan apartment with no piano or recording equipment, he had just a few days to produce an edited audio track of a two-minute piece of music, which effectively meant writing a song for solo voice. He was content with those parameters, though. "Sacha's whole memory is about looking at how people survive with all these horrible constraints on their lives. It seemed right to try to make art with that same kind of constraint." (It helped that he recruited the jazz singer Theo Bleckmann to perform the song, since he's both a quick study and the owner of a home recording studio.)
Lang pared Sacha's speech down to its essentials but didn't try to force lyrical elegance onto it. "The thing about it being spoken is that there's something inherently honest about it, with nothing arranged in advance to try to make it feel poetic." He has used found texts before, even weaving them into a dramatic work that the audience walks through called The Mile-Long Opera, which was written to be performed on the High Line. In Sacha M.'s story of teaching first graders remotely, he saw a tiny one-man opera, a mini-monodrama, with a narrative introduction followed by an ecstatic dance. "The first half of the story gives us the character, the situation, and the facts," he says. "The second half is the dance, all of them in their separate Zoom squares. To me, that's a real musical shape."
In a piece made of quiet subtleties, the emotional climax ("It was a bittersweet moment") comes as a slight relaxing of the pace, an exhalation. After the difficult, depressing months and that one flare-up of giddy celebration, comes a moment of reflection. Lang's piece is an unadorned miniature memorial in song for a year that even small children have had to muscle through.