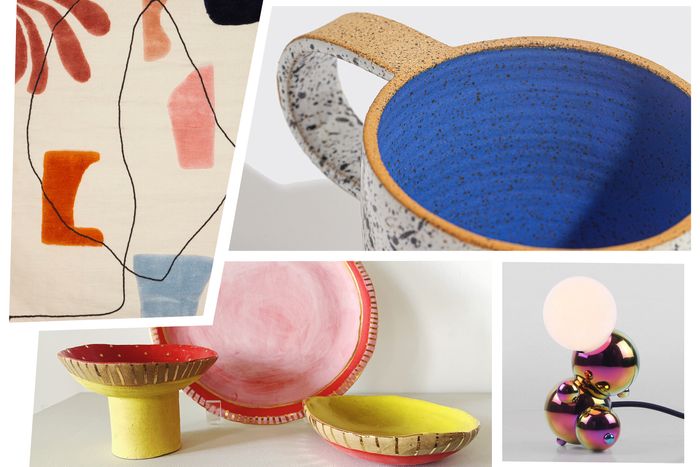 Work from Studio Proba, Yowie, Rosie Li, and Minh Singer is part of DesignforATL, a fundraising raffle for victims of last week's mass shooting.
Photo-Illustration: Curbed; Photos: Courtesy of DesignforATL
From time to time, I'll be sharing the objects (and the people who make them) that I'm particularly excited about, as well as noteworthy design news and events.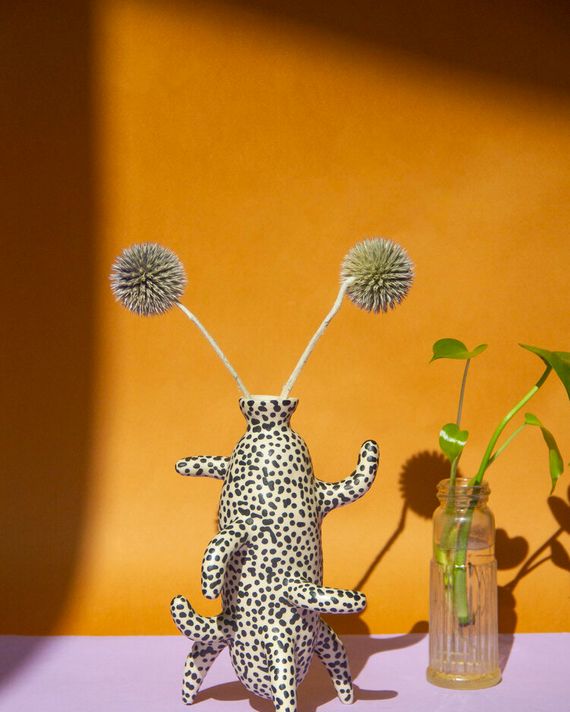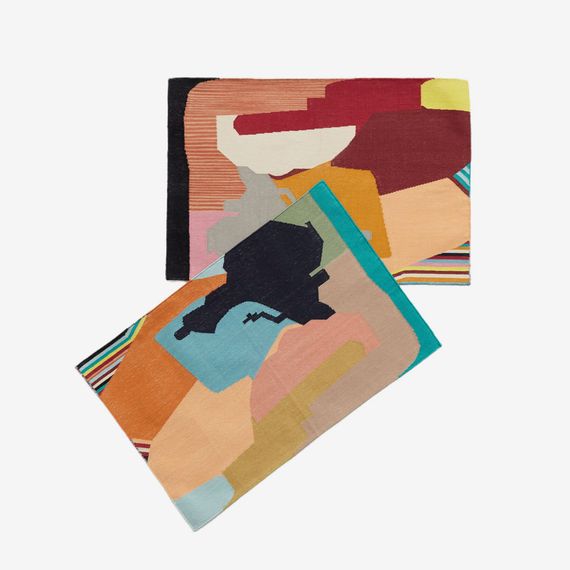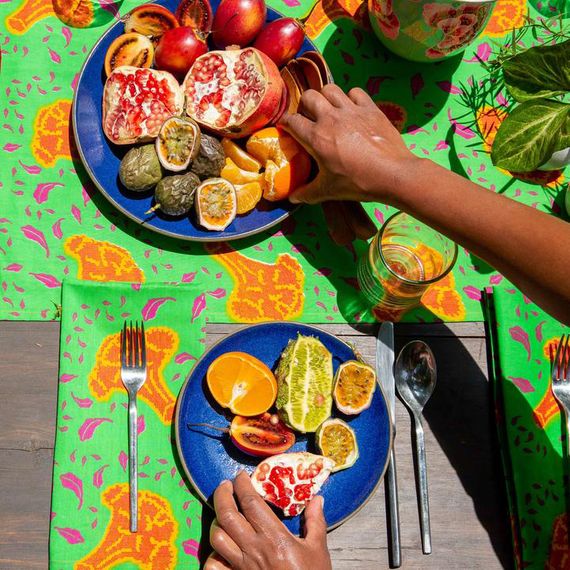 Over 80 design studios — mostly AAPI-owned — have come together to support the victims of last week's mass shooting with DesignForATL, a fundraising raffle. Organized by Jenny Nguyen of Hello Human, Arati Rao of Tantuvi, and Jean Lee of Ladies & Gentlemen Studio, it includes a number of highly covetable pieces — including an Akari light sculpture and Gaetano Pesce trays. (A few pieces I'm raffling for: Ash Chen's Medusa vase, Tantuvi's rugs, and Zuri's Tabletop bundle.) Each $10 donation to Asian Americans Advancing Justice counts toward one raffle ticket. To enter, make your donation via Action Network and enter "#DesignATL" and the name of the studio whose work you would like into the Notes section on the page. There's no limit to how many times you can enter. Fundraiser ends March 28; winners announced March 30.
One site I am constantly checking for new home goods is Maaari, a Los Angeles–based brand that sells ethically made, minimalist design inspired by Filipino culture. It's run by two Filipino-American designers, Jeanette Sawyer and Ivy Ocampo. Recently, they shared the story behind their Banga series of pottery — earth-toned planters and vases with bell-shaped openings — which is based on vessels that pre-colonial women in the Northern Philippines used to carry water, as well as use in a folk dance that involves balancing stacks of these pots on a dancer's head. Reading about the ways these pots celebrate and honor Filipino culture felt affirming, especially during a very difficult week for Asian Americans.
Located in Brooklyn, Ekene Ijeoma's new interactive installation, Breathing Pavilion addresses the hardship and loss many of us have felt this past year. It's a 30-foot-wide ring of nine-foot-tall inflatable, column-like sculptures that glow bright red. The lights fluctuate in a pattern that follows a deep breathing technique. While the sculpture is supposed to help bring calm and stillness, its site — near the busy intersection of Flatbush Ave and Lafayette Ave, in Fort Greene — is a bit counterintuitive to the end result. Still, it was a fun destination for one of my afterwork walks this week and a very timely artistic response to some of the intense emotions the city is still experiencing. Developed in partnership with the Van Alen Institute and the Downtown Brooklyn Partnership, it's also the site of a few 7 p.m. performances over the next few weeks. Full schedule here. Through May 11.
This 1980s Ad for the Ekstrem Chair by Terje Ekstrøm
The Ekstrem chair designed by Terje Ekstrøm is an It Chair I keep seeing all over Instagram, including on the pages of vintage shops, design blogs, and the homes of extremely stylish designers. But I hadn't looked into its history until recently. The chair was originally designed in the 1970s, and was one of the first examples of Norwegian postmodernism. It didn't go into production until the 1980s by Varier, a company known for furniture that invites people to sit in unconventional ways. I've always wondered how you're supposed to sit in it, and this image, from a 1980s ad, finally showed me that there isn't any "right" way, which is the true invention of this piece. And a fun bit of trivia: This chair also appeared on an 1995 episode of Star Trek, a show that was always ahead of the curve when it came to furniture.
Peter Harkawik's Frank Lloyd Wright–Inspired "Pool Toys" at Marta
Would Frank Lloyd Wright have liked these tie-dye-hued, foam copies of the concrete blocks he used in his textile houses? Probably not, owing to their distinctly un-organic composition and colors. But that kind of makes Peter Harkawik's sculptures all the more satisfying. For an exhibition at the Los Angeles design gallery Marta, Harkawik reverse-engineered Wright's blocks using drawings in the Library of Congress Archives. He made molds, then cast the blocks out of expandable foam tinted with kaleidoscopic pigments. The sculptures are an irreverent appropriation of a design element that was borne from Wright's own cultural appropriation of Mayan motifs.