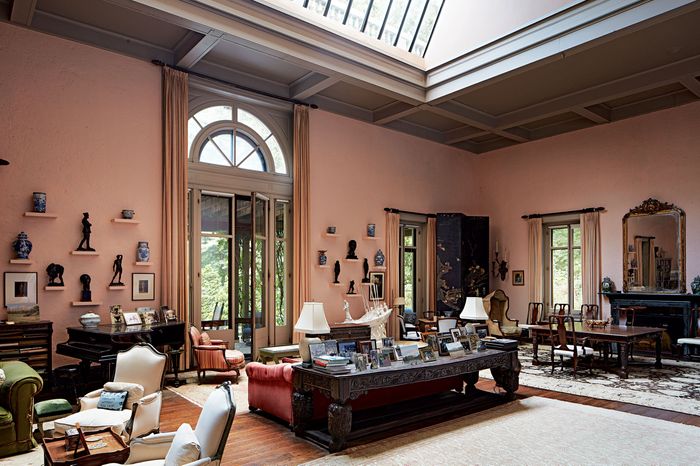 Photo: Stephen Kent Johnson
Last year, I visited John LeBoutillier in his neoclassical villa in the woods of Old Westbury, Long Island. It was built in 1912 for his great-grandmother Gertrude Vanderbilt Whitney, the sculptor, heiress, and founder, in 1931, of the Whitney Museum of American Art. She used it as her studio, and it was on the grounds of her family's vast country estate. ("She showed me a bit of woodland she had picked out … told me a little of what she wanted, left everything to me, and took a steamer to Europe," her architect, William Adams Delano of Delano & Aldrich, said.) After her death in 1942, the property sat vacant for almost 40 years until LeBoutillier's mother, Pamela, decided to turn it into a home for herself and her children. "I have been here so long that I feel it is a part of me and I am a part of it," he told me.
You can take a tour of it with me on video, too.
Now, he's put it on the market for $4.75 million, with Paul Mateyunas of Douglas Elliman. The Palladian-style studio's six acres are the only remaining parts of the original sprawling estate still in the family. "It's 100 years that we have kept this thing going," LeBoutillier, who owns the property with his sister, Susan S. Humes, told The Wall Street Journal. "We'd like someone to come along and keep it going for another 100 years."
"I do think this is an emotional sale," says Mateyunas, when I asked who might buy it. "So we are all hoping for someone who either has an artistic background, an appreciation for art, or an institutional or educational buyer that might want to use it as a foundation or an annex to one of the museums in New York and treat it as if it were a livable work of art."