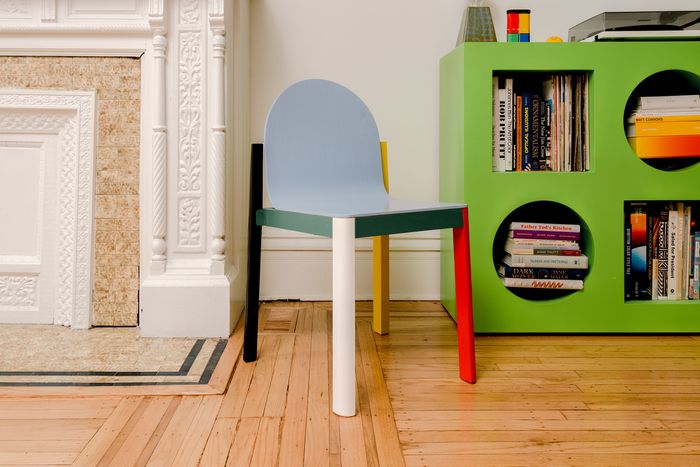 Dusen Dusen recently remixed Dims's Cleo chair, originally designed by Stine Aas, with punchy, Memphis-y colors.
Photo: Sean Davidson
From time to time, I'll share the objects (and the people who make them) that I'm particularly excited about as well as noteworthy design news and events.
A sculpted ceramic chair that looks like it was cleaved from an ice cave? Yes, please. Simone Bodmer-Turner, who's known for her organic and abstract vessels, is now making furniture. Chair I is the first of more large-scale pieces to come, and I'm excited to see what she releases next.
Deem Journal's "Pedagogy for a New World" Issue
I consider myself a lifelong student and am always curious about different ways of seeing and moving through the world. Deem — a new biannual journal that focuses on how design can address social issues — dedicated its second issue to the theme "Pedagogy for a New World" and features interviews with artists, theorists, architects, and organizers about how they center care, respect, and community in their work. In the issue, Ramon Tejada, a Dominican American graphic designer, speaks about decolonizing design and how this concept — which challenges the way Western ideology has determined what gets canonized — not only transforms how designers think but can also lead to structural change for BIPOC communities. "Who dictated what 'Good Design' is?" he writes. "'Good design may be good to you, but it's not to me, and we need to make space for that … I was educated in a certain way, but how do I start unpacking that? I've realized as a student myself, I was indoctrinated. Do I keep passing that down? Do I just keep regurgitating it? Or do I start to prod at it and ask questions?" These are questions that feel especially urgent to me, as a person who writes and thinks about design.
Portable Fans in Patented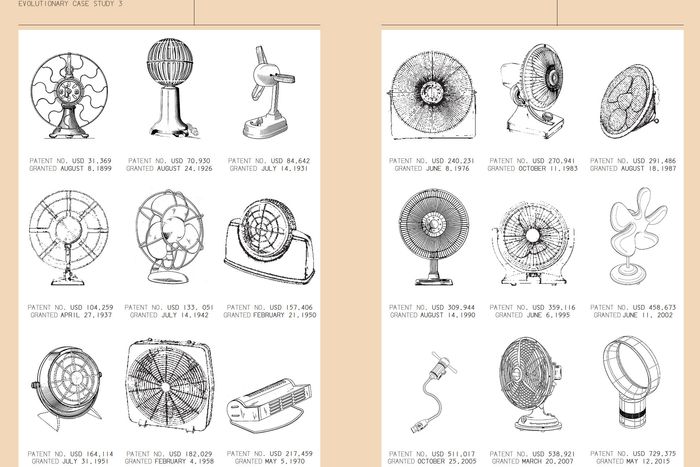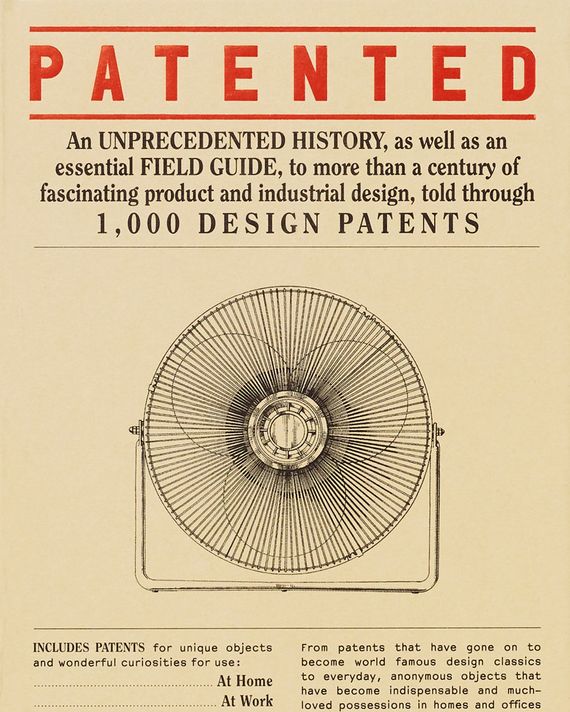 In a new book for Phaidon, the architectural designer Thomas Rinaldi scoured the United States Patent Office's archives to examine one facet of design history: what people have claimed as their own intellectual property. Design patents — which protect how something looks, versus utility patents, which protect how something works — were only introduced in the 1840s, after manufacturers figured that there would be a lot of money to be made in mass-produced consumer products. (Boy, were they were right.) As Rinaldi explains, patents only tell one part of industrial design's innovation story, since some companies and individuals filed lots of them while other major brands didn't really care to file any, and women and people of color are overwhelmingly underrepresented in filings. Still, it's fascinating to see how much, or how little, certain objects have evolved over the years. Portable fans, for example, haven't changed much since the 1890s, with the exception of a 1970 Braun model and a 2015 Dyson product. Rinaldi's book, which includes 1,000 illustrated design patents, showcases one held by Francis Ford Coppola for hexagonal beverage packaging that has holes punched into it.
The direct-to-consumer furniture brand Dims worked with Ellen Van Dusen on this limited edition of the wood Cleo chair (above), originally designed by Stine Aas. It's deliciously colorful and feels like a playful homage to Gerrit Rietveld and Ettore Sottsass.
Vignesh Swaminathan, a transportation engineer and founder of the consultancy Crossroad Lab, recently posted a TikTok tour of a protected intersection he designed in downtown San Jose, California. Everything about it prioritizes cyclists and pedestrians and forces cars to slow down through things like barricades, painted crossings, and a really tight turning radius — all of which give pedestrians and bikes a head start. Please do NYC next, Mr. Barricade!