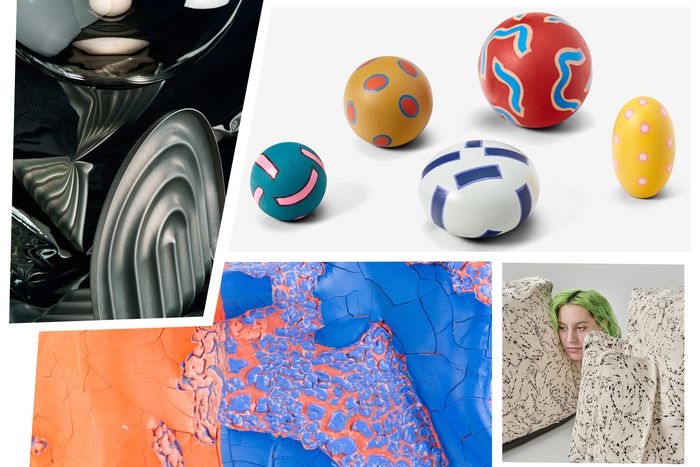 Photo: Clockwise from top left: Courtesy of Tom Dixon, Areaware, Pim Top, Maxime Lefebvre
From time to time, I'll share the objects (and the people who make them) that I'm particularly excited about, as well as noteworthy design news and events.
On what would have been the first day of Salone del Mobile (and its 60th anniversary), Tom Dixon released the limited-edition Hydro Chair, which is 100 percent aluminum and made by one of Tesla's manufacturers. The British designer has a long history of bringing industrial fabrication to design, and I'm always curious about the latest technique he's decided to use. The Hydro's puffy forms come courtesy of a process called superplastic forming, which essentially heats up a flat metal sheet so it then takes on the shape of the mold it's in.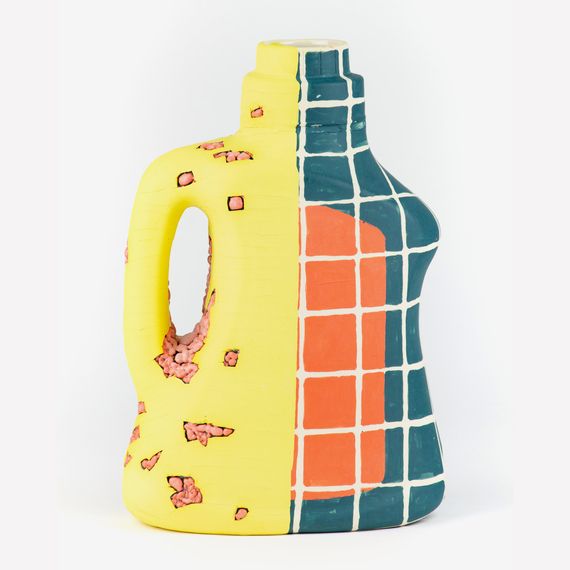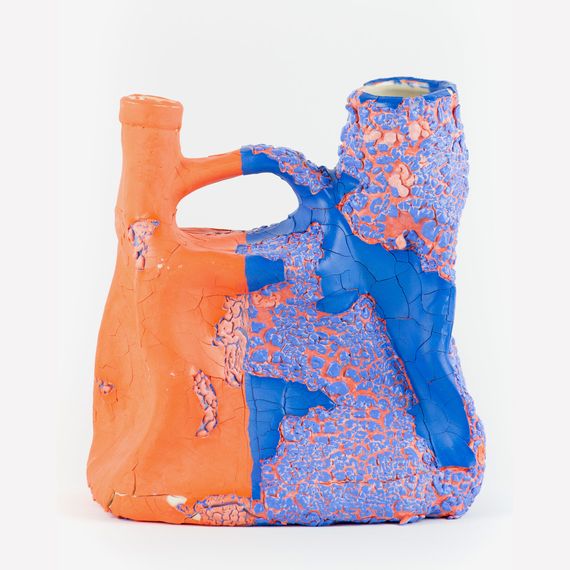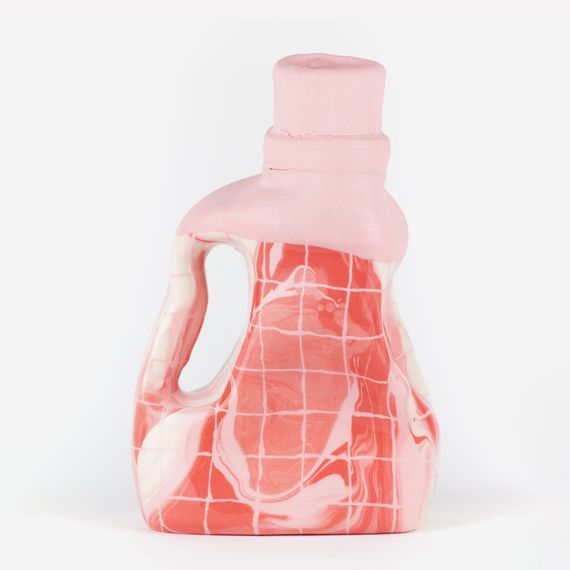 The artist Maxime Jean Lefebvre — a RISD printmaking grad who's now in a ceramics residency at The Steel Yard — makes ceramics in the shape of household products like detergent bottles and milk jugs, which he then glazes in different colors, patterns, and textures. He's made eight series so far, exploring everything from grids to marbling and crackled surfaces. I appreciate how something so ordinary, like a Tide bottle, could be so fun to look at when done up with so many different surfaces. The series stemmed from Lefebvre's fascination with grocery stores and all the shapes of the products sold within them, but then became an inquiry into the legacy of plastic waste on the planet. "I wonder if discarded plastic bottles will ever be considered relics of our time, and be displayed in museums alongside fine pottery," Lefebvre explains. "I tried to come up with what I wish plastic would look like when it decays, all vivid and crystallized."
For the past five years, the Paris-based designer Wendy Andreu has been developing a waterproof textile that involves no sewing or cutting to make. She calls it "Regen" and it involves wrapping cotton rope around a steel mold, then coating it in latex. She's used this to make garments, bags, tapestries, poufs, rugs, and now this chair. For this piece, she laid the cotton rope by hand in an organic pattern, almost like a line drawing that fills up an entire plane, then covered it in black resin to hold the shape. The surface texture and contours made Andreu think of dragons, so she named the piece after the fantastical creature.
Artists Adam Frezza and Terri Chiao — known for their adorable paper-mache sculptures and fantastical installations — have translated their buoyant and vibrant sensibility to a new set of painted wooden wall hooks for Areaware. It's Chiaozza's second home-goods product, the first being a limited-edition rug for Ikea back in 2019. I'm installing these by my front door as a place to hang my keys and face masks.
The faux-fur-wrapped rooms and furniture that Los Angeles–based artist Uzumaki Cepeda makes are about creating safe, soft, and comfortable spaces; they're tangible ways she's responded to traumatic experiences. To date, most of the work by this Dominican American artist — like recent installations at Jenkins Johnson Gallery and MoCADA — has featured deeply saturated and neon hues. With her latest work, she wanted to explore earth tones, which led to this new version of the stool. She named it Tarantula since it reminded her of the hairy spiders.