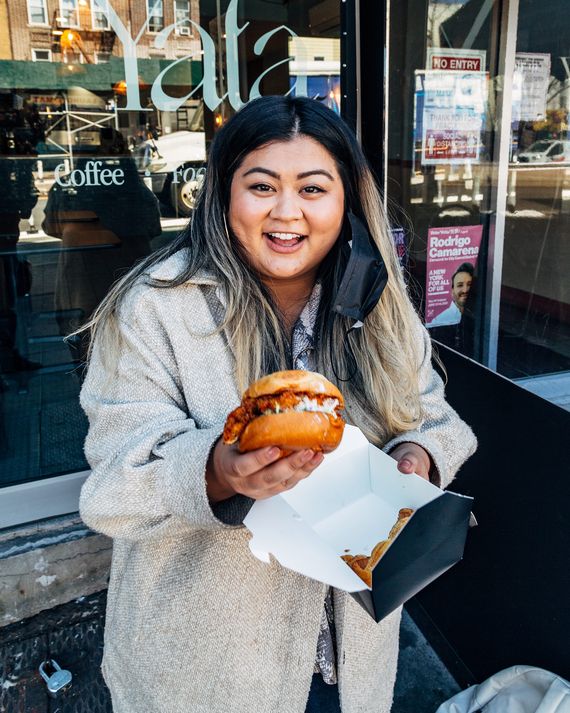 Photo: DeSean McClinton-Holland
In 2019, unsatisfied with a national nonprofit job, Whitney Hu started going to community board meetings in Sunset Park — which quickly led to fighting against ICE raids and gentrification. Last year, Hu even ran for City Council — but suspended her campaign in December to focus on her mutual-aid group, South Brooklyn Mutual Aid, which has nearly 1,000 volunteers and routinely serves more than 2,500 families in Sunset Park. Currently, she's also managing Dianne Morales's mayoral campaign.
The 29-year-old has lived in the neighborhood since 2014, arriving in Brooklyn after graduating from Coe College in Iowa (by way of Texas, Shanghai, and Los Angeles). "Having just come from very white Iowa, there was a sense of relief of being in an immigrant-centric neighborhood again," Hu said. "It reminds me of what I'm used to in L.A., with big Asian and Latino communities living side by side. Sunset Park is alive."
Sunset Park is one of the few places in the city that has been able to actually hold onto that immigrant-community feel, Hu says, and through her work, she has quickly learned where to find the best of everything. "When you get to meet your neighbors, they'll take you to their favorite places," she says. Here are a few of Hu's, from her satellite office–slash–breakfast cafe to a no-holds-barred hot-pot spot.
4415 4th Ave.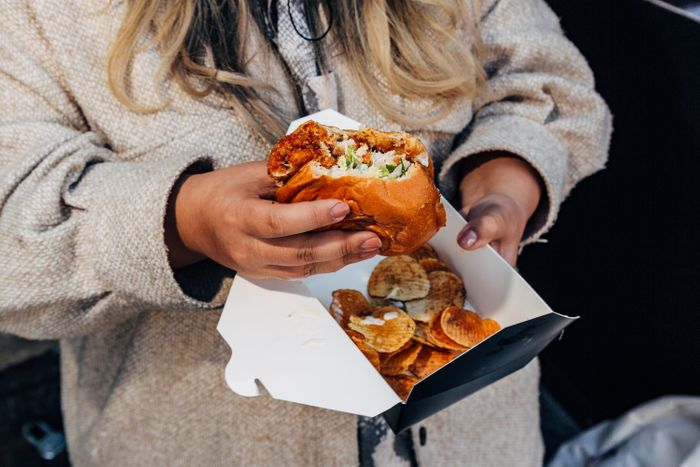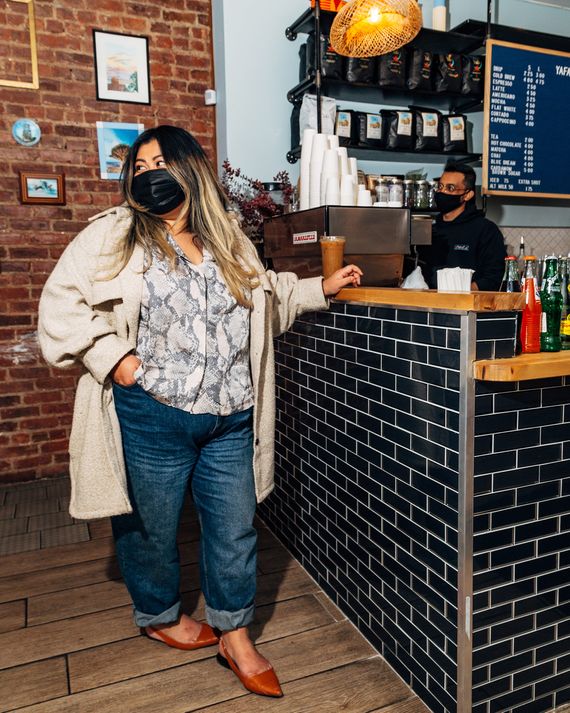 "Pre-pandemic, I'd work at Yafa all day. It's a joke that it's my satellite office. Yafa is very much part of the community — it's owned by two cousins who've voiced opposition to the Industry City rezoning and hosted community meetings. They carry this freaking yummy Schweppes pomegranate seltzer that I can't find anywhere else. And their Yemeni breakfast is so good: it's like a bean breakfast dip with flatbread and cheese wedges. I don't even know what it is half the time. I'm just eating it."
6301 8th Ave.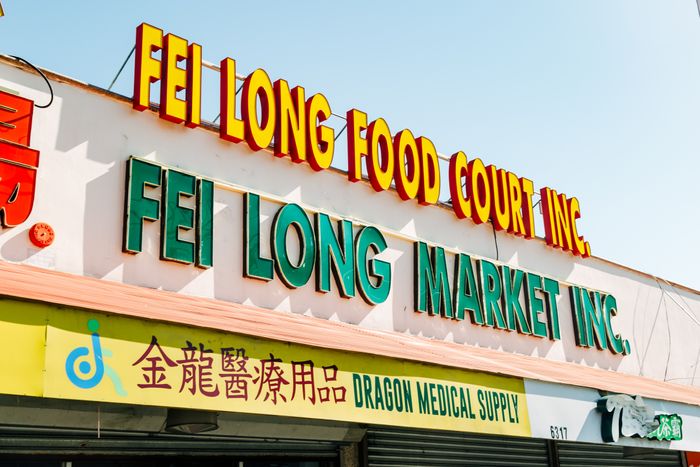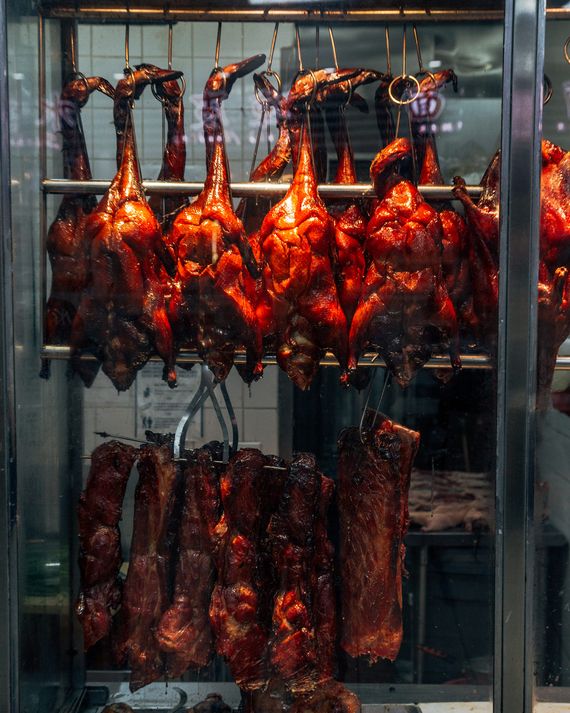 "I always go during off-hours — it's too wild on the weekends! All the Asian grandmas, I can't fight them, I'm too old. I get my necessities here, like dumplings and noodles and any roast duck that stares at me long enough."
4324 4th Ave.
"After any big organizing meeting, we'd always end up at Tacos El Bronco. So many great memories — laughing with each other, rehashing a community board meeting — things I take for granted now that we're so busy! Their tacos are phenomenal, but I'm a really big fan of their steak quesadillas — real nice chunks of flank steak inside. I've converted our current assembly member, Marcela Mitaynes, to them."
5224 8th Ave.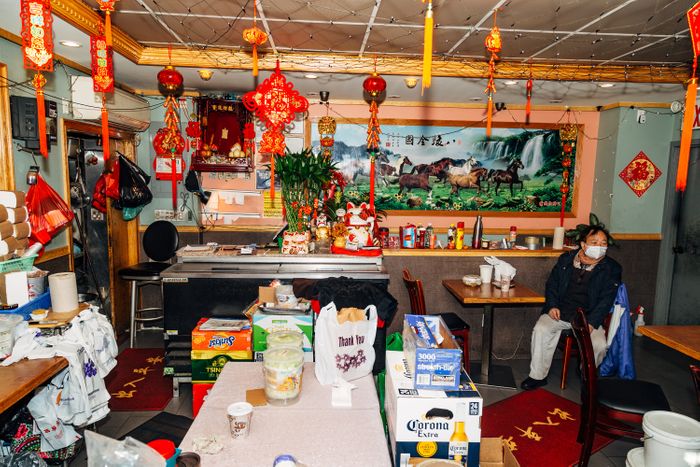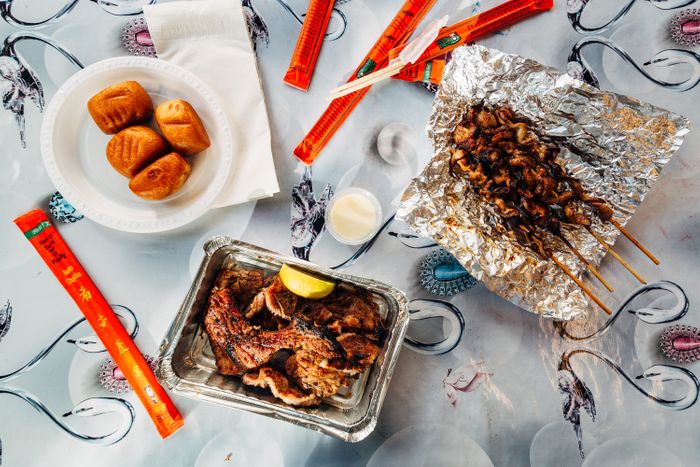 "You might walk by and not notice the restaurant, but you'd smell it. I don't know what they do differently because sometimes Chinese BBQ can be a little dry, but it's always juicy. I'm a quarter-Korean, and it's way cheaper than Korean BBQ; it feels almost sinful that I can get the short ribs for $10. I love this older woman who works there — her English is bad, my Chinese is bad, but we make it work."
352 42nd St.
"St Michael's is known for its beautiful bell tower and skylight, but I love the church because of the large parking lot. In September, my mutual-aid group held our free back-to-school resource fair there. Every time I walk by, I think of the hundreds of children lined up for the backpacks we filled with paper, crayons, pencils, etc."
732 61st St.
"I didn't like hot pot growing up. My mom went through a really strong hot-pot phase, and we would eat it for a week straight, and I was just over it. But now, as an adult, I get to pick what goes inside the pot! Big fan of tofu skin and lotus root … not a fish-ball person, though. This place is super COVID friendly: They give you your own little broth pot, and it's unlimited for $23. When I need to eat a disgusting amount of food, this is the best place to go. And the waiters do not care how much you ask for. It's a no-judgement zone."
7th Ave 43rd St
"This park has the best view of Manhattan and the Statue of Liberty. Real estate hates that the best view of the city is being kept by immigrants and not luxury tenants. Whenever I'm in a piss-poor mood, I'll go sit in the park and listen to the singing and laughter, watch the Asian women dance their aerobics. It really does ground my organizing, this park."