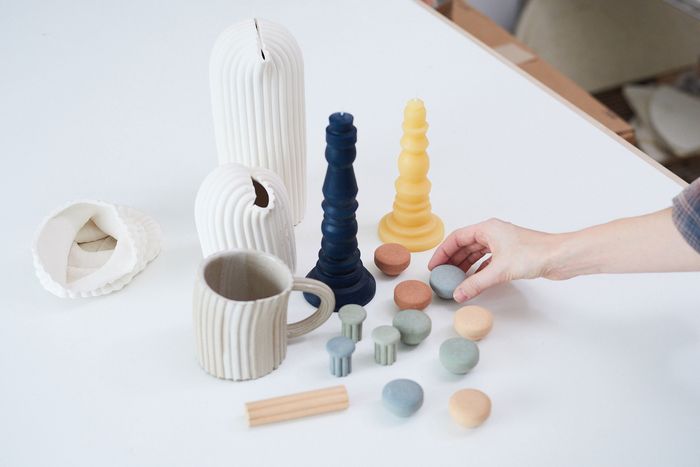 Helen Levi collaborated with Prettypegs on a new series of pulls.
Photo: Courtesy of Pretty Pegs
From time to time, I'll share the objects (and the people who make them) I'm particularly excited about as well as noteworthy design news and events.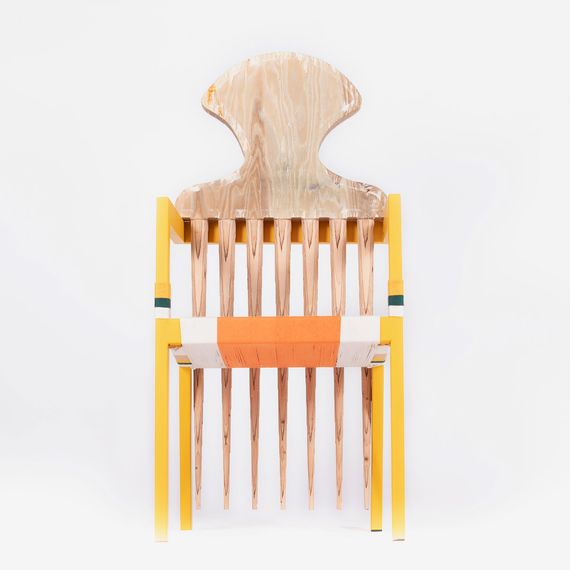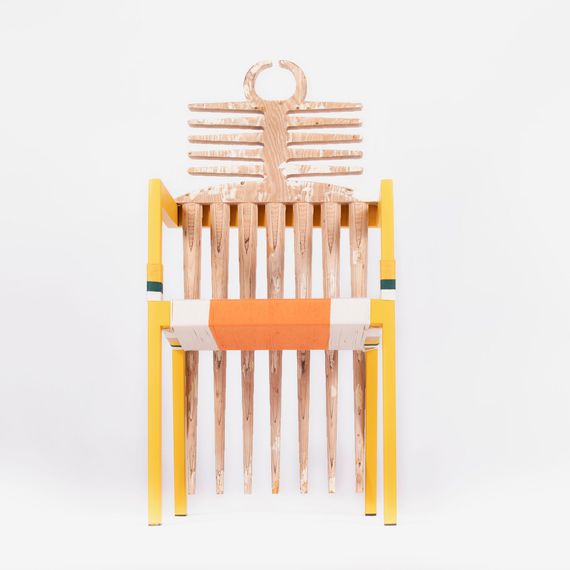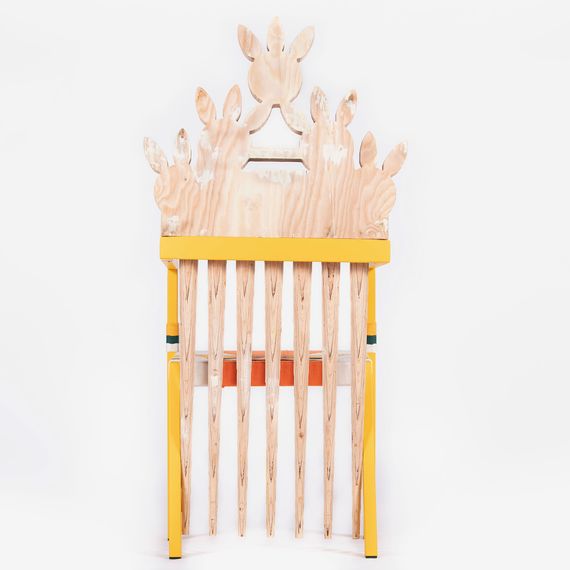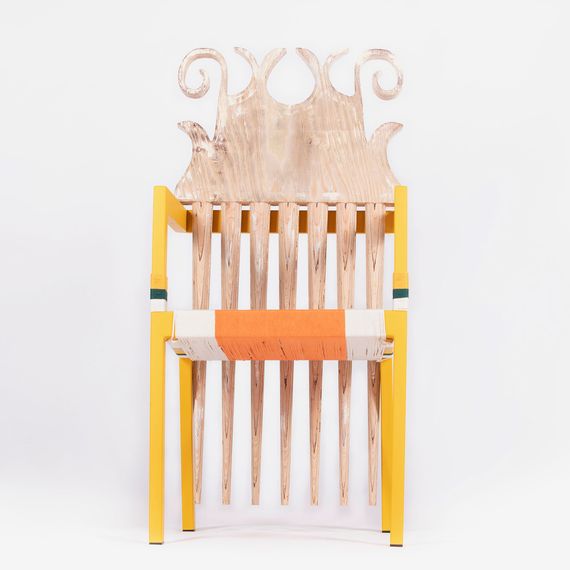 Germane Barnes redesigned neighborhoods in ways that don't increase displacement, showed an installation based on spice racks found in kitchens of the African diaspora in his portion of MoMA's "Reconstructions" exhibition, and is researching how African builders influenced classical Greek and Roman architecture. An urban planner, architect, and furniture designer from Chicago who is a professor at the University of Miami, he has had a breakout year, recently winning the Rome Prize and Wheelwright Prize and a commission for the 2021 Chicago Architecture Biennial. Seeing how architects translate their work into a very intimate and human scale is interesting to me. I especially enjoyed reading about the symbolism and history embedded in Barnes's "Uneasy Lies the Head That Wears the Crown" series of chairs, now on view at the Nina Johnson gallery in Miami. The designs are a nod to the porches in Black neighborhoods, where people sit for hours on their favorite chairs and talk to their neighbors. He has incorporated materials usually found in shotgun houses: The carved wooden backs are inspired by hair combs, the slanted back legs reference the pitch of gables, and the woven rope seat references hair as well. They're beautiful pieces filled with rich stories.
Patrick Martinez's Defeat and Victory at El Museo del Barrio
Defeat and Victory is part of "Estamos Bien," El Museo's first national survey of Latinx contemporary art. Martinez, who lives and works in Los Angeles, is often inspired by the city's urban landscape, which he collaged together in a painted sculpture that looks like it could have been sliced right off a building. The stucco wall and the metal window bars, the faded portrait of Malcolm X, the Mexican mural, the Filipino market sign, the segment of a "FOR LEASE" banner, and the neon sign advertising face masks and hand sanitizer tell a deep story of L.A.'s past and present as well as Martinez's own biography.
Evan Crane's Memorial Bench at Inside-Out
I was taken by the story behind Evan Crane's metal Memorial Bench, which is a tribute to his friend and mentor Joseph Foglia, who died from an accident near the beginning of the pandemic. Crane frequented Greenwood Cemetery for socially distanced walks and used recurring forms he saw there — a visual language of grief — as inspiration. The bench is part of "Inside-Out in the Garden," an exhibition of sculptural outdoor furniture at Saint Marks Place, a new residential development in Boerum Hill.
Levi is mostly known for her ceramic tableware, but she's trading her pottery wheel for an extruder and sculpting tools to make this extremely cute series of pulls for furniture and cabinetry. "I'm pretty impatient, and throwing on the wheel is very fast," Levi says. "The extruder, and all hand-building, is much slower and requires more patience … but it also opens up a whole new world of possibility with texture."
Maya Lin's Ghost Forest at Madison Square Park
When we talk about climate change, it's mostly sea-level rise and the tragic weather events — the superstorms, the heat waves, the polar vortices — that receive attention. Maya Lin is turning our eyes to the fact that around the world, forests are dying because of saltwater intrusion, extreme weather, fires, and insect overpopulation, all of which are driven by rising temperatures. Lin lives part time in southwestern Colorado, where beetle infestations have left so-called ghost forests all around her home. When the Madison Square Park Conservancy commissioned Lin to make a site-specific piece that related to climate change, she re-created one using dead trees taken from the Pine Barrens in southern New Jersey paired with a soundscape from the Cornell Lab of Ornithology of birds native to Manhattan that have mostly disappeared. The installation opened on May 10 and is up until November.