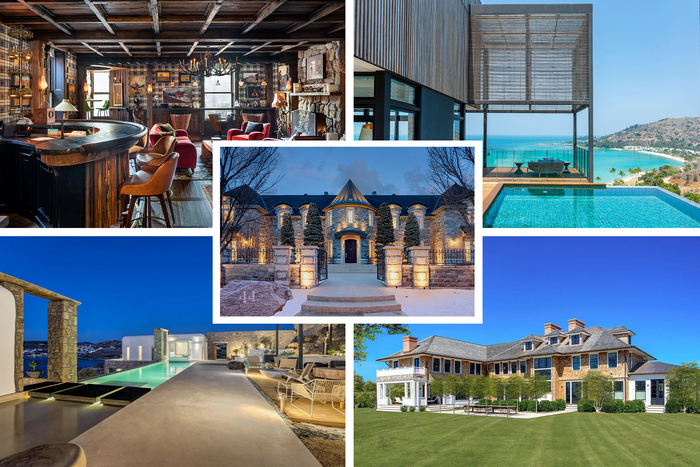 Photo: Courtesy of Sotheby's International Realty
Even though most New Yorkers pride themselves on living in the greatest city in the world, sometimes it can be fun to dream of a life elsewhere — maybe a seaside villa in Greece, or an idyllic retreat in the Hamptons. So, in partnership with Sotheby's International Realty, we're highlighting five of the most beautiful, sought-after homes in the world (including one right here in the city, for those NYC die-hards). The properties on this list include designs by renowned architects, gorgeous outdoor views, and ultra-modern amenities. Whether you want an urban oasis or a rural (high-end) hideaway — or you just love looking at photos of beautiful homes — there's something for everyone to dream about. Read on to learn more about the properties, all available through Sotheby's International Realty.
New York, New York
Queensland, Australia
Bridgehampton, New York
Alberta, Canada
Mykonos, Greece
This advertising content was produced in collaboration between Vox Creative and our sponsor, without involvement from Vox Media editorial staff.