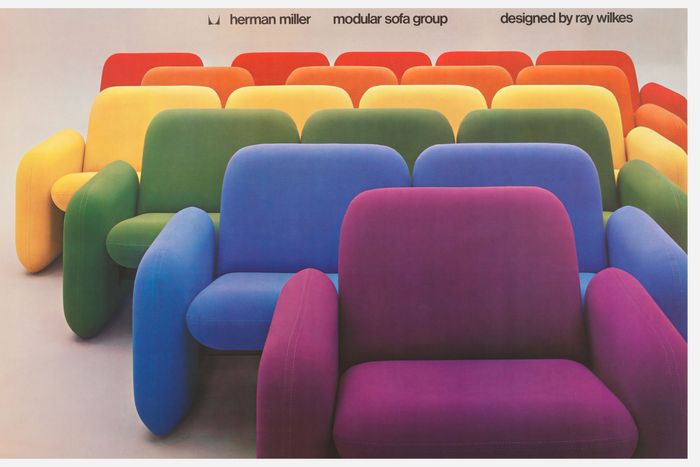 Photo: Cooper Hewitt, Smithsonian Design Museum/Art Resource, NY
No one quite knows how the Chiclet sofa got its name, not even Amy Auscherman, the head of archives at Herman Miller, the furniture company that first made the sofa in 1976. But it's easy to see the visual association with those little hard-shelled pillows of gum. "I don't know if it came about during internet time, or if it was used since the beginning, but as far as it's been in my consciousness, I've known it by that name," she says.
Today, the Chiclet, officially known as the Wilkes Modular Sofa Group, has grown a following from design fans and vintage dealers alike. The modular seating system, discontinued in 1986, has as fascinating a design pedigree as an Eames lounge chair, but with more pragmatic origins. And as of May 3, the Chiclet is back. The reissued version is almost exactly the same as the original, with a few updates like more upholstery colors. The original fabric is out of production, but the manufacturing team found modern textiles that work just as well.
Although it's become a prestige perch over time, as tastes have favored the postmodern over the modern, the Chiclet didn't start that way. Back then, Herman Miller's primary business was selling furniture to interior designers who were working on commercial and institutional projects like offices and universities. The company didn't have as many upholstered seating options as it wanted, so it hired the British designer Ray Wilkes to develop a new line. Project 5608-5/75, as it was known internally, had about 16 different "design criteria" that Wilkes and Herman Miller established. It had to be soft, comfortable, supportive, easy to assemble, easy to maintain, and easy to ship, either fully assembled or disassembled. Replaceable parts were a priority, as was being "friendly."
"This is a very Bill Stumpf criteria," Auscherman says, referring to the in-house designer who was a pioneer of ergonomic furniture. Stumpf's "Comfort Criteria" specified that furniture should be as inviting to the mind as the body. "You should look at it and say, 'I want to sit in this,'" Auscherman explains. "When you look at Wilkes's seating, it's like a friendly little cartoon product in a way, with these nice, soft edges and no corners."
Wilkes took advantage of a new manufacturing process at Herman Miller: injection foam-molding, which was first used at the company in 1974 for the Chadwick Modular Seating line. Polyurethane foam is bonded to plywood sheets to form the arms and cushions, which are then individually bolted to a steel frame. Other details, like stretchy upholstery that slips on and can be replaced on-site, a vinyl foot that raises the chair slightly off the ground, and a height that allows someone to easily clean underneath it, were all part of making it durable and practical. The piece was designed to look good at any angle so that it could be situated anywhere in a room, and (per the "modular" in the name) it came in configurations ranging from one to six seats.
The Wilkes Modular Seating line wasn't a runaway success for Herman Miller and was discontinued after just a decade. But thanks to the secondhand market, it "found a new life at home," as Auscherman puts it. And, coincidentally, Herman Miller's strategy today is aimed much more at consumers and residences than it was in the 1970s. Institutions today want their spaces to look a lot more like living rooms, and the Chiclet's design brief of "friendliness" makes it unusually well suited to both of these situations.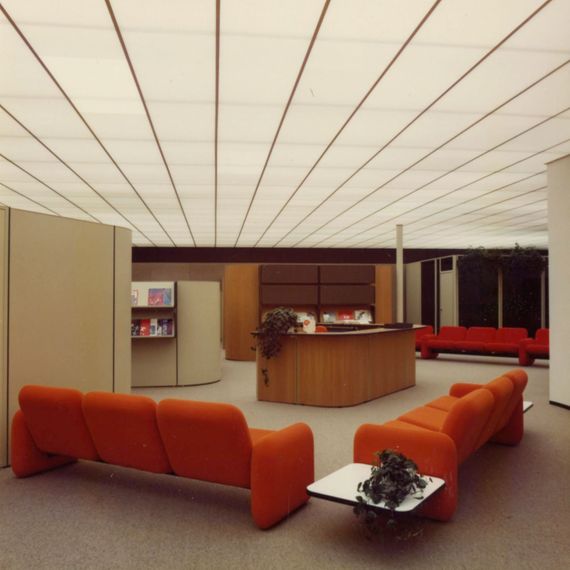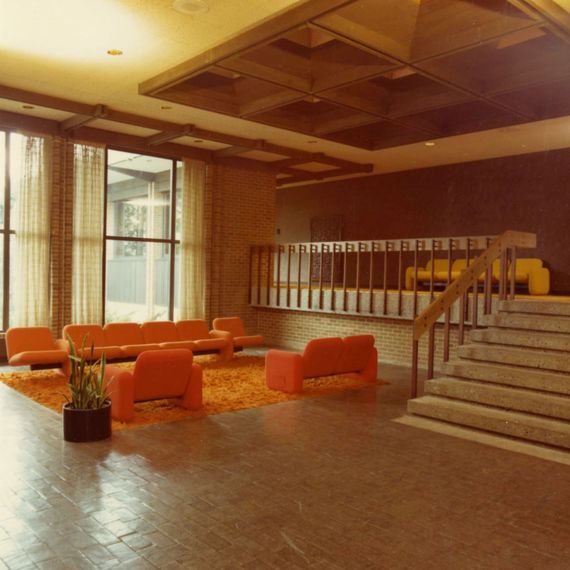 Auscherman, who has long had a knack for in resurfacing under-the-radar historic pieces, became interested in this particular design about seven years ago, right before she started working at Herman Miller. There wasn't much of a secondhand market for the chair then, since it wasn't associated with a famous individual designer and had never been marketed to consumers. But she'd bought one on a local Craigslist and has been evangelizing about it ever since on her Instagram — which has become a go-to for people interested in learning about the history of vintage design — and also in person to Ben Watson, Herman Miller's chief creative officer. "I'm a particularly squeaky wheel," Auscherman says. "I take full credit for annoying him enough to consider [reissuing] it." The company's archive didn't have a Chiclet, and Auscherman even gave up her own loveseat to be dissected by the design team.
The reissued Chiclet starts at $1,695 for the chair and $2,895 for the three-seater. Interior designers can once again custom-order configurations up to a six-seat sofa. Most versions ship between four and six weeks — which means getting one will be a lot easier and often less expensive than scouring Craigslist or stalking vintage shops. (A chair usually runs $2,200 on vintage sites, and chances are that its old foam padding isn't aging gracefully.) Now, 45 years after Chiclet was first introduced, more people can befriend one of the friendliest chairs ever designed.
Wilkes Modular Seating Group; from $1,695 (chair); from $2,295 (two-seat sofa); from $2,895 (three-seat sofa); dwr.com and store.hermanmiller.com
Every product is independently selected by our editors. Things you buy through our links may earn us a commission.