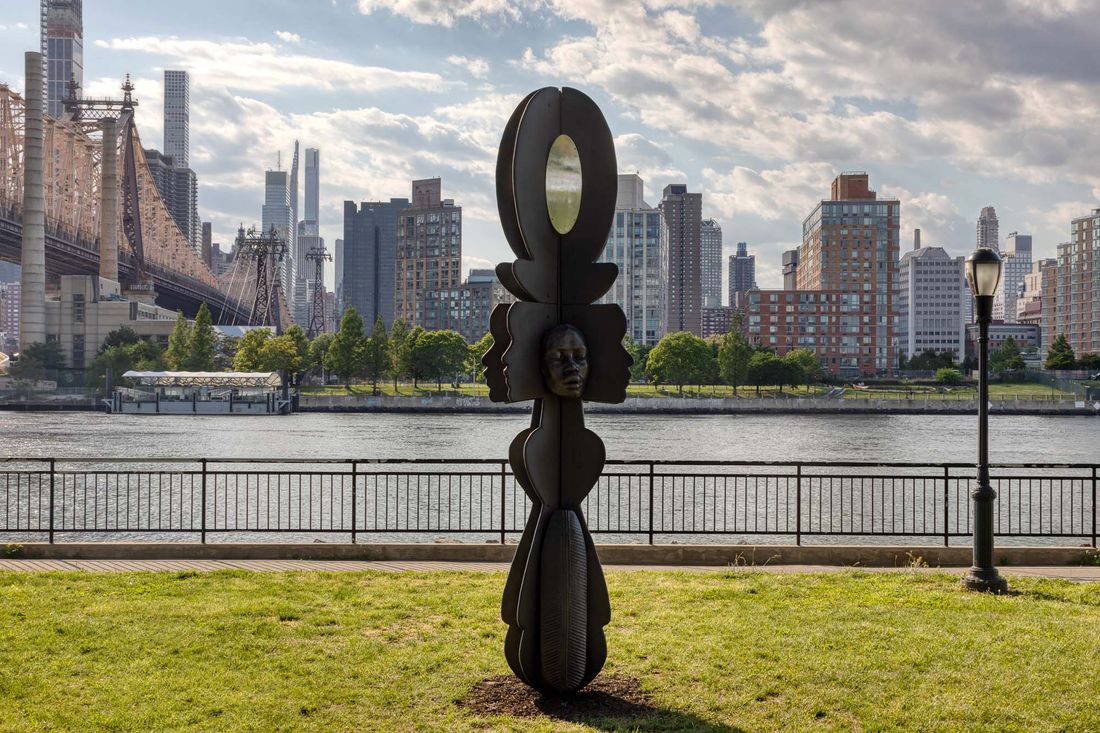 Photo: worthless studios/Brett Beyer
Neil Hamamoto — the founder of the arts nonprofit Worthless Studios — often drives his pickup around the city looking for discarded materials to use in his practice. Last summer, all the plywood that was boarding up Soho storefronts and the scraps left on the curb grabbed his attention. "It was dollar signs in my eyes," Hamamoto says, pointing out that the cost of plywood has tripled since last year. "To see major stores, without blinking, purchase tons and tons of material just made me say wow. Artists don't have that luxury." It got him thinking: Eventually, all the plywood would have to come down, and it could have a second life as an artistic medium.
So last July, Worthless Studios posted hundreds of flyers in lower Manhattan neighborhoods that had lots of boarded-up storefronts; they asked businesses to call when they were ready to take down the wood and offered to pick it up. It was the start of the Plywood Protection Project, which invited five artists to make public art installations across the city with the donated and discarded boards.
Now, nearly a year after Hamamoto came up with the idea for the project, the sculptures are installed in five city parks, one in each borough. The artists — Behin Ha Design Studio, Tanda Francis, Tony DiBernardo, KaNSiteCurators and Caroline Mardok, and Michael Zelehoski — transformed the materials almost beyond recognition, but the themes of each piece reference the summer of reckoning and the protests that took over the city's streets.
"The idea of recontextualizing the wood and installing it a year later is to try and sort of transport people to that time to think about the feelings they were feeling — if it was fear, sadness, anger, whatever it was — and how we can reevaluate those feelings in a different time," Hamamoto says.
The boarded-up storefronts are mostly gone, and Soho is no longer a ghost town. But the social and economic dynamics that led to the stores putting up the plywood in the first place remain: Corporations still have lots of money to burn, policing is unchanged, and inequality is worsening. "I feel more joy as I walk around the city these days with things reopening. It feels like normal New York again," Hamamoto says. "But on the other hand, I think metaphorically the [plywood] barrier gets taken down and the news dies down, and maybe people forget that there are some very large issues that continue to exist in our country."