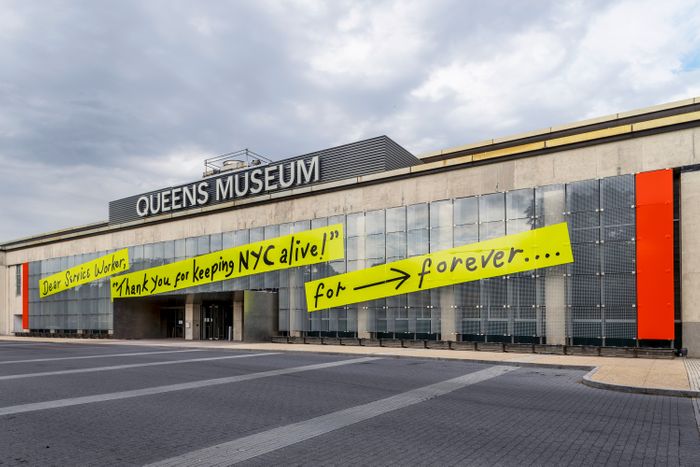 Photo: Courtesy of Queens Museum
This past year — pandemic be damned — the Queens Museum opened its doors wide to its neighbors. At various points, the museum has hosted a COVID-19 testing site; a voter-registration hub, a protest-banner-making station; vigils for the AAPI community; and a food pantry that has served 23,000 families and will continue indefinitely.
"The answer to 'What can we be as a museum?' comes from the question of 'What do people need us to be?' says Sally Tallant, the president and executive director of the Queens Museum. "We don't know what's needed; we need to discover that together." The pandemic placed tremendous pressure on the museum's neighboring communities, from an increase in racist attacks on residents to a spike in unemployment and COVID-related deaths. With the recently passed Flushing rezoning, concerns about climate change (the museum and Flushing Meadows–Corona Park are located in a floodplain) are also pushing new development. This led the museum to rethink how it might be more relevant and supportive to its community. What it boils down to, Tallant says, is removing as many barriers to resources, education, and employment as possible.
Now, the museum is doubling down on this approach by handing over the keys, so to speak, to artists and community groups for the year ahead. As part of its "Year of Uncertainty" (YoU) programming — an 18-month-long program that runs from February 2021 to August 2022 — the Queens Museum is partnering with nine community groups (including BordeAndo, a Corona-based collective of weavers from Latin America; the Caribbean Equality Project, an LGBTQ+ group based in Richmond Hill; and LIFE Camp, an anti-gun-violence advocacy group based in Jamaica); seven resident artists (Gabo Camnitzer, Tecumseh Ceaser, Utsa Hazarika, Mo Kong, Julian Louis Phillips, and Alex Strada & Tali Keren); and 12 advisory "co-thinkers" to explore how it can better serve and respond to hyperlocal needs. The thinking is: We don't know what lies ahead for the city, so let's enlist artists and community groups to collaborate on projects that the public will start to see this fall.
Here's how it will work: The co-thinkers — with backgrounds in design, visual art, performance, fashion, and criticism — which include Cas Holman, Sable Elyse Smith, and Kenneth Tam, will lead learning sessions with the artists and community partners. The artists and community partners will have free studio space in the museum and receive $5,000 stipends for their work — along with $5,000 for participating in education initiatives and a $10,000 budget to produce public-facing work. Artists can work in their own studios between 8 a.m. and 11:30 p.m. as well as access the museum's woodshop and digital-production studio as needed.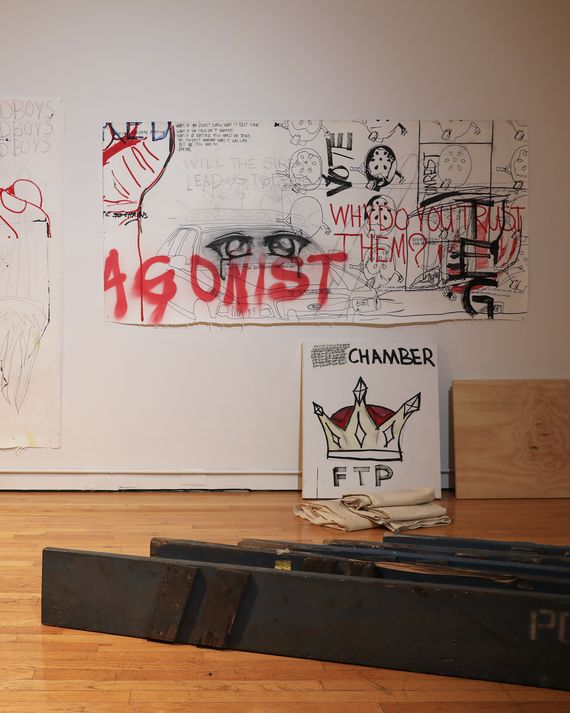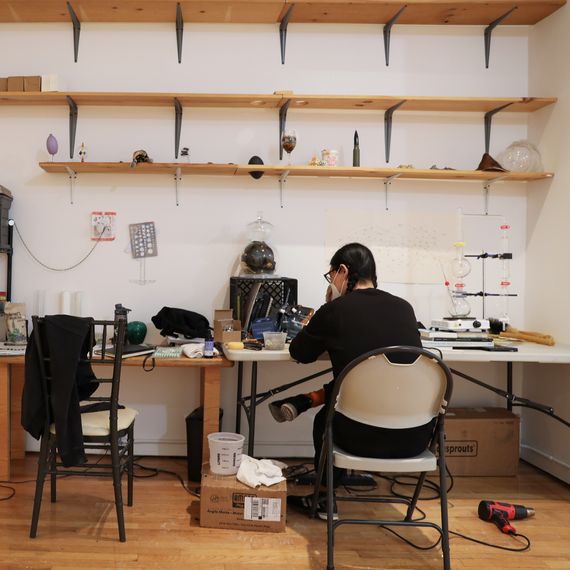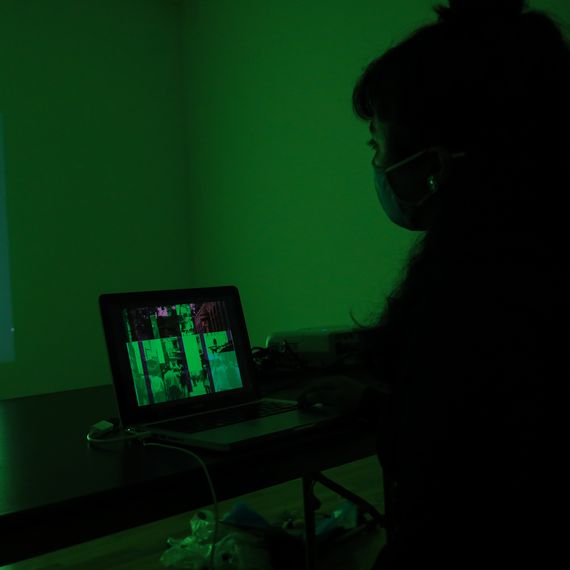 The Queens Museum has a long history of community-engaged work. It participated in a ten-year-long initiative to redesign Corona Plaza, a nearby public plaza, with local residents; its staff community organizer, Gianina Enriquez, and community-partnership manager, Catherine Grau, are often out in the field building relationships with local groups; and the museum runs regular educational programs and public events, like an artist-led conversation about mourning, that encourage community participation.
The YoU program's community partners include those that work on gender justice, like Colectivo Intercultural TRANSgrediendo, an organization advocating for the rights of trans and gender-nonbinary people; Malikah, a collective that works to empower women of color; and gender-justice organization Sakhi for South Asian Women. Other community partners focus on economic justice, like the MinKwon Center for Community Action, a social-justice group dedicated to Asian American communities, and the Rockaway Development & Revitalization Corporation.
Rebecca Pryor, a coordinator with one of YoU's community partners, Guardians of Flushing Bay — an environmental-justice group working toward cleanup and equitable access to the Flushing Bay Promenade and Flushing Creek — is excited to begin. Because Flushing Bay Promenade is cut off from Flushing Meadows–Corona Park, where the museum is located, there isn't as much awareness about it, Pryor says. In 2016, Guardians of Flushing Bay began collaborating with Riverkeeper on a plan for the area, but its success will depend on bringing as many people to the table as possible to generate collective goals for the public space. Working with an artist can help articulate those goals into a cohesive idea. Recently, Guardians was able to collaborate with the museum's Queens Teens program on a Zoom workshop about how oysters could help clean up Flushing Bay, which it would not have been able to organize on its own due to limited resources.
Managing the relationships between artists and community groups can sometimes be challenging (the art world has a history of tokenizing community groups), but "having an artistically minded middleman is a huge benefit," Pryor says. "There is already trust established because they have folks on staff who are organizers and community-engagement specialists and can ensure that the work feels good and generative if the artist and community group want to work together."