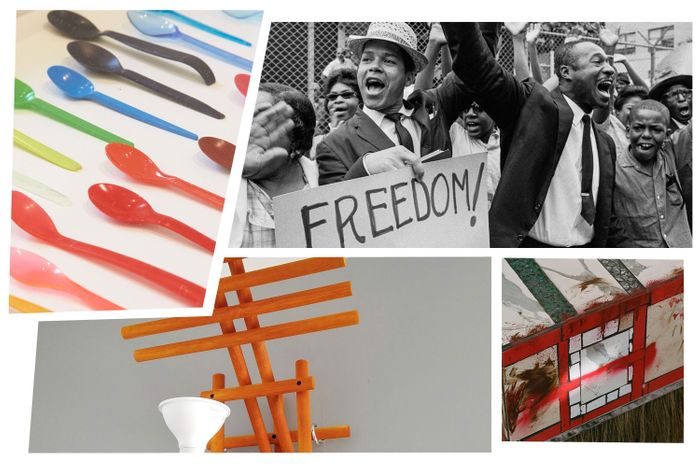 Photo: Clockwise from top left: Heiko Prigge, Courtesy of Adelman Images, LP, Joshua Olley, Fabien Cappello
Every couple of weeks, I'll round up and share the objects, designers, news, and events I'm excited about.
Minjae Kim's Fiberglass Mezcal Cups in "Sized"
For a collaboration between the design gallery Tiwa Select and YOLA Mezcal, nine artists — including furniture designer Minjae Kim, ceramicist Jim McDowell, and wood sculptor Vince Skelly — created small cups for serving the smoky alcohol. They're part of the Los Angeles exhibition "Sized," open through June 27, and will be available for sale on Tiwa Select's site in the coming weeks. The artists were instructed to use a material they feel connected to, with each vessel becoming an ode to wood, clay, and porcelain, among other materials. Kim chose fiberglass, a material used in boat hulls and vintage Eames shell chairs; he has also been using fiberglass to make furniture. In the hands of the Ridgewood-based designer, the industrial material, which he quilted with red thread, takes on an organic quality — like dried jellyfish — when it's coated with resin.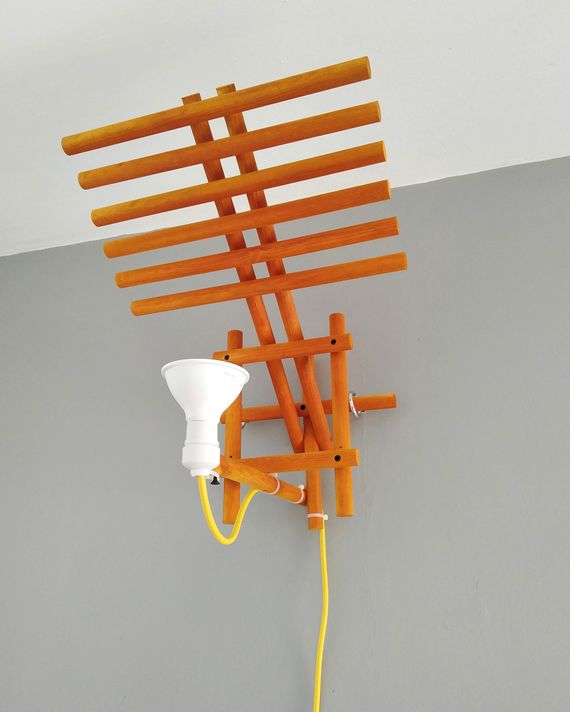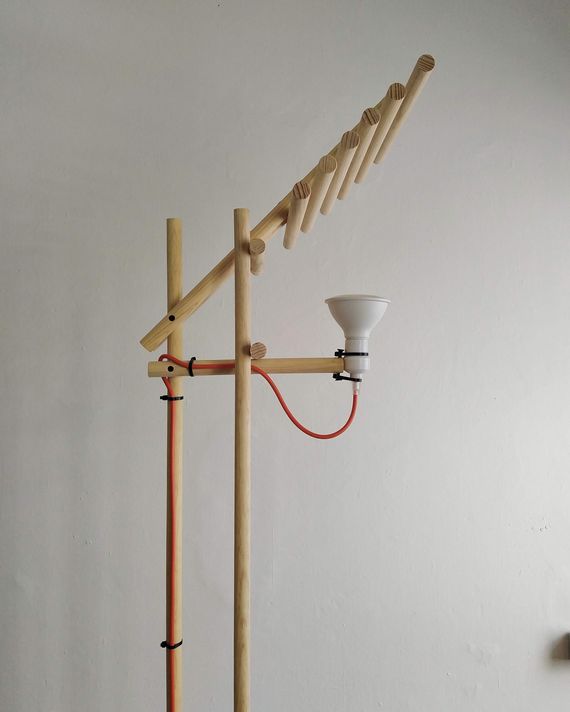 Fabien Cappello — a French designer who has lived and worked in Mexico since 2015 — has an appreciation for the ready-made and working with what's available to him: making vases using off-the-shelf aluminum pipes, adorning glass plates with offcuts, and carving Christmas trees into stools. This sensibility has informed a new course he created for Domestika (a Mexican version of Masterclass that offers digital classes on creative projects), which demonstrates how to make lamps out of broomsticks and other hardware store items. They're stylish, affordable, and offer a fun, DIY alternative mode of fabrication. (Plus, major points for not being fast furniture).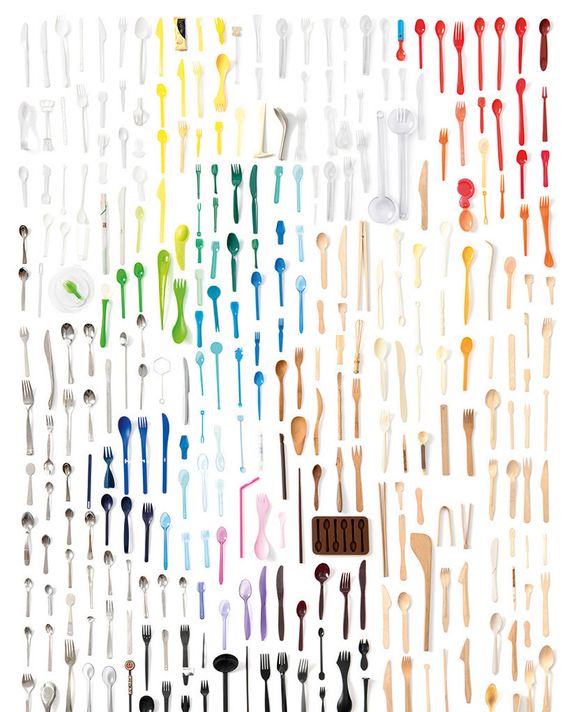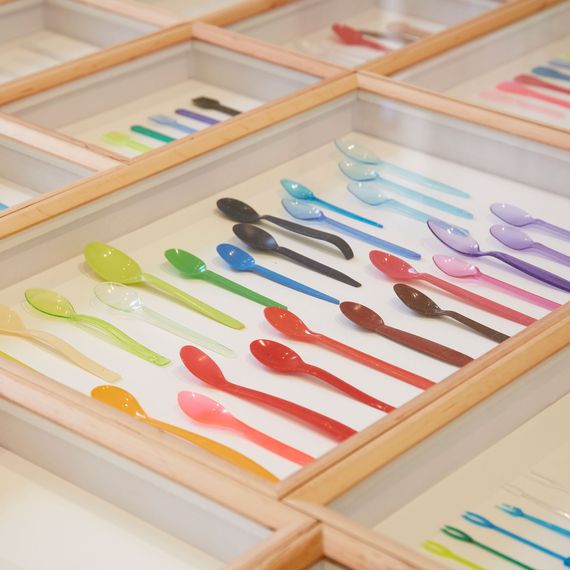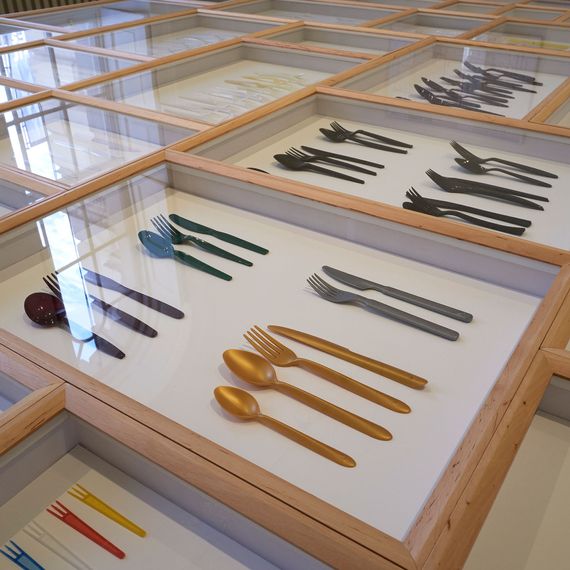 The 2021 London Design Biennale asks the question: Can we design a better world? For designers Kai Linke and Peter Eckart, and Thomas A. Geisler, a curator and the director of the Kunstgewerbemuseum – Staatliche Kunstsammlungen Dresden, answering the question took the form of an installation of over 700 items of plastic cutlery called "Spoon Archaeology." As a recent story in Fast Company explains, Linke and Eckart each began collecting plastic spoons about 20 years ago and were fascinated with the utensil's utility and, often, beauty. There are neon-green spoons, flat-topped spoons, spoons by Philippe Starck, stir-sticks shaped like torches and tridents. It's mind-boggling to see so many slight variations on these utensils that speak to how and what people eat. Ultimately, the designers interpret them as evidence of "globalized logistics and throwaway culture." Soon, an E.U. ban on single-use plastics, cutlery included, will take effect, and the item may perhaps disappear. It's easy to imagine an anthropologist 100 years from now investigating the items much like Linke, Eckart, and Geisler do.
"Brooklyn Resists" Outdoor Exhibition at the Center for Brooklyn History
The Center for Brooklyn History (formerly named the Brooklyn Historical Society) is tracing the legacy of Black-led protests in "Brooklyn Resists," a new exhibition that opens on June 19. Using photos and ephemera from its archives, the CBH explores how themes of allyship, celebration, and resistance have evolved from the Civil Rights era — namely through the work of the Congress of Racial Equality, which fought to end racial discrimination in unions, for more trash collection in Black neighborhoods, for equal education, and against police brutality — and the 2020 Black Lives Matter uprisings. The exhibition includes a massive outdoor installation at the CBH's building on Pierrepont and Clinton Street in Brooklyn Heights, which includes photographs and video of both eras.
Konekt, a furniture and lighting studio run by mother and daughter Helena Sultan and Natasha Sultan, luxuriates in materials like horse hair, velvet, ceramics, and hand-finished metal. Recently, they collaborated with the mosaic artist Cameron Welch on an adaptation of their Thing stools: little tuffets with fringey bases that look a little like oversize brushes. The Relics have the same horse-hair fringe but are wrapped in mosaics that Welch made from hand-cut porcelain, stone, and glass. "I love the idea of the furniture objects appearing as though they have been unearthed from some urban archaeological dig site," he says.