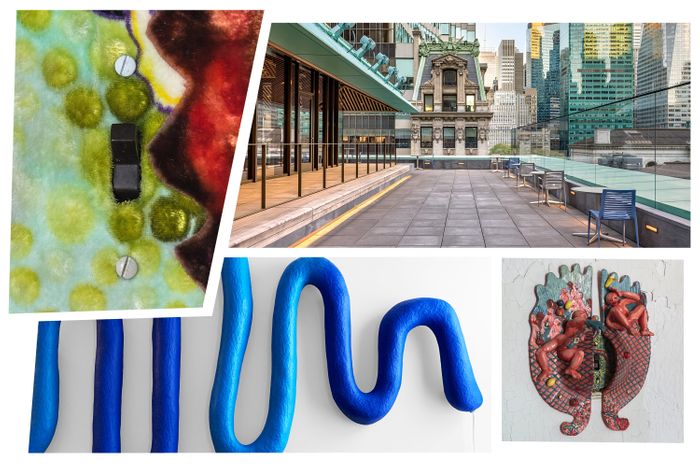 Photo-Illustration: Courtesy of Turn Onz and New Art Dealers Alliance, Max Touhey, VSOP Projects
From time to time, I'll share the objects (and the people who make them) I'm particularly excited about, as well as noteworthy design news and events.
The plaza outside the Brooklyn Museum became a front porch for the borough during the pandemic, and over the past year, the institution began offering more installations outside, like Carrie Mae Weems's "Resist COVID/Take 6! PSA" on its steps and artwork by Kameelah Janan Rasheed on the façade's historic columns. It also held outdoor screenings of films by artists in the collection. "We really see the space as an extension of our galleries in many ways," says Taylor Maatman, the museum's director of public relations. The latest is Nick Cave's Truth Be Told, an artwork that's composed of tall block letters, which he made after the killing of George Floyd. Originally unveiled in September 2020, the piece addresses misinformation from the Trump presidency. The phrase is also open-ended, intended to spark questions surrounding personal interpretations of truth and integrity. It ruffled feathers when it was installed on the façade of a school turned gallery in Kinderhook, New York, last year. It will surely be more appreciated in this latest iteration. Through March 22, 2022.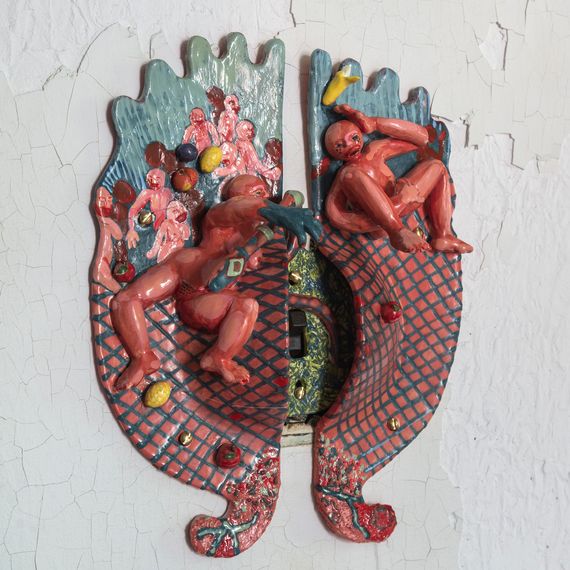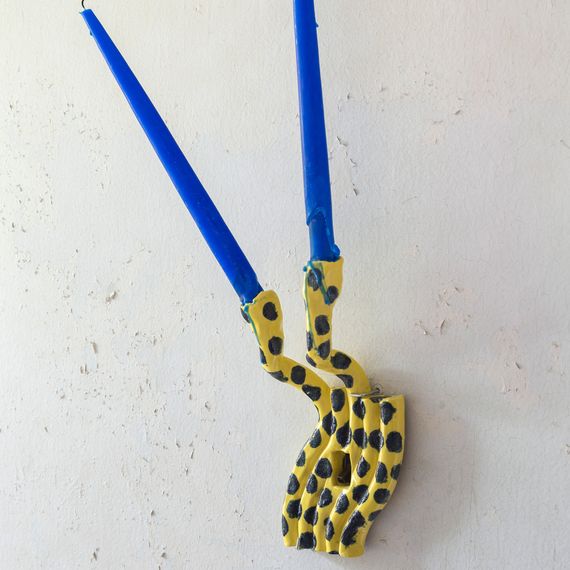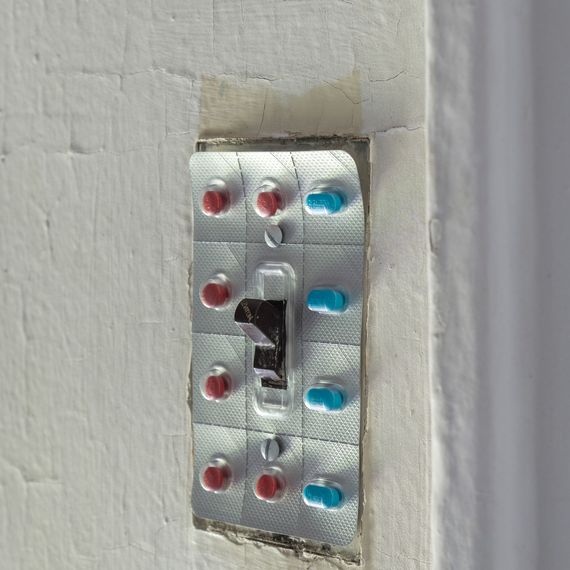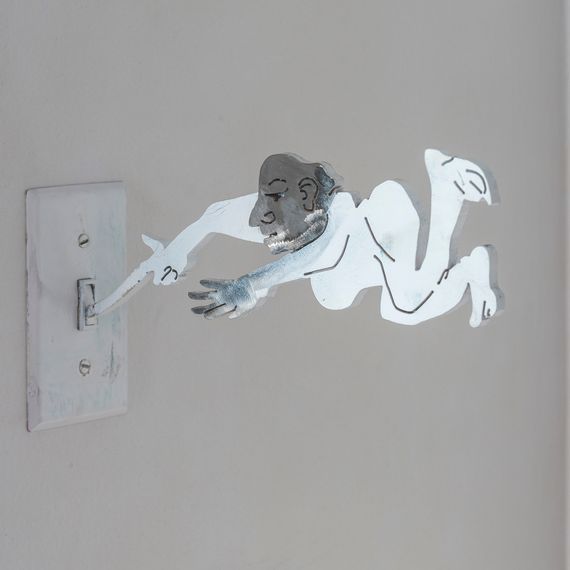 The Colonels Row houses on Governors Island were originally built in the 1870s for officers and their families, but haven't been inhabited since the 1990s, when the Coast Guard left the island. Recently, the Governors Island Trust has been using the spaces for arts and culture programs, like the New Art Dealers Alliance's annual art fair, dubbed NADA House. This exhibition — featuring emerging curators, artists, and galleries — is now in its third installment and is one of the rare opportunities to see inside the homes. It's a different (and more exciting) experience to see artwork in these environments than in white-wall galleries. One of the more irreverent installations is curator Jeffrey Tranchell's "Turn Onz," a series of 34 light-switch covers that are interspersed throughout the houses. Some are tucked away in closets and others in back stairwells, so it feels like a game of hide-and-seek to find them. Through August 1.
"I've been thinking about wiggly pathways and how they make room for illuminating explorations, like a plant growing in a strange way to find the sun," says the artist Ryan Patrick Martin. Over the last year, he's riffed on this shape in a bright-yellow spiral table lamp, a zig-zag lamp, and a floor lamp that looks like a giant stalk growing out of a pot. One of his recent pieces — a slithering International Klein Blue wall-mounted piece made from paper pulp — is on view at VSOP Projects, in Greenport, through July 25.
During the pandemic, sculptor Ashwini Bhat began exploring the sense of touch (something a lot of us missed last year) in her ceramics. Inspired by the feel of natural objects she found during hikes near her Northern California studio — smooth river stones, jagged rocks, bumpy pine cones, and spiky seed pods — she created a series of ceramic comfort objects. They're meant to be held and touched, and in so doing, to soothe you. Bhat, who was a dancer before a sculptor, also filmed a video of her squeezing, kneading, and molding clay into these comfort objects; it's incredibly calming to watch these motions and to see how they create the finished pieces. Bhat's work is currently on view at Lucy Lacoste through June 5 in the aptly named exhibition "What I Touch Touches Me" and in "Objects: USA 2020" at R & Company through July.
Beyer Blinder Belle and Mecanoo recently completed a $200 million renovation of the New York Public Library's Mid-Manhattan branch, now known as the Stavros Niarchos Foundation Library. Part of the project includes Manhattan's only free, publicly accessible roof terrace, which is open as of June 1. Libraries offer some of the greatest public spaces in the city, and it's wonderful to see how the NYPL is fully embracing this mandate by opening up the rooftop, which was formerly occupied by mechanical systems. The terrace is furnished with tables and chairs (and hopefully some plants in the near future). I'm looking forward to seeing up close the new sculptural mint-green "wizard hat" that crowns the building and disguises all the machinery.